Rev Vernon Rees
Adulam Baptist Chapel, Pontardawe
Rev Vernon Rees was minister of Adulam Chapel, Pontardawe from 1934 to 1938. He entered Cardiff Baptist College from Tycroes. Adulam Chapel, Pontardawe was his first ministry. The 1940 Baptist Handbook shows him to be residing in Penylan, Cardiff.
From the Llais
The Llais newspaper had always included a round-up of happenings at local churches and chapels, even when these were not part of any particular story. Sometimes they advertised forthcoming events, and at other times who was preaching, or had preached there recently.
This pamphlet from January 10th 1935 invites everyone to Ynysderw House for a "Welcome greeting of the respected J Vernon Rees our minister, and his spouse" stating that "Tea will be served from 6 o'clock onwards".

Thank you to Emyr for the pamphlet and for the photograph of Rev J Vernon Rees, top right. His uncle, Oswald Richards, had been a deacon at Adulam at the time of the events described here.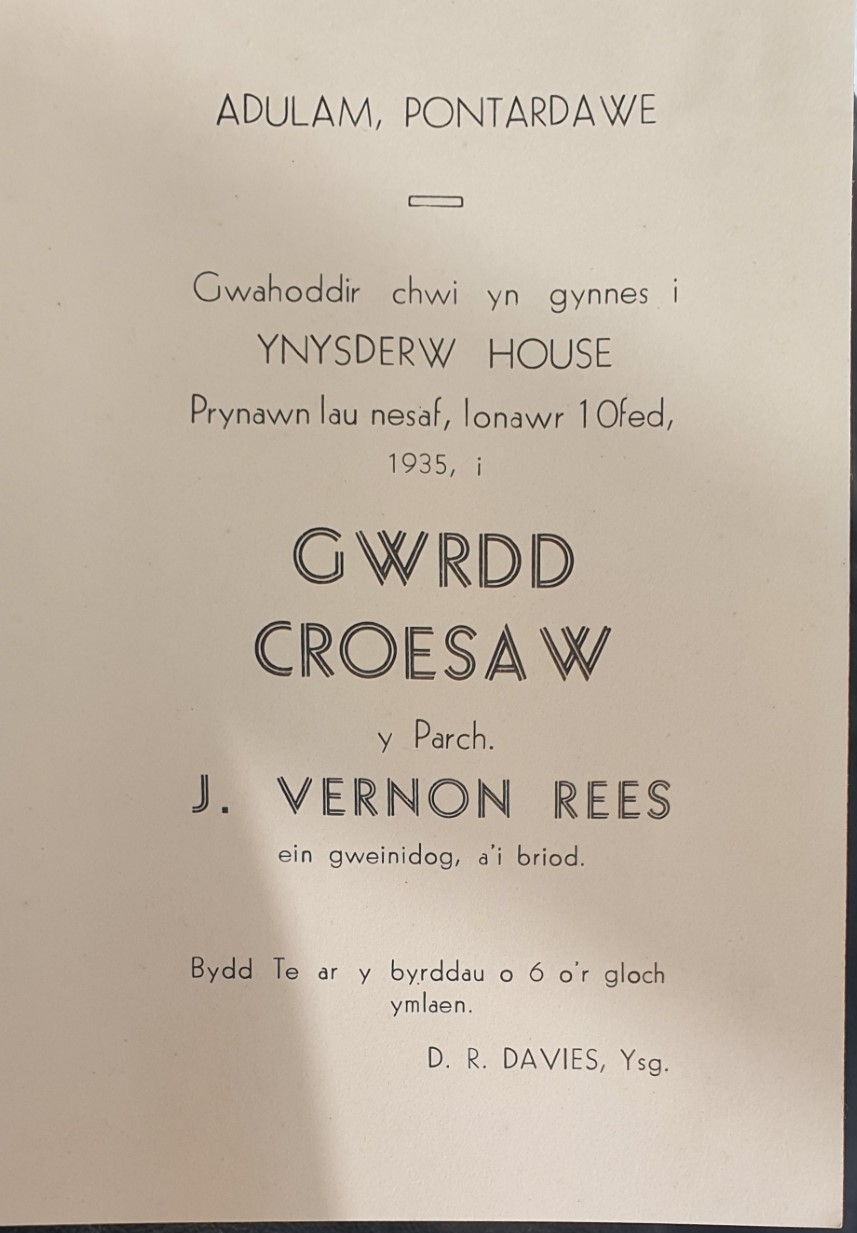 From the South Wales Voice newspaper, 9th February 1935:-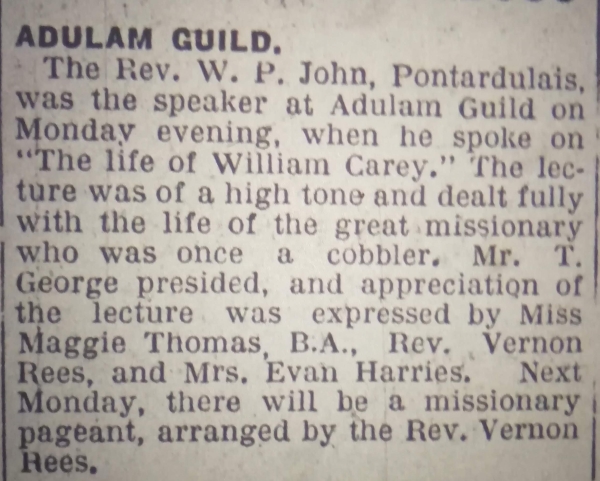 ADULAM GUILD

The Rev. W.P. John, Pontardulais, was the speaker at Adulam Guild on Monday evening, when he spoke on "The life of William Carey". The lecture was of a high tone and dealt fully with the life of the great missionary who was once a cobbler. Mr T. George presided, and appeciation of the lecture was expressed by Miss Maggie Thomas, B.A., Rev Vernon Rees, and Mrs Evan Harries. Next Monday, there will be a missionary pageant, arranged by the Rev Vernon Rees.
---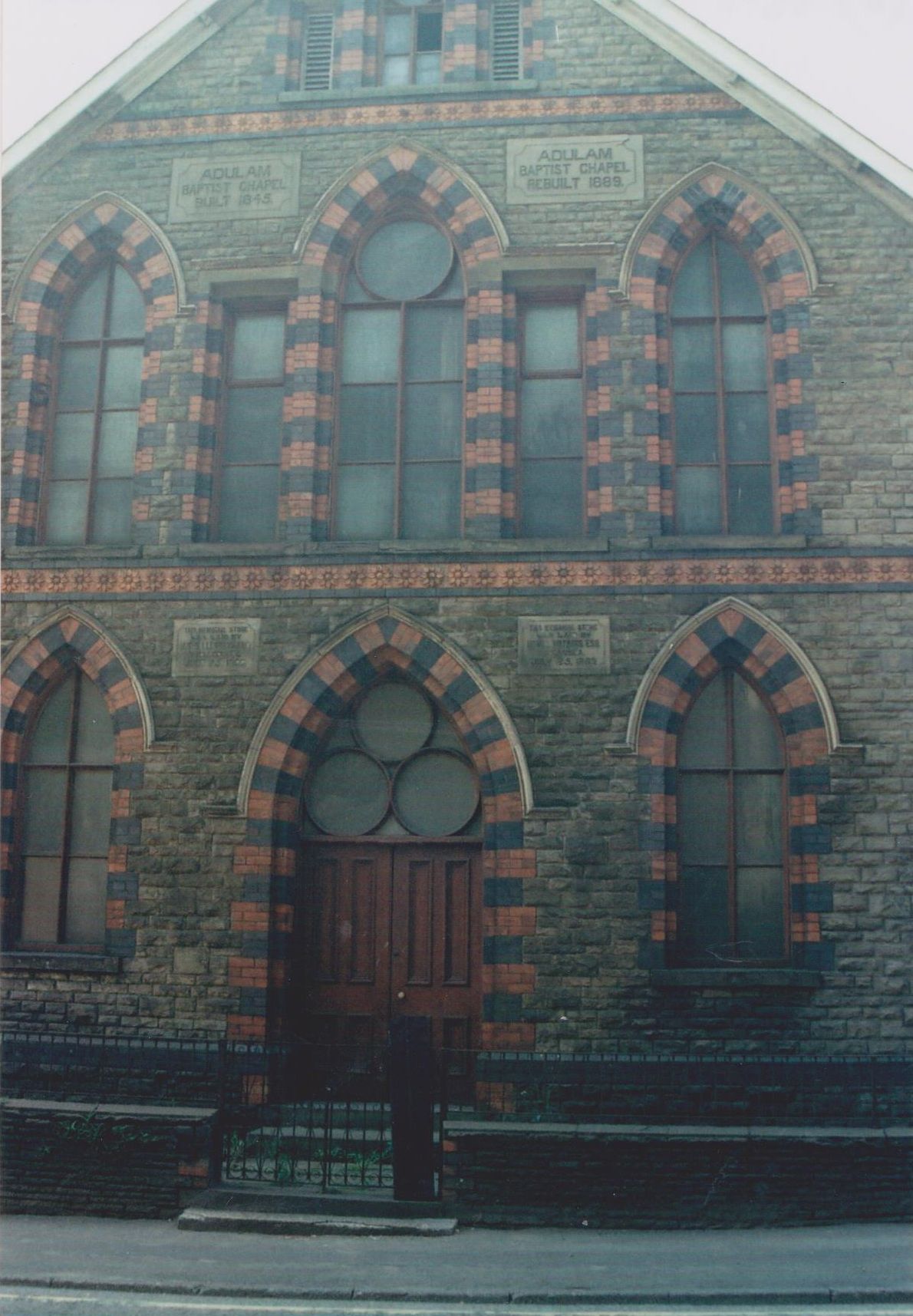 Adulam Baptist Chapel, Pontardawe was rebuilt in its current form in 1889, having been founded in 1844. Rev J Vernon Rees was the 9th minister overall, and the 3rd to minister in the new chapel.