Pantteg Chapel, Ystalyfera
Pantteg Chapel was the first formal place of Christian worship in what would become the village and community of Ystalyfera. Before that time, the area fell within the Anglican parish of Llanguick, and Non-Conformist worship was carried out in private dwellings, or by what to modern eyes seems the very long walk to Alltwen or Cwmllynfell. In fact, the 5-mile walk was to be a major bone of contention for the founders of the chapel, as many of those who held office felt such a distance to be perfectly reasonable, and could not see the reason for a new chapel to be built.
---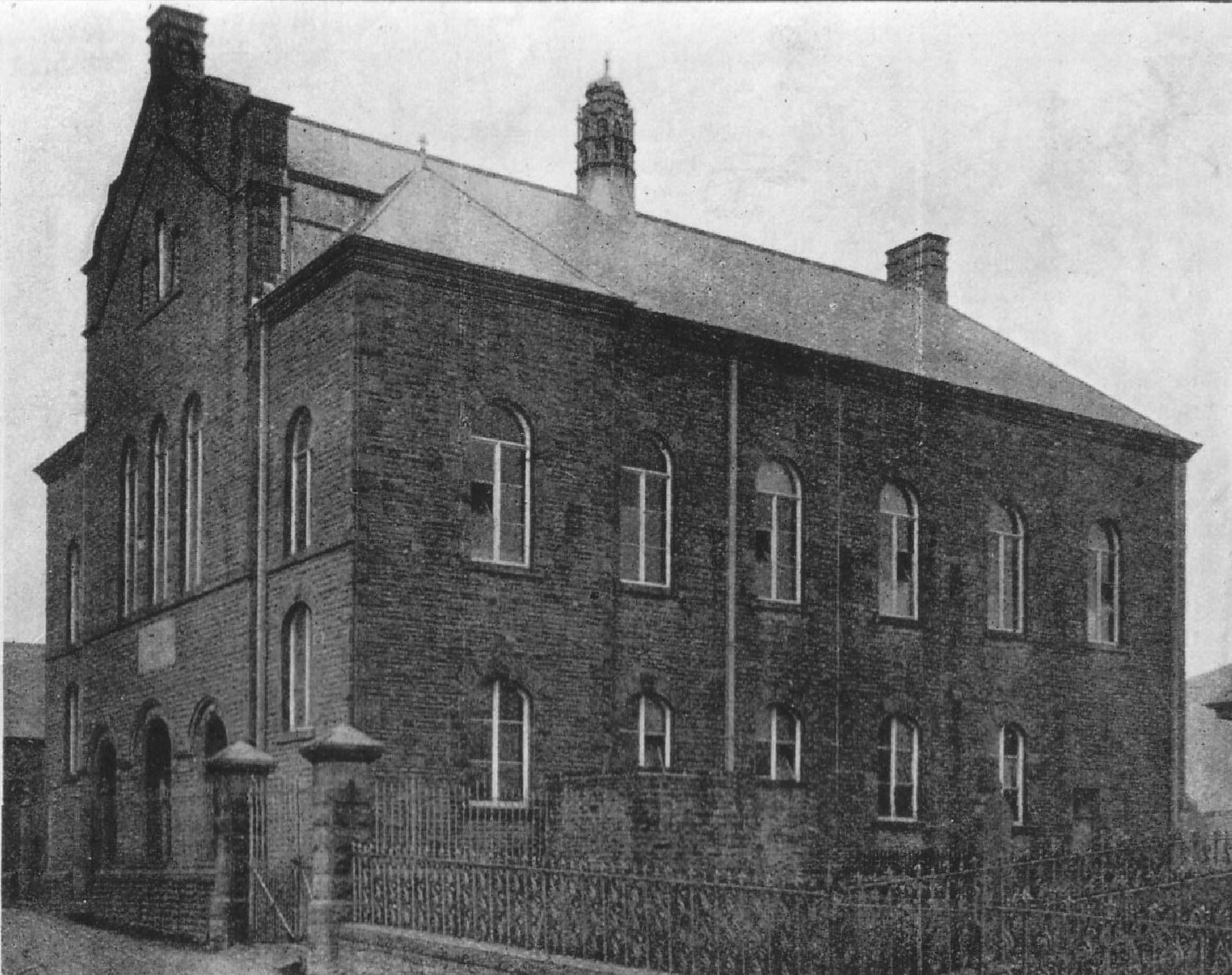 Pantteg Chapel was constructed as a result of a community voluntary effort, with Fleming Gough leasing the land on a 999 year lease for a notional rent, and many future chapel members giving their time and expertise for free. The chapel was inaugurated over the 13th and 14th May 1821 and named Y Pantteg by Reverend John Davies of Alltwen.
Read More - History of Pantteg Chapel
---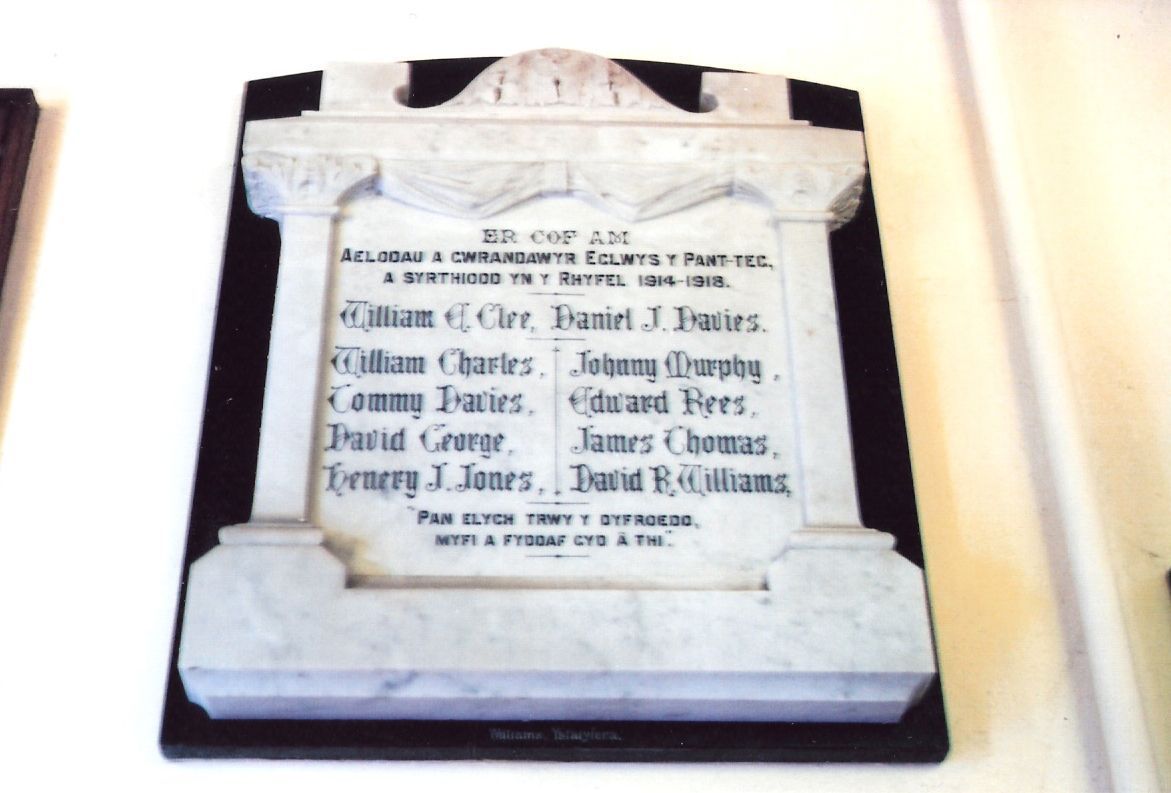 After the First World War, a marble war memorial was erected inside Pantteg Chapel to the fallen members of the church and congregation who had lost their lives in the war. Where it has proven possible, each of the 10 names links on to a memorial page dedicated to the individual.
Read More - War Memorials
---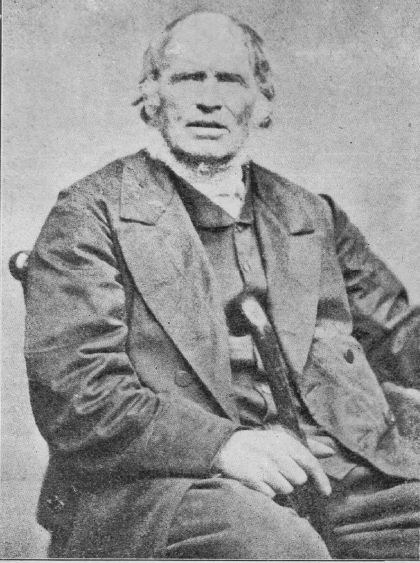 While for the twentieth century, we can rely a lot on the frequent mentions of Pantteg Chapel in the local Llais newspaper, such information is mostly lacking for the 19th century. The exception is where on an anniversary, or special occasion, a later newspaper looks back at the origins and early years of the chapel and gives us some insight into the individuals who were involved in the early decades of its existence.
Read More - 19th Century
---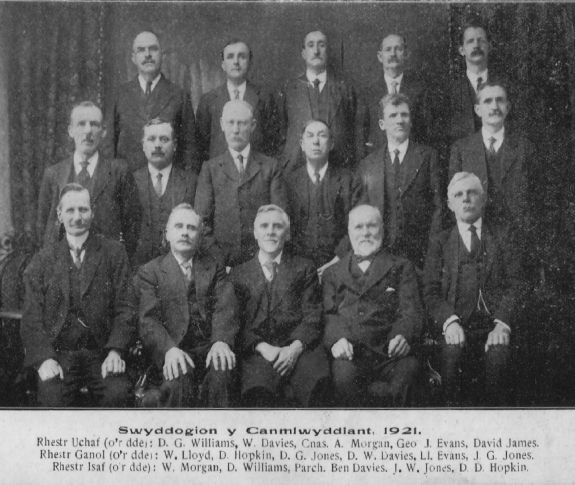 There were many officials of Pantteg Chapel, from deacons, to secretary, to treasurer, precentor and so on. In addition, there were prominent members of the congregation, some or many of whom were married or related to office-holders. We could never hope to record all of these people, but we would like to offer a selection on our dedicated webpage:-
Read More - 20th Century
---
The landslip of December 2012 seriously affected Pantteg Chapel, with part of the hill sliding right down onto the road and abutting directly against the vestry. The upper road through Ystalyfera was closed at Pantteg for some months, and the long-term future of the Chapel, vestry and graveyard depends on the surveyors reports, and the extent of damage.
Read More - 21st Century