Gosen Independent Chapel
Trebanos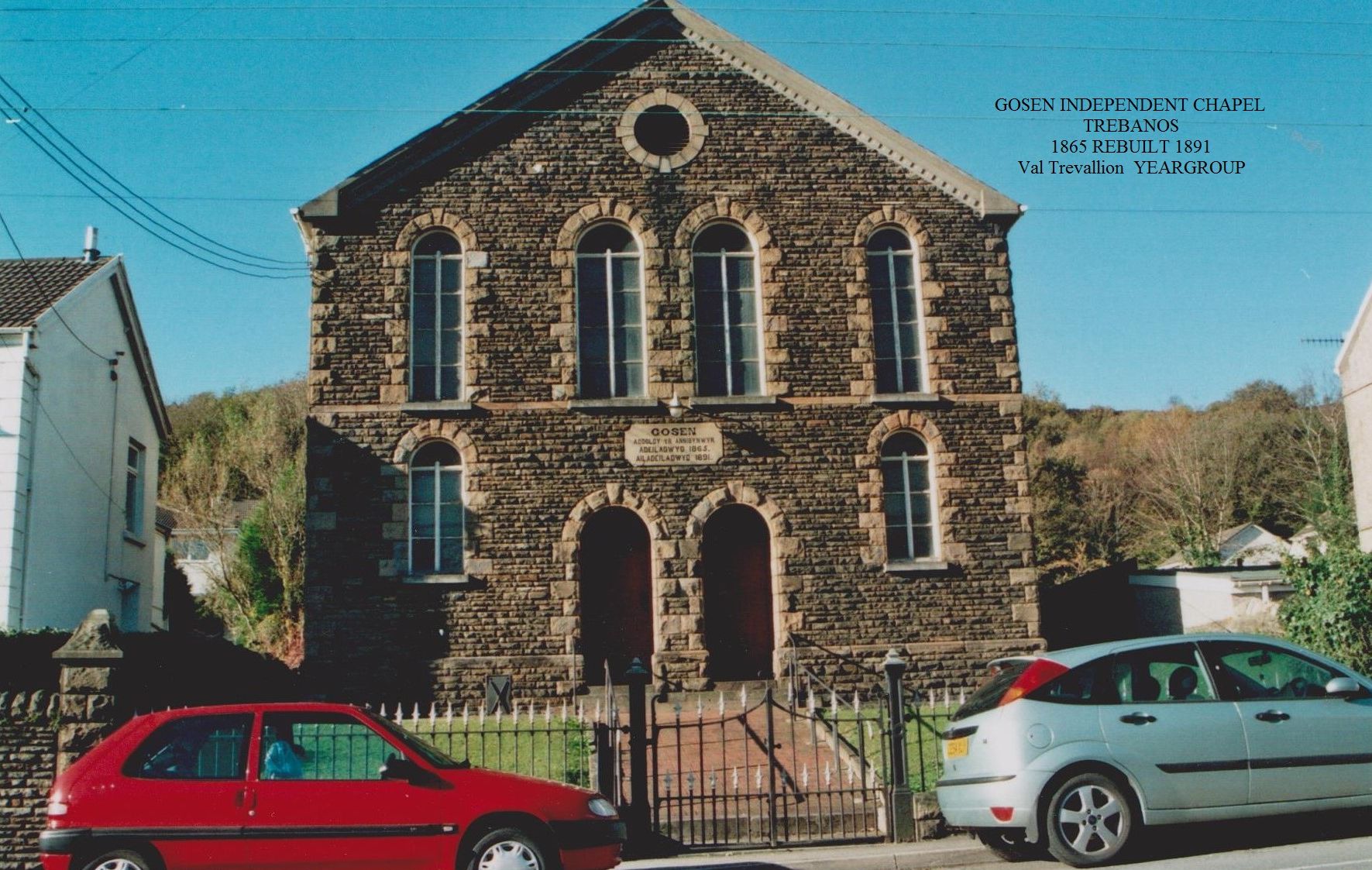 On Swansea Road Trebanos, it was built in 1865 on former Graig Trebanos farmland and incorporated in 1869.
---
'With increased membership it became necessary to build a larger chapel, which was erected in 1892. Ten years later, the Rev D Gower Richards was inducted and during this period, the old chapel was demolished to make room for the new vestry, built in 1912 for £900.'
From what I understand the new Chapel was not on the same site as the original but I MAY BE WRONG?
---