Interesting Lives of Ystalyfera
Finding a title for this section was not as easy as one would imagine. With the amount of people buried within the three cemeteries, it was inevitable that many would stand out as having played a role in shaping the history of the district. Some headstones reveal lists of children who died, not attaining adult hood but although nothing is known of the mother, she must nevertheless have played her part. Not only was she a mother and a wife, she may have been a sister and of course a daughter herself.
What rights have I to choose a 'Famous Person', a 'Person of Note' or even 'Remarkable Lives' when they are all equal in their own achievements? Especially as throughout my deeper research I have uncovered many plots without any hint of external recognition but after meticulous deduction of facts and figures, I have ascertained that that was the last resting place of a certain person. When entering their obituary, the writer actually exposes just what an interesting life he/she actually led. And there was my title 'INTERESTING LIVES'.
Aware that the list can not include everyone, I apologize unreservedly for anyone that has not been included within these records. No offence of omission was intentional or deliberate.
Val Trevallion
---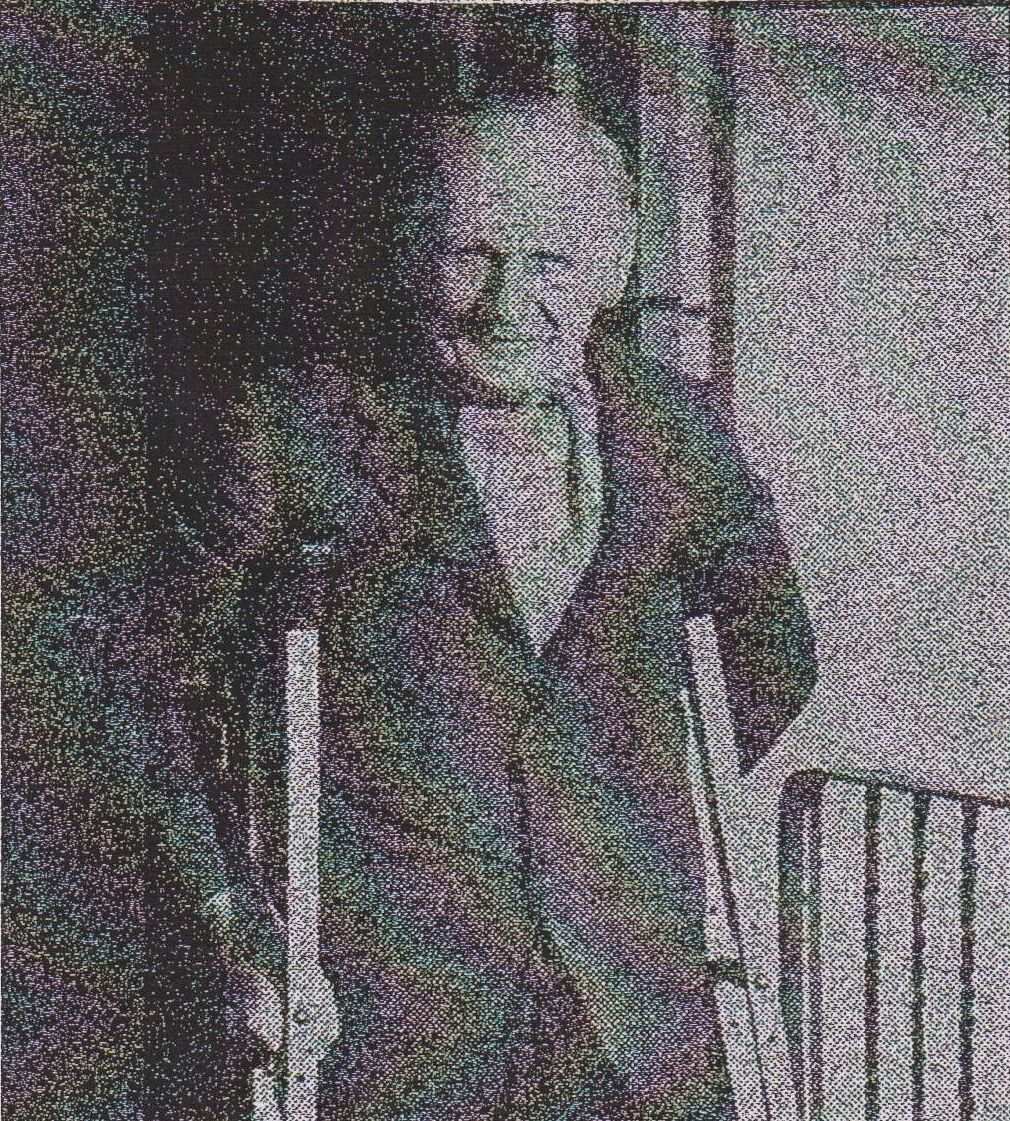 Arthur Gill
As a pensioner, Arthur Gill became a well-known sight selling flags for charities in Swansea, and also for a time in Ystalyfera and Llanelli. Over the course of time he raised many hundreds of pounds for a variety of good causes.
---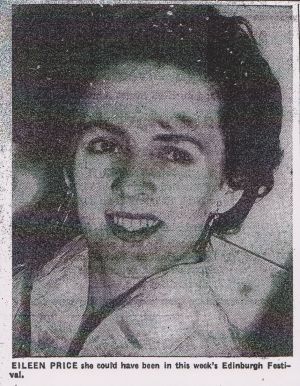 Eileen Price
Eileen Price from Ystalyfera was a talented singer, performing in shows and presenting a bouquet of flowers to the future Queen Elizawbeth II in 1951. She was badly injured in a car crash and feared that her career was over, but in 1956 resumed voice work on the radio.
---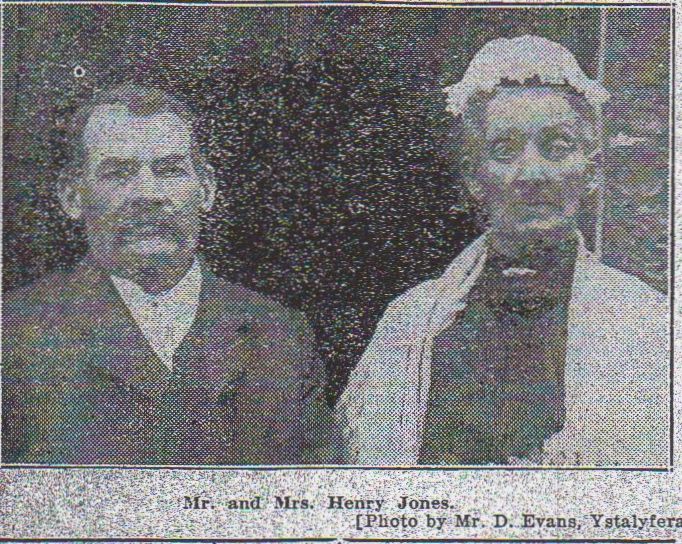 Henry and Jeanette Jones
Henry and Jeanette Jones of Pantteg, Ystalyfera celebrated their Golden Wedding Anniversary in 1923. These articles record details of their lives, how they came to be in Ystalyfera, and the jobs that they did in this period. Also of note is their adopted son, David, who was remembered for his service with Holy Trinity Church.
---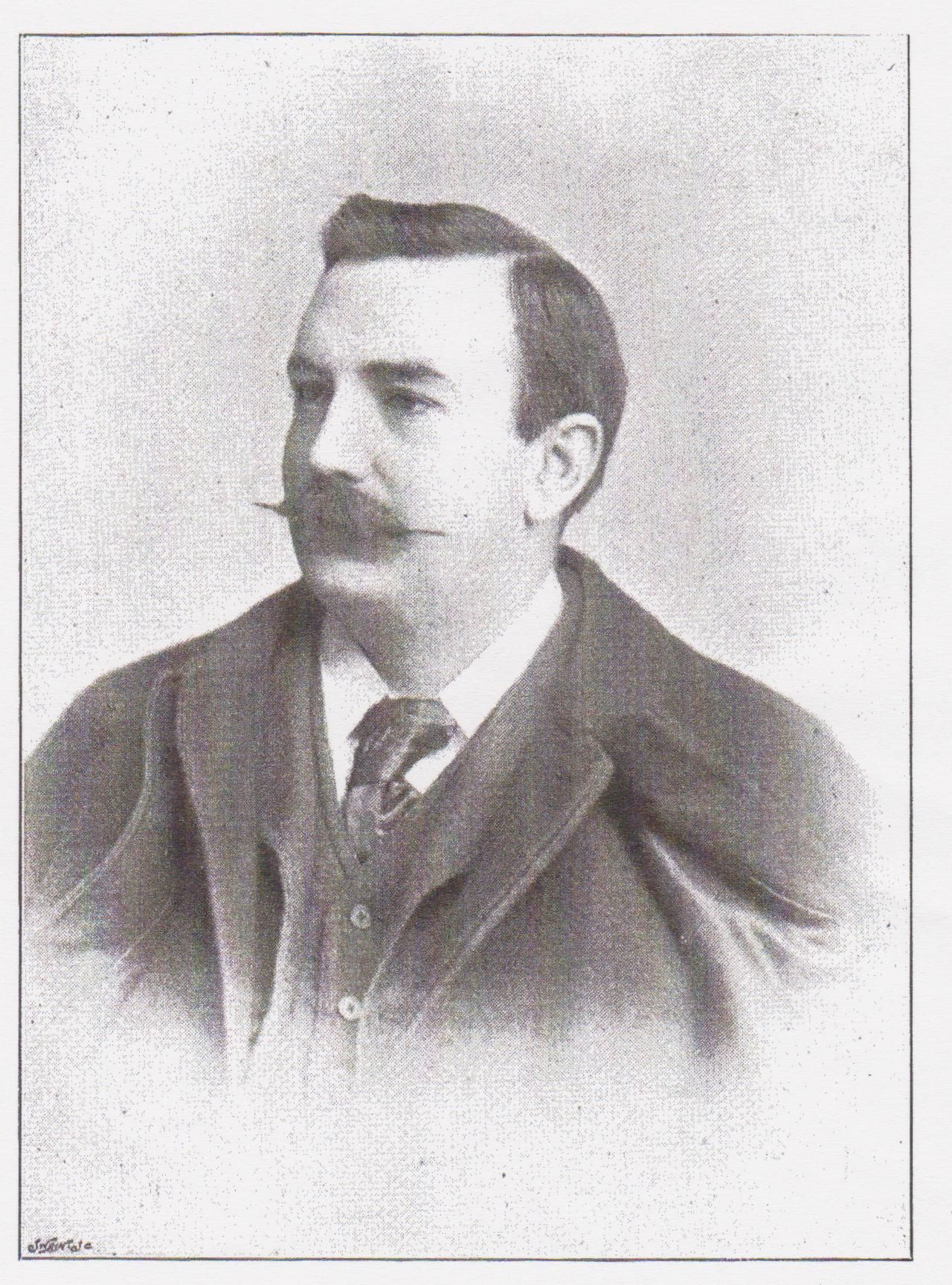 Barry Lyndon
Barry Lyndon, born John David Smith, became a famed bass soloist with his singing, touring America, starring in many performances, and singing at Westminster Cathedral. He would appear to have taken his stage name from the title of an 1840s novel by William Makepeace Thackery, leading to much confusion when looking him up online!
---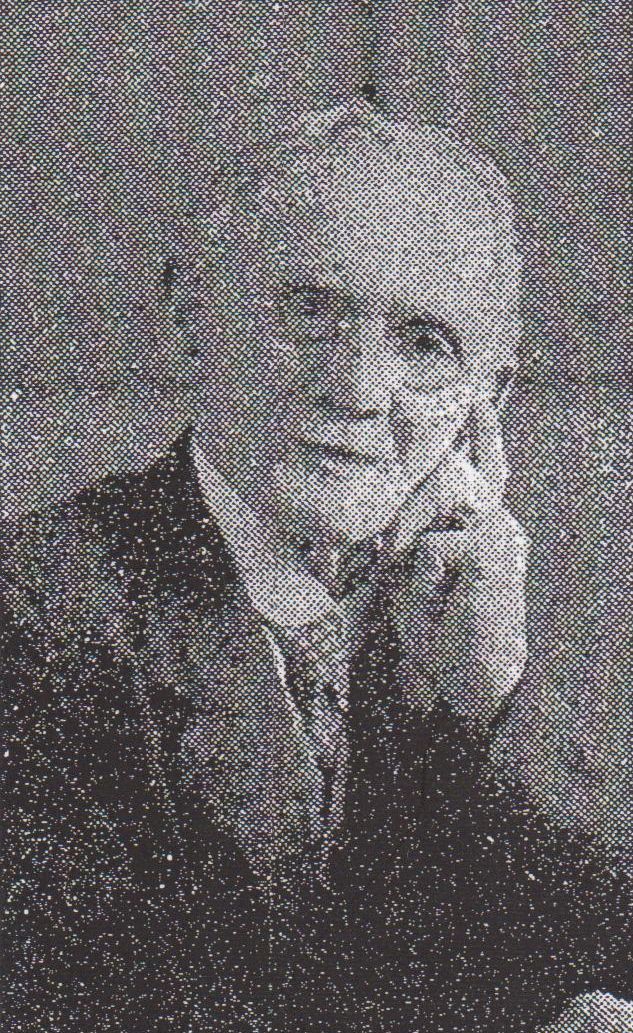 Edwin Telorydd Nicholas
Edwin Telyordd Nicholas was born in Ystalyfera in 1862 and became a famous singer, as well as a composer of note, and also enjoyed putting on performances at Wern Chapel.
---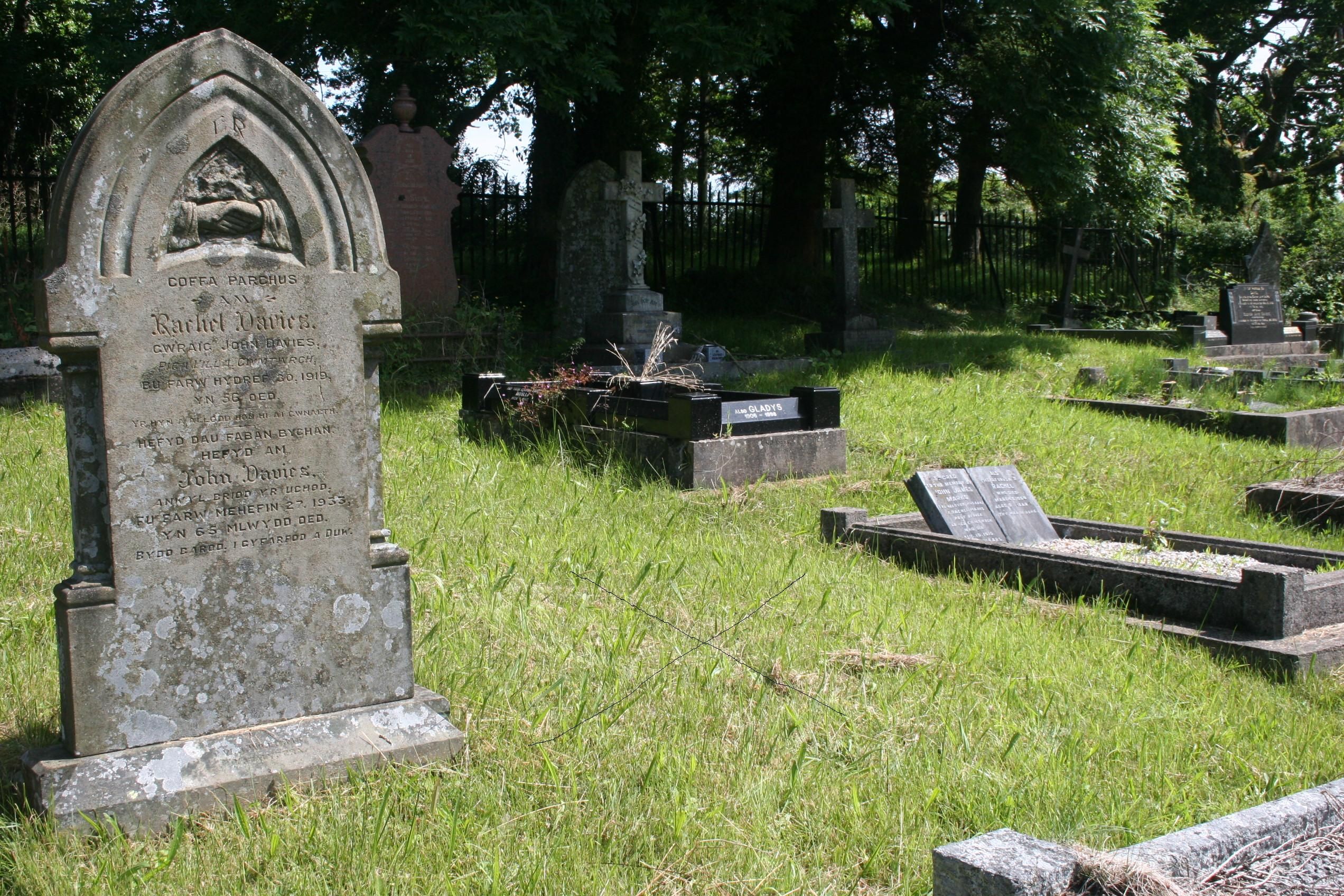 Ebenezer Rees
Ebenezer Rees was a dedicated socialist who in the late 1890s founded Y Llais newspaper in Ystalyfera, which would eventually become the voice of the Upper Swansea Valley, and last until the early 1970s.
---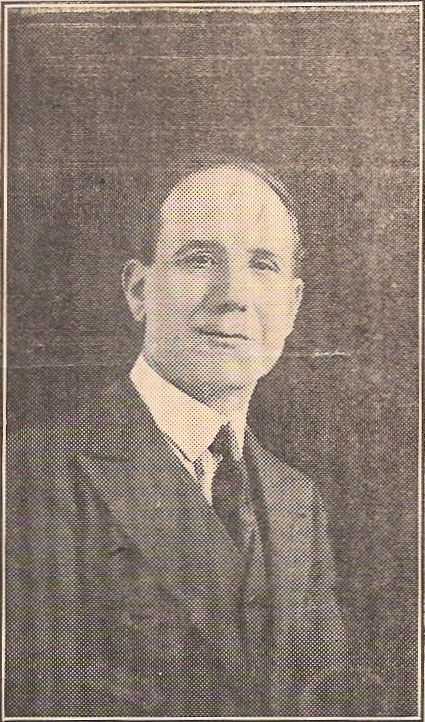 T G Samuels
T. G. Samuels was endowed with many gifts both in the literary and musical spheres. As well as being a published poet, he wrote academic books on music, as well as a prize-winning composer.
---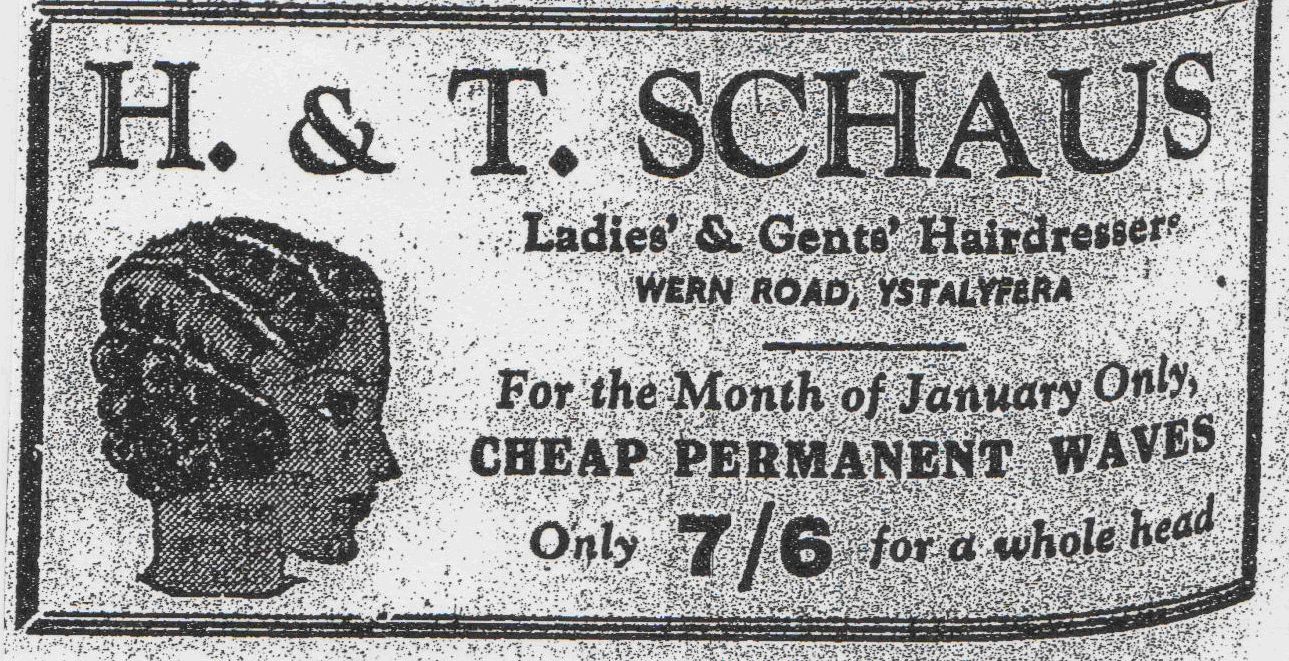 Hans Schaus
Hans Schaus apprenticed as a hairdresser in his native Germany, then toured several European countries before arriving in London in 1905 and joining the Hairdressers' Association. Moving to Wales, he eventually settled in Ystalyfera, but during the First World War was interned on the Isle of Man. He was able to pick up his business after the war, and was still there at the time of his 85th birthday in 1964.
---
Ystalyfera Town Crier
Morgan Davies was the only Town Crier that Ystalyfera had and remained in this work until his death in 1920.
---