Gwrhyd, Gwrhyd Mountain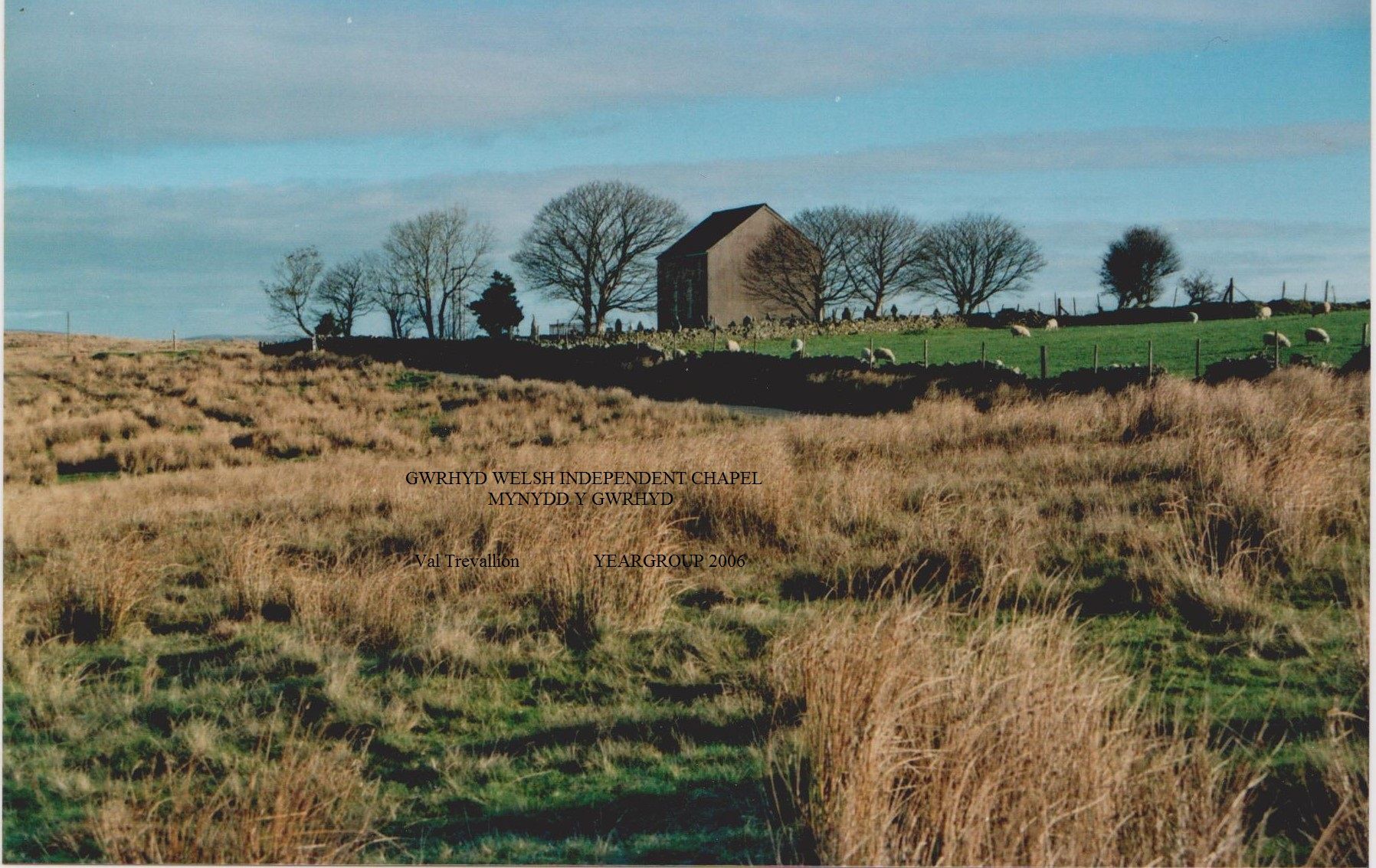 It is hard to believe that this: 'solitary small chapel was once central for the inhabitants who came on horseback or were accustomed to walking long distances. By the side of the chapel was a dry walled building for keeping horses while their owners worshipped.'
---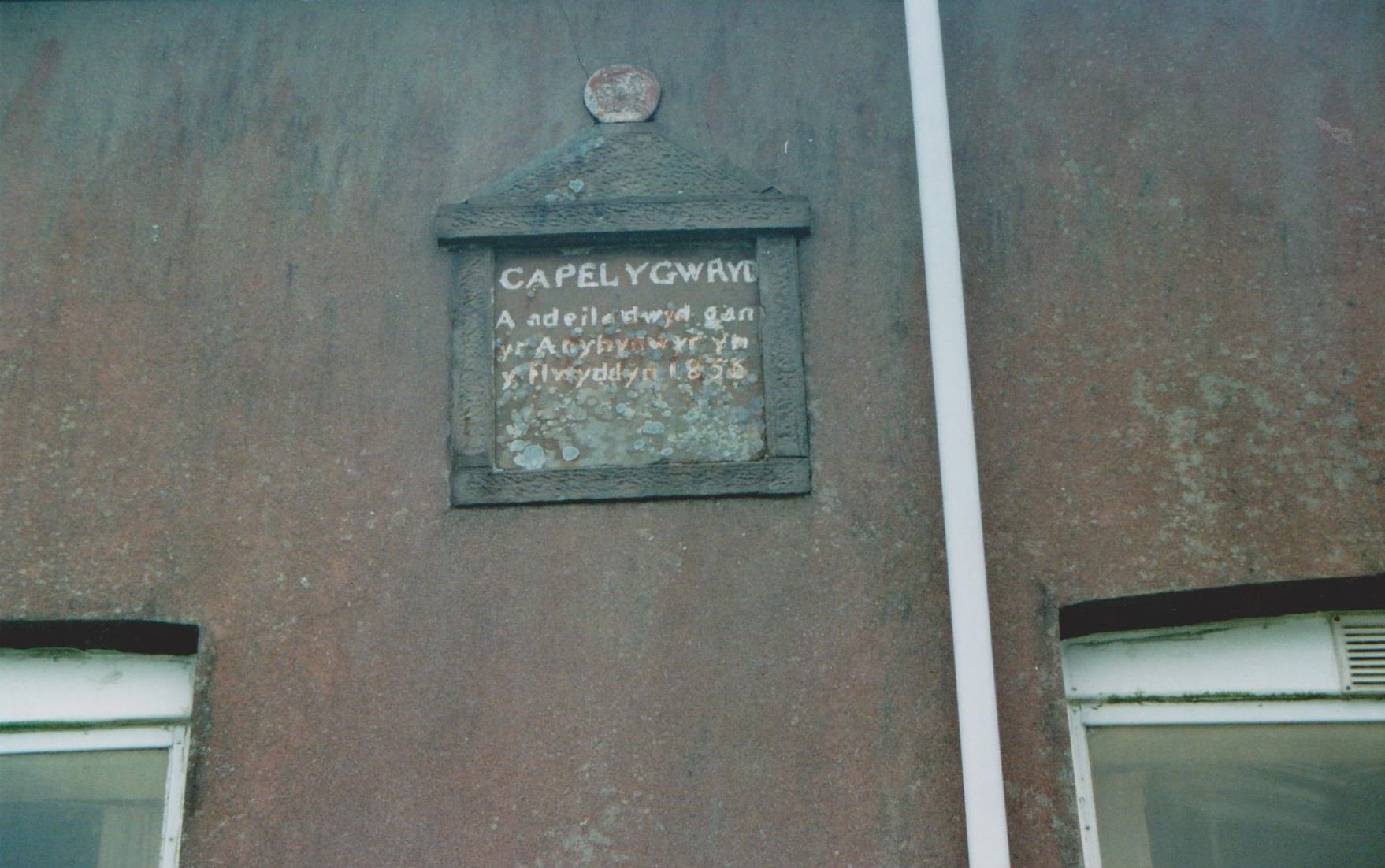 All I found in the old building at the side were several old jackdaw nests, but the stone mentioned in his book as being on the north wall and carved with the words 'Capel y Gwrhyd a adeiladwyd gan yr Annibynnwyr yn y flwyddyn 1856' was there.
---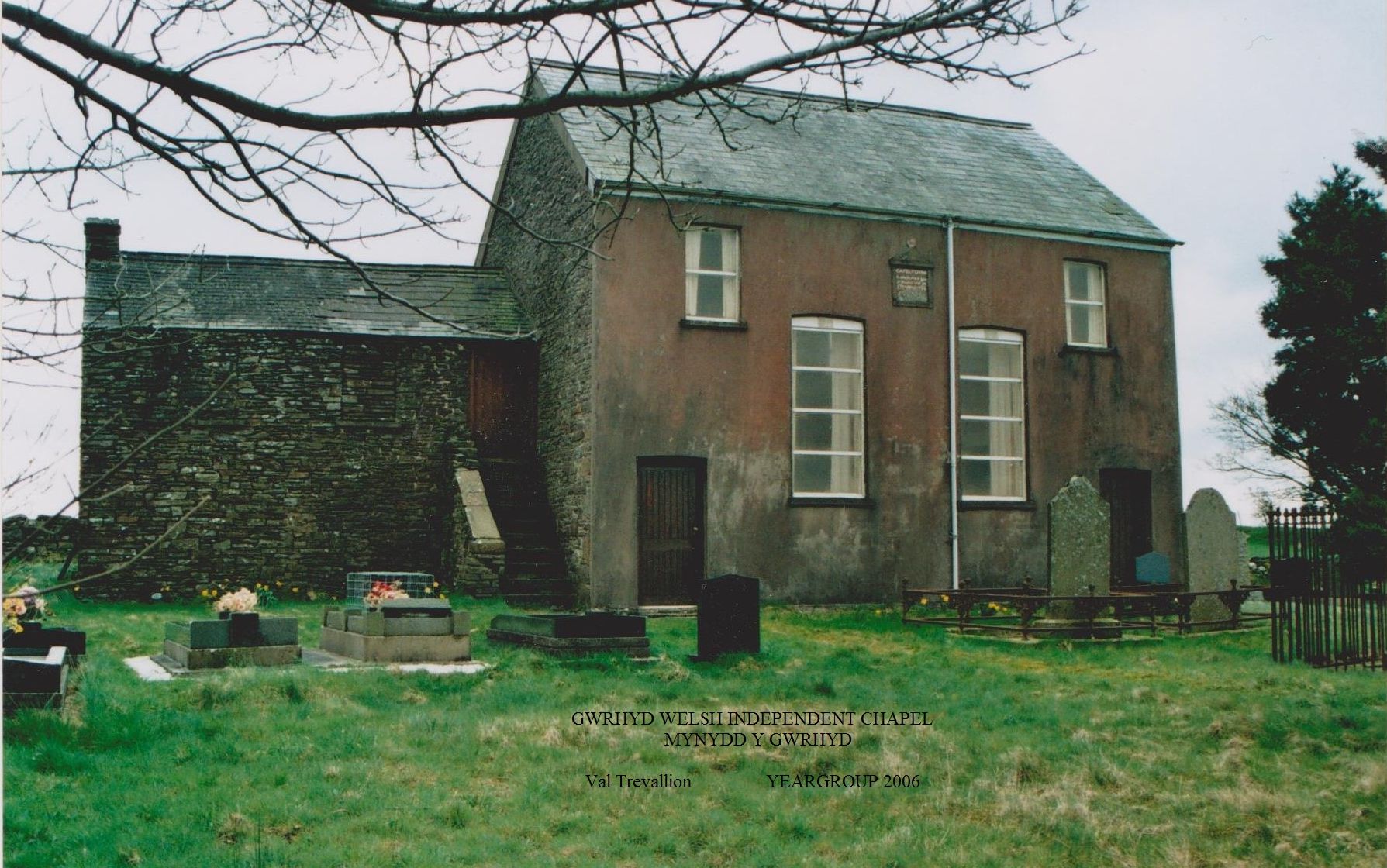 Those particular photographs I took in 2006 although this chapel is one we drive to very often as there is something about the remoteness which enables one to unwind, certainly on top of the Gwrhyd the cobwebs get blown away!
---
Gwrhyd Chapel was once central for people who rode on horseback, or walked long distances. In consequence, the chapel building had adjacent to it a dry-walled building for keeping horses in.
It was built in 1856 and began with 35 members, a number soon increased. On 28th June 1857 it was incorporated. The cost was around £350 but around £300 of that was paid by the opening, and it was not longer before the rest was paid.
The deacons at the beginning were; Hezeciah Evans, Gwrhyd Isaf; W Evans, Cwmnantlici; Llewellyn Rees, Gwrhyd Uchaf; David Williams, Llwyncelyn; Thomas Griffiths, Pistyll Gwyn; and Thomas Rees, Ynyswen.
Gwrhyd Chapel has a graveyard and cemetery. The first to be buried there was John, the son of Thomas Rees, Ynyswen, who died in 1856.