Ystalyfera Church in Wales
Below is an overview of the Church in Wales in Ystalyfera, highlighting the major developments in its history. To the right, beneath the photograph of Holy Trinity Church, are menus that lead to detailed articles on each aspect of the construction, expansion, people, graves, and current fate of these churches.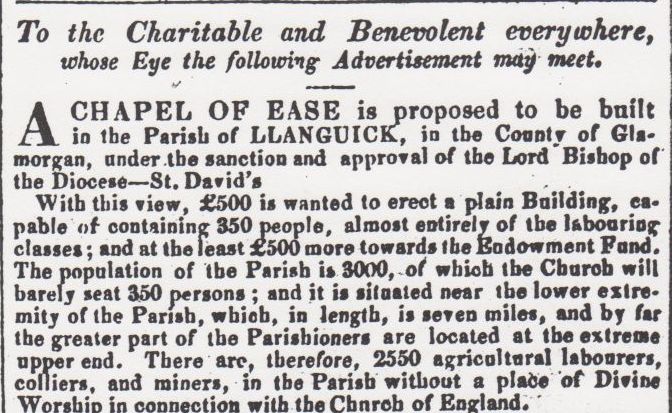 In 1843, an article in 'The Cambrian' solicited donations to build what would become Holy Trinity Church in Ystalyfera. Construction began in 1844 and was completed in 1845. The church was consecrated on the 27th May 1845 and opened for public worship, with one service in English in the morning and a second in Welsh in the evening.
At the time its location was within the Parish of Llanguick (Llangiwg), which was then in the Diocese of Saint David's.
---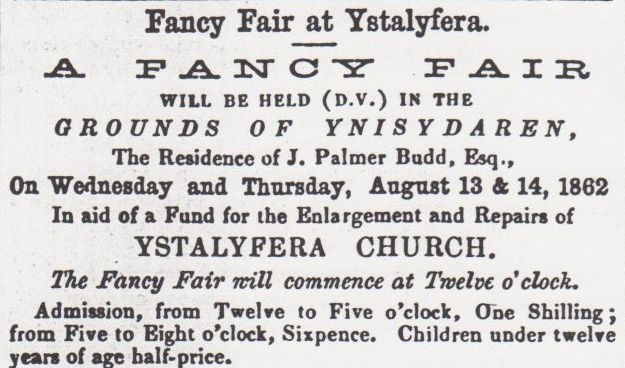 Holy Trinity was expanded in 1862-4, designed and carried out by Mr Newton, the works manager of the Yniscedwyn Iron Company. Funds were raised by a Fancy Fair held at Ynisydaren, the home of J. Palmer Budd, in August 1862
---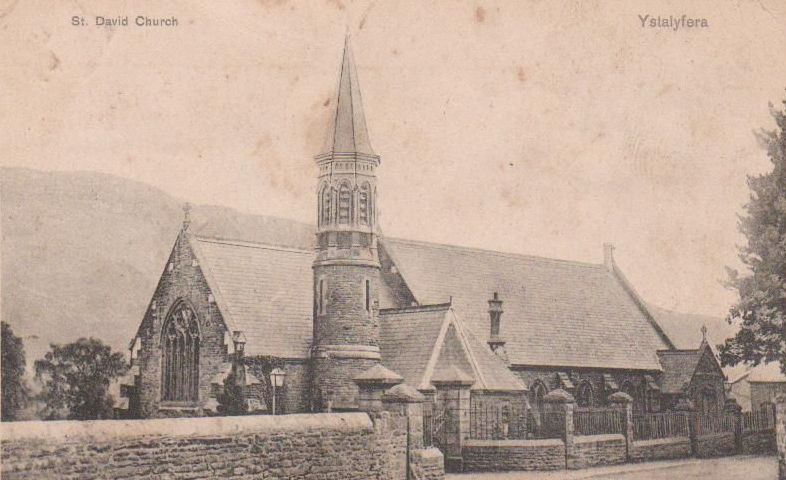 Saint David's Church, Ystalyfera, was built in 1890 and was originally within the Parish of Llanguick. In 1903 Holy Trinity Church and Saint David's Church were separated from Llanguick and together formed the new parish of Ystalyfera, to which was added Saint James' Mission Chapel in Godre'rgraig in 1914.
---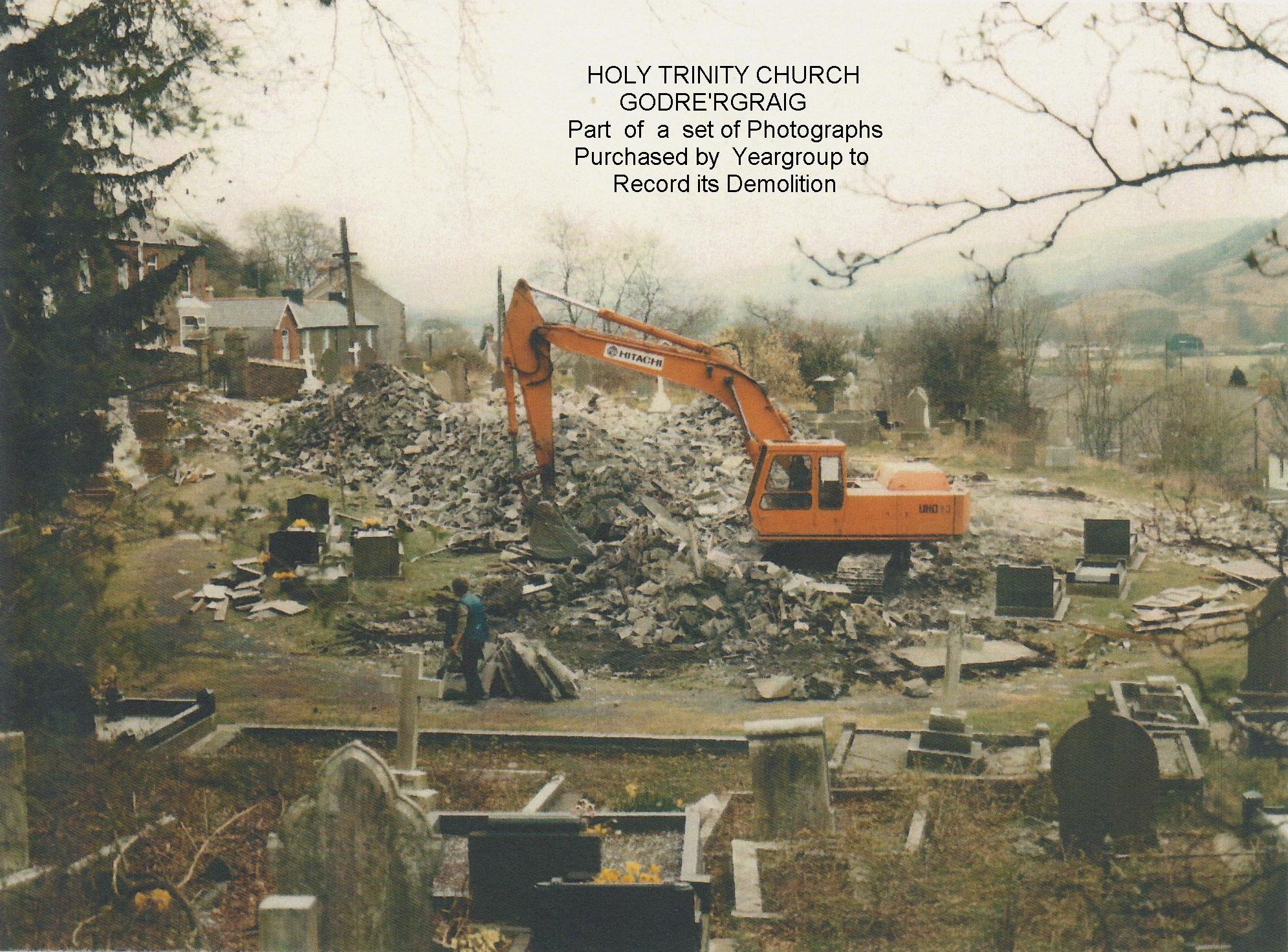 At a Parochial Church Council Meeting on 17th June 1986, the sad news was disclosed that architect Mr. A. Hughes and another architect had found it necessary to condemn Holy Trinity Church as unsafe.The last service was held there on 25th Jan 1987 and Holy Trinity was demolished in 1988.
---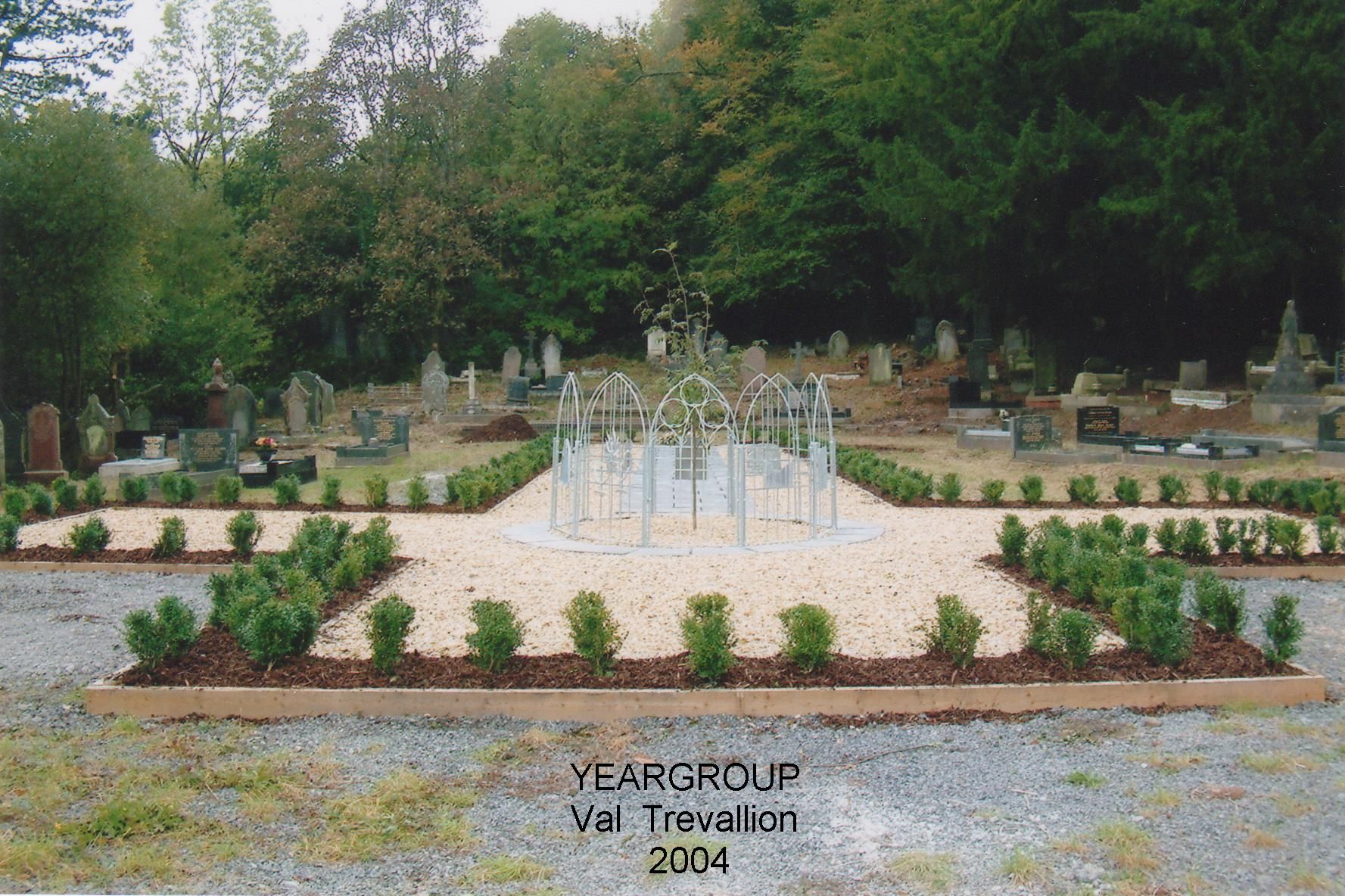 In October 2004 a Memorial Garden covering the same ground area as the old Holy Trinity Church was opened to the public in a ceremony presided over by the Bishop of Swansea and Brecon.
---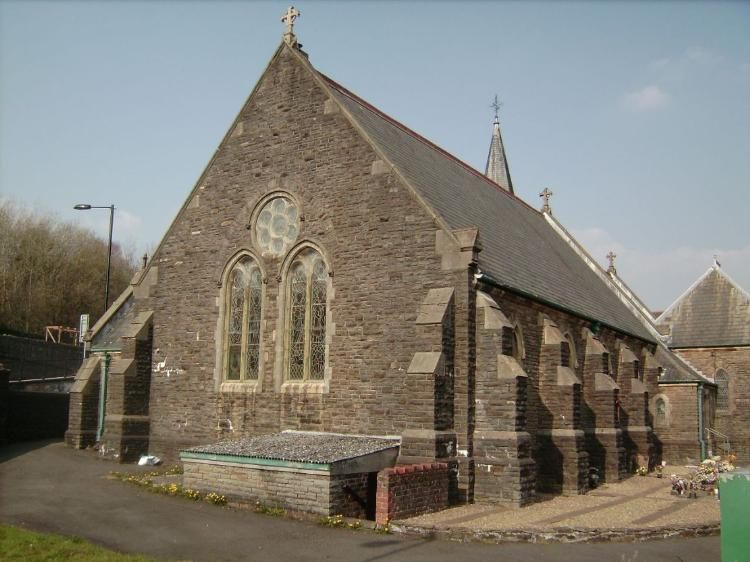 Saint David's remains as the parish church for Ystalyfera, with the vicarage located on Saint David's Road, near the rear entrance to Ysgol Gyfun, by the banks of the Tawe.
---
The current Vicar of Ystalyfera is The Revered Tim Hewitt and he can be contacted on 01639-842257 or 07938040348 or by Email at revtimothyhewitt@btinternet.com. He is not associated with this website, and his information is provided as a courtesy.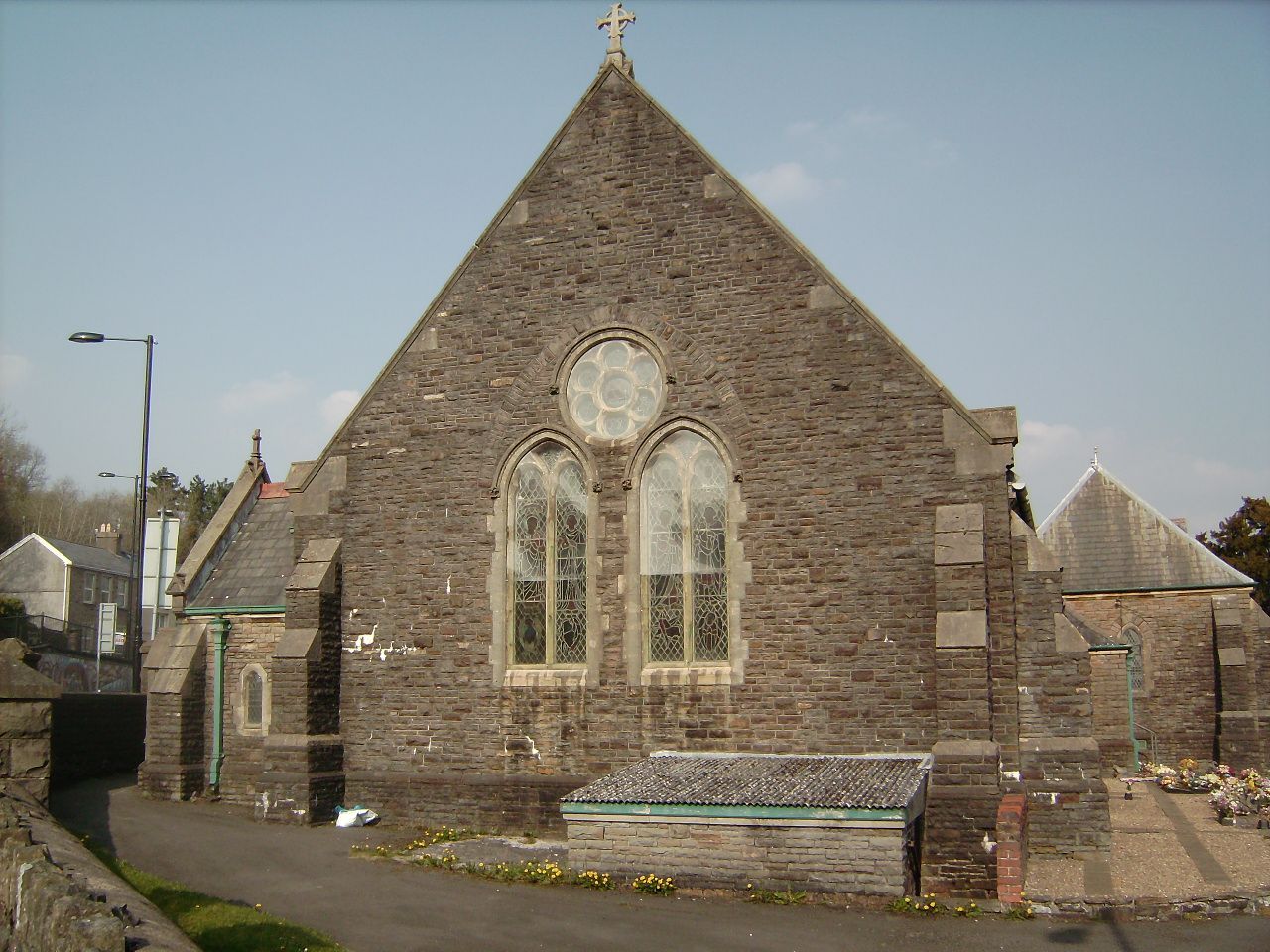 Saint David's Church, Ystalyfera