Wern School, Ystalyfera
ORIGINAL WERN SCHOOL
As well as Pantteg School, Ystalyfera has lost the old Wern Elementary and Infants' Schools which were built near the railway and canal along Deeley Road. James Palmer Budd promoted the building of the school and his wife Emily also took a keen interest, her activities in education, social service and in the church were invaluable. She took a particularly keen interest in the education of girls and personally supervised the sewing classes.
For many years she acted as organizer of a clothing club, ordering the best material at the lowest prices and provided food and clothing for many women who struggled with a houseful of children.
An advertisement appeared in the Cambrian Newspaper dated 8th March 1850 under SCHOOL MISTRESS WANTED:
Wanted: for the Girls school at Ystalyfera; a mistress competent to teach English, Spelling and Reading, Writing and Arithmetic. She must be a good needle woman and able to lead the children in singing. It is also essential that she should have a sufficient knowledge of Welsh, to communicate with children ignorant of English.
Applications with testimonials: to be made by letters only to Mrs. Palmer Budd, Ynisdaren Swansea. 06/03/1850
When I began researching the life of James Palmer Budd, a very elderly gentlemen from Pontardawe, gave me his only known photograph of the old Wern Schools. These buildings were replaced by the much larger Wern Schools built on Clare Road up on Alltygrug Hill, the foundation stone being laid on a Thursday, 3rd September 1903 by Mr. James Williams, the chairman of the School Board.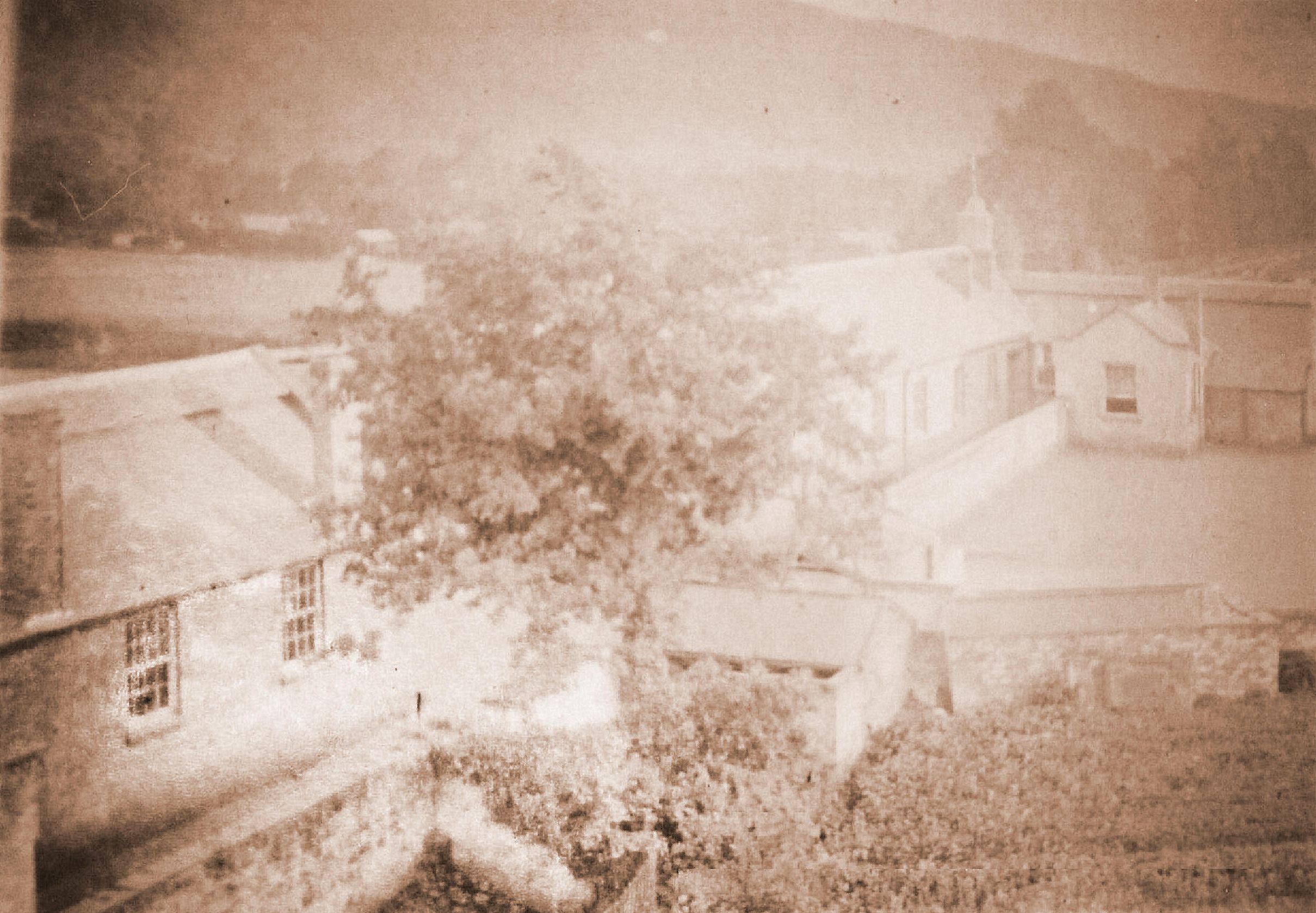 The Old Wern School, Ystalyfera
---