Interesting Snippets and Diversions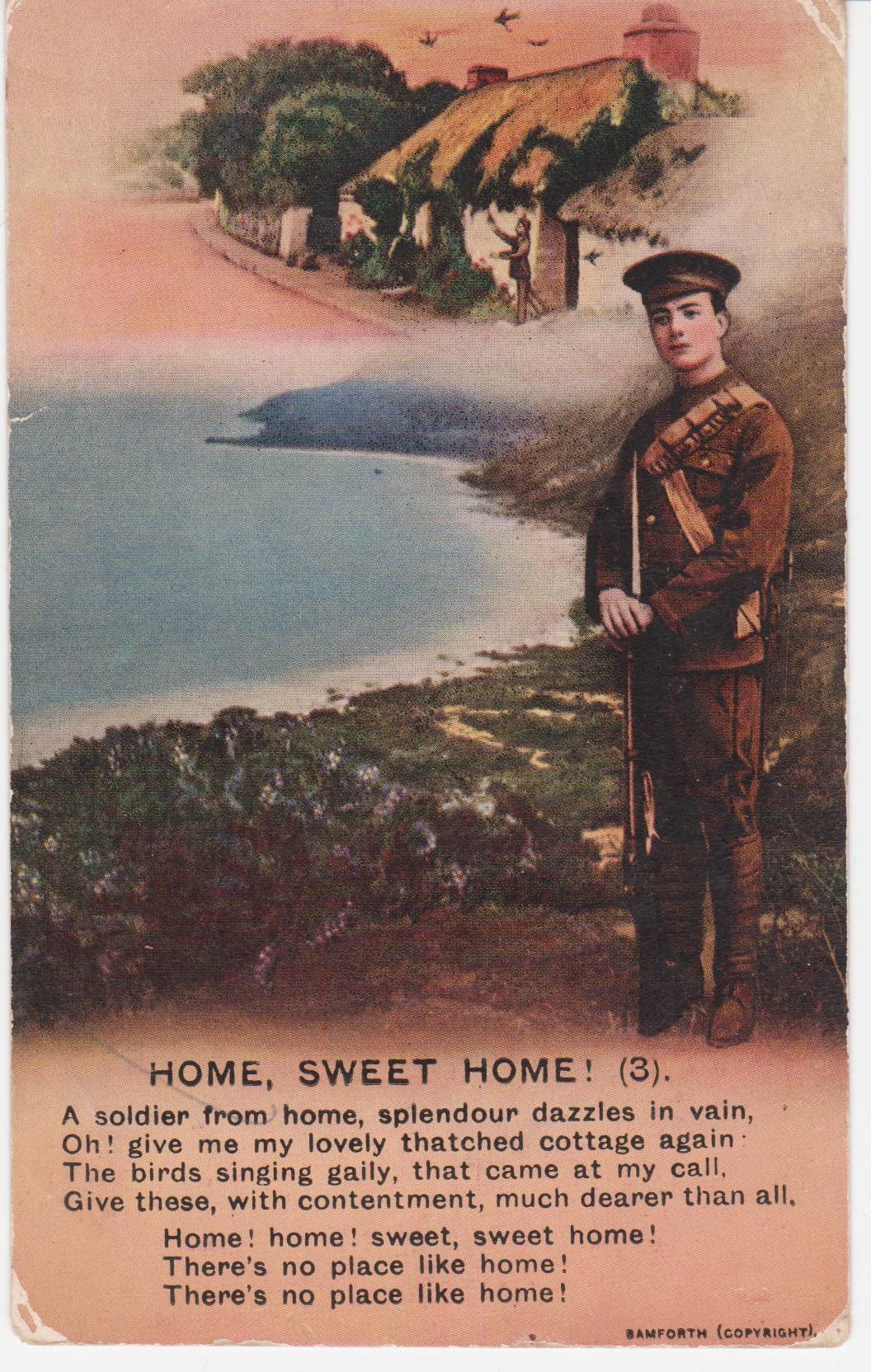 As a researcher I always seem to come up against one very large sign labeled "DIVERSION". Sometimes when I am following up a lead there is that alternative route tempting me off the path even when I know I shall usually end up with a file full of interesting facts but never in a million years ones that I can do anything with.
As I was already spending time in the cemeteries searching for war and remembrance graves, it was a natural progression to decide to catalogue the three local cemeteries. Researching the lives of the fallen and those who have passed away has, as my first decade draws to an end proved to be enough of a time consuming task so I am aware that I do not really need these diversions. On a plus side however, they are interesting and the occasional wondering off course does affords me a break from the normal routine of entering data on to a computer.
When members of the public have asked if I could trace a relatives service record, although I have done so on a couple of occasions, this line of research is not within my field and I have to decline, but the sentence ringing in my ears "did the person die in the war" always leaves a sour taste as if it was not some how important if they had survived. The diversions are, more often than not, articles when the person has survived and one of the reasons why I have not resisted temptation as much as I should have done, is because the Llais does not have a full index and after sitting at the machine meticulously reading through every page in search of the fallen, I felt I would not find them a second time.
BELOW THEN IS A SMALL SELECTION OF SERVICE MEN/WOMEN AND MEMBERS OF THE PUBLIC WHO THANKFULLY DO NOT COME UNDER THE FALLEN who have caught my eye through either their acts of bravery or letters they sent home etc, starting with Private William Hughes who was in the 2nd Battalion Royal Welsh Fusiliers with the British Expeditionary Force writing to his wife Mrs. Ellen Hughes of Cross Street Glantawe Ystradgynlais "Tell my mother and Thomas Roberts that I can not write a Welsh Letter to them, as men who don't understand Welsh have to censor our letters out here."
---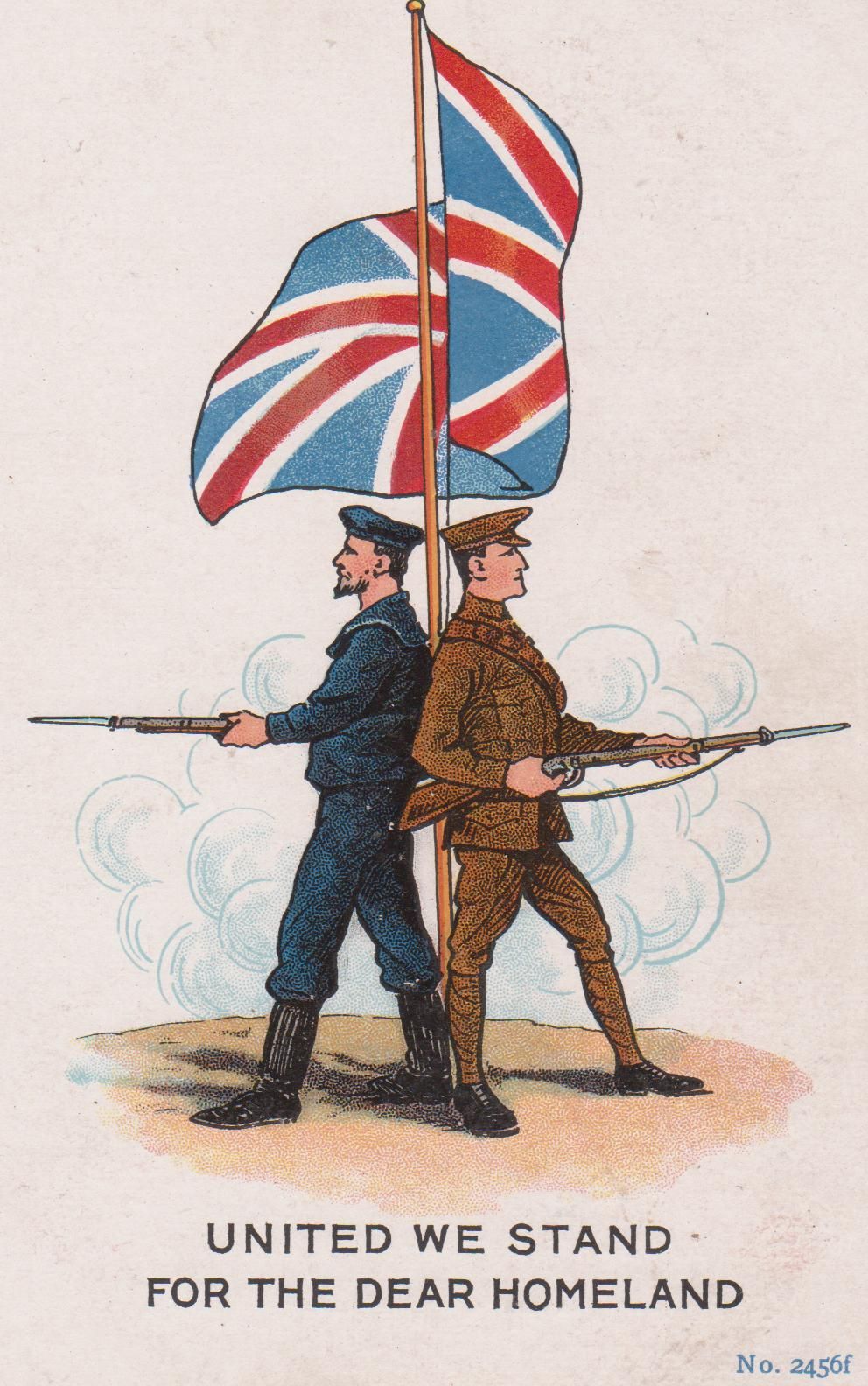 LABOUR VOICE SATURDAY 29th MAY 1915
Wounded Pontardawe soldier on German marksmanship

Private J. A. Hughes, son of Mr. and Mrs. W. Hughes of Thomas Street, who is in the 2nd Worcesters, and who as reported in our last issue, has been sent home to Worcester after sustaining rather serious wounds at the front, has sent an interesting letter to his parents, in which he describes a small but important device used on the German rifles to bring objects considerably nearer the soldier's vision. He says:-

"I experienced very wet weather in the trenches at Neuve Chapelle. I was 48 hours in a trench up to my waist in mud, but, after all, we seem to get through all right. Into the area where my regiment was, the Germans would throw their shells at certain hours of the day. We would have a few at about 8 o'clock in the morning, then from 3 - 4.30 and another lot at 7.30. I used to dread to see these times coming.

"I hear people say that the German infantry are bad shots. In my opinion which is shared by several others, they shoot better than we do. A German rifle has a kind of mirror on the back sight. Therefore, when the man comes up to aim at a certain object about 400 yards away he sees it as if it was only 12 yards away. The effect is caused by the mirror reflecting on the back sight and it is one good thing to their advantage."
---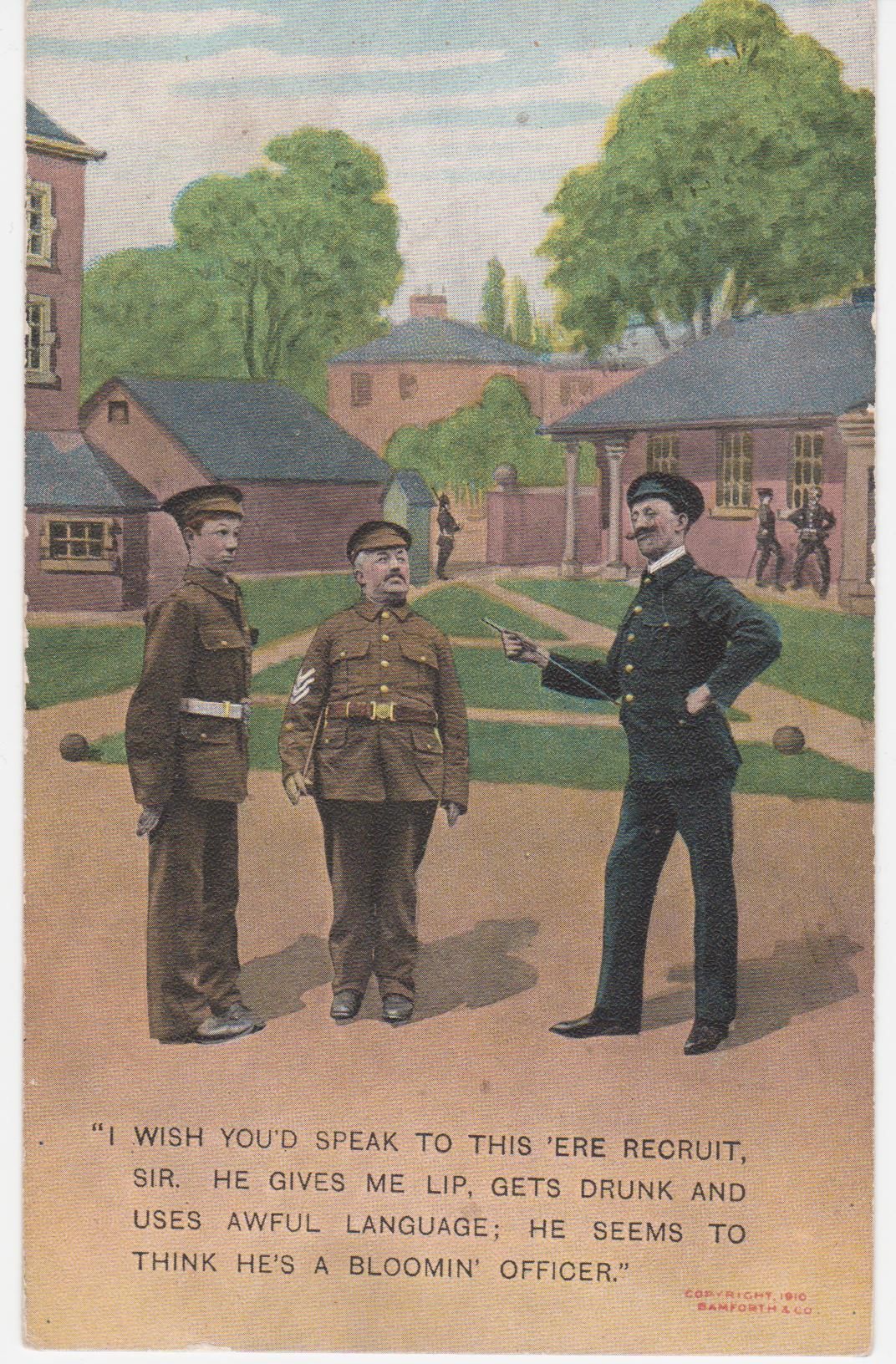 LABOUR VOICE SATURDAY 26th AUGUST 1916

Drummer Ernest Roberts, son of Mr. George Roberts Pwllbach, is home again on leave. Drummer Roberts earlier in the war saw some particularly active service on the Gallipoli Peninsular. There he was wounded very severely, when he was conveyed to hospital in Egypt and afterwards sent home. After completely recovering and after the withdrawal of our troops from Gallipoli, he was sent to France, there, after some exciting times he again was wounded - a bullet through his right cheek, passed through his left cheek and buried itself in his left shoulder. He was brought back to "Blighty" and after some excellent treatment in hospital is almost fit again.
---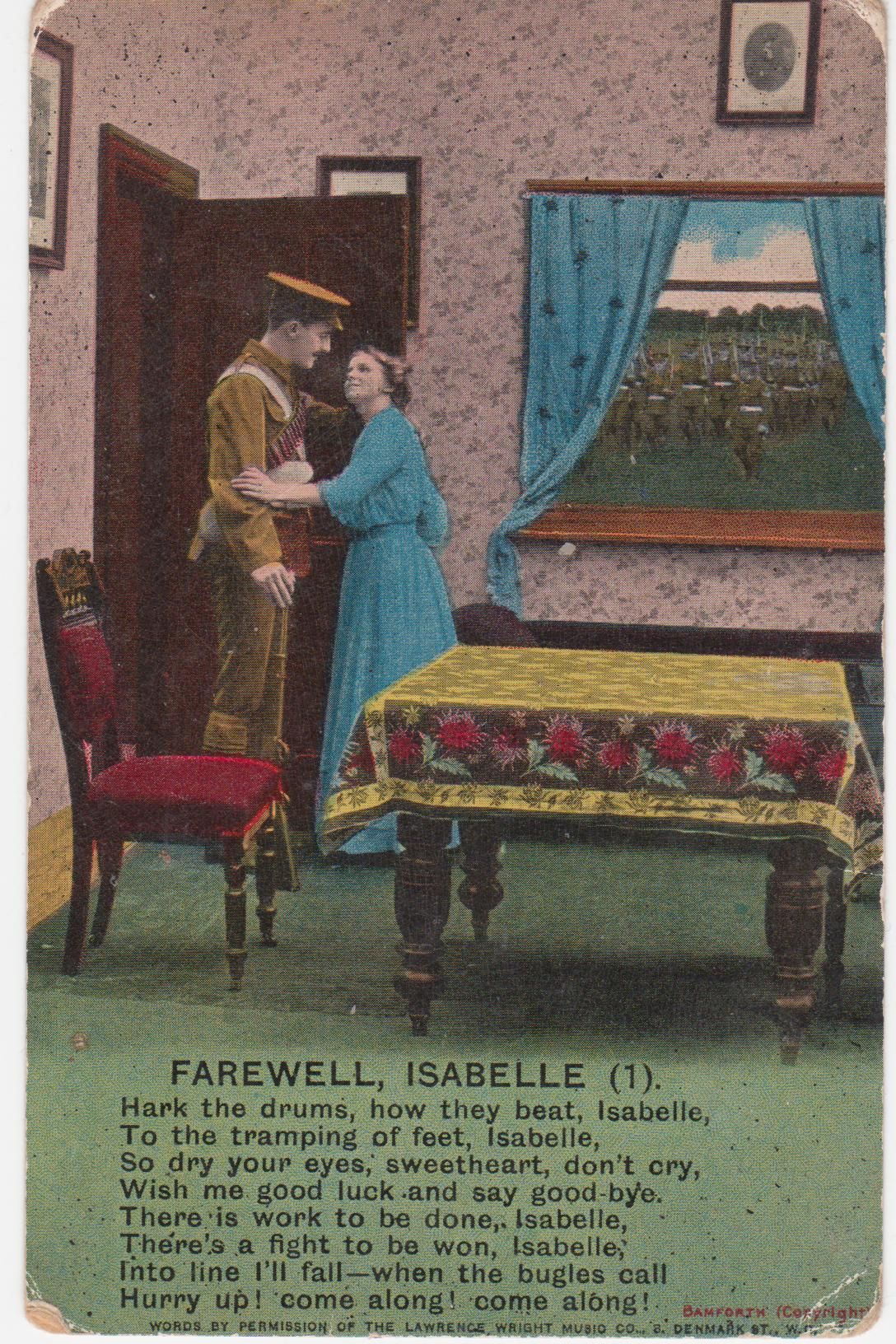 LLAIS LLAFUR 13th JULY 1918
Ystradgynlais Notes
Gurnos colliery has given a lead to the other works in the district in forming a War Savings Association. About fifty men have already joined, and a goodly sum was collected in one week. The men authorize a weekly deduction from their wages. If the movement at this colliery continues to grow, we shall probably see a "Gurnos" tank in France very shortly.

YSTRADGYNLAIS NOTES 1918
An interesting letter has been received from Lance Corporal Gwilym Thomas, Miners Arms, who is now in Palestine with the Welsh troops. He says the food supplied to the boys is good, and there is but little fighting. He likens the country they are now in to the Varteg Mountain... Lance Corporal Thomas is in the best of health and wishes to be remembered to his Ystrad (Ystradgynlais) pals.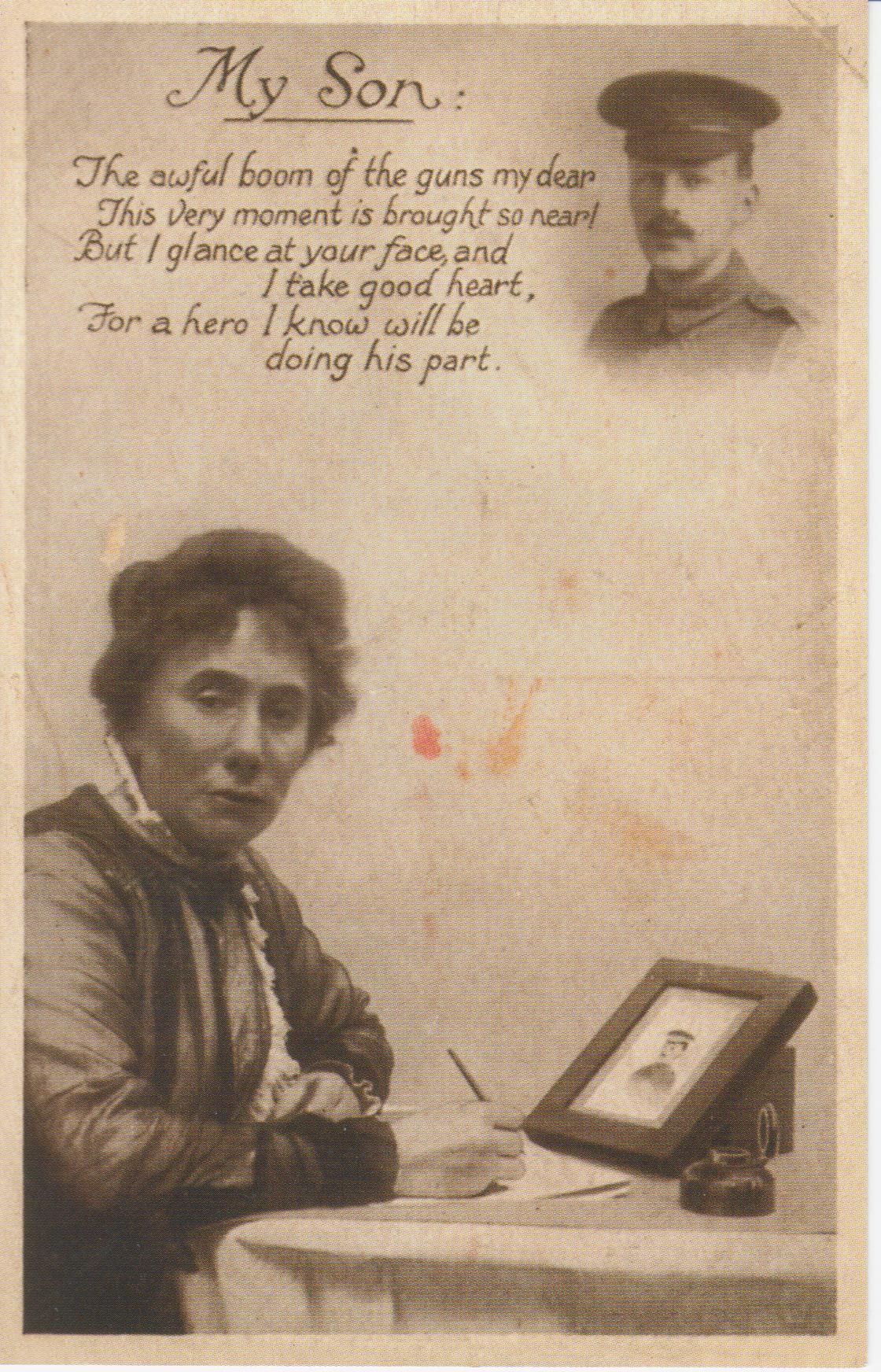 LAIS LLAFUR 17th AUGUST 1918
Ystradgynlais
Residents of the upper part of the Valley are now getting used to seeing aircraft, but they were scarcely prepared on Sunday morning for the visitation of two aero planes. The machines "stunted" for a considerable time above the village at a comparatively low altitude and were watched with keen interest. They presented a beautiful sight as the sun reflected on the planes. On Saturday Lieutenant Hamilton Morgan (Abercrave) flew over from Shrewsbury and alighted near Waunton Farm when hundreds visited the place to see the machine at close quarters.
SOUTH WALES VOICE 18th NOVEMBER 1939
Parcels for Troops
The first films from France are here. They show mud everywhere - men splashing knee deep through muddy water - tents pitched in what is nothing more than a quagmire. Newspaper and radio reports tell of heavy rain and snow. And winter is not yet here!

"Something to keep the cold out" - that is the first thing the men will look for when those welcome parcels arrive from home. A tin of "Ovaltine" will be a real treasure. There is nothing like a cup of "Ovaltine" to warm you up when you are cold and wet. It is assimilated almost instantly, gives new vitality and energy and wards off all danger of a chill.
---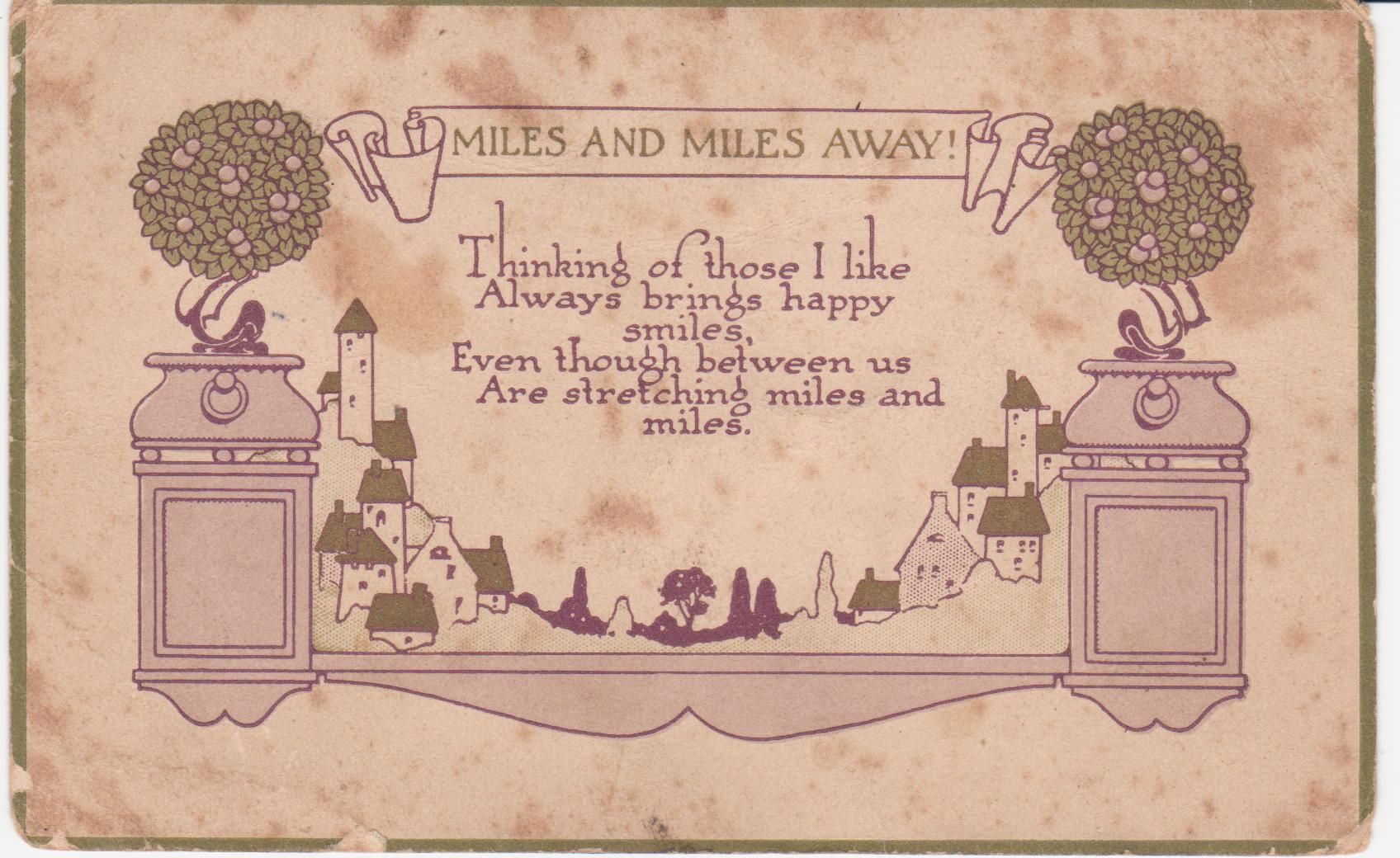 SOUTH WALES VOICE 30th JANUARY 1943
Rhiwfawr Girl's Aid to Russia

Mary Maureen Rees and Ethel Violet Soar, both of Sunny Bank Rhiwfawr and Hannah Enid Edwards, Haulfryn Rhiwfawr, have been busy making articles in aid of the Russian Red Cross Fund. They collected £1 which they sent on to Mrs. Churchill, who wrote them as follows:


"Dear Maureen, Enid and Ethel, thank you very much for your gift of £1 which I have just received. I am most grateful to you for the trouble you have taken to help the brave Russians in their terrible struggle and in the glorious defence of their country.
Your sincere friend,
Clementine S. Churchill"
SOUTH WALES VOICE 3rd JULY 1943
Glanrhyd Boy in Tunis Victory Parade
Private Tom B Davies R A M C son of Mrs. Davies 9 Snow Terrace Glanrhyd Ystradgynlais, was in Montgomery's gallant Eighth Army from El Alamein right through the historic March to Tunis and was selected to be one of the representatives of his unit in the grand victory parade in that city. Thousands or our readers have undoubtedly seen parts of that parade on the screen and can therefore readily believe Tom's letter to his mother describing it as impressive beyond words, with over 500 planes flying over head in mass formation. Accompanying his letter was a copy of the Tunis Telegraph, the first British paper to be published in Tunisia. It is a very modest little sheet - the issue sent was the fifth - but obviously it serves to inform the lads as to what is taking place all around them as well as further a field. Tom's pals must have gathered around him when writing his letter and have written messages on the margin of the 'Telegraph'. Corporal R Elcock says we helped Tom get ready for his parade; he is a son to be proud of. Jocularly R. J. Tay said I stitched up his shorts for him, as they were too long and we wanted him to get his knees brown again. And in the same mood H. Egden said, They made his feet ache at football so they sent him on to the Victory Parade to ache a bit more.
SOUTH WALES VOICE SATURDAY 17th NOVEMBER 1945
Ystalyfera Man's Decorations
Private Noel Evans R.A.M.C., son of Mr. Richard Evans, Millborough Road and the late Mrs. Evans, returned home on leave during the week after serving three years in the Middle East and it is only now that he has disclosed the interesting fact that he was awarded the MILITARY MEDAL for courageous action during the Anzio landing. He was decorated on the field by Field Marshal Alexander.

He served with the R.A. as a gunner when he first joined up and served through out the North African campaign, and was mentioned in dispatches. He was also among the first troops to land on the island of Pantellaria, prior to the assault on Sicily and Italy. We take this opportunity of extending to Noel our heartiest congratulations and wishing him the best of luck in the future.
---
All postcards used to illustrate this article are owned by YEARGroup and their use is purely decorative.