Cemetery Damage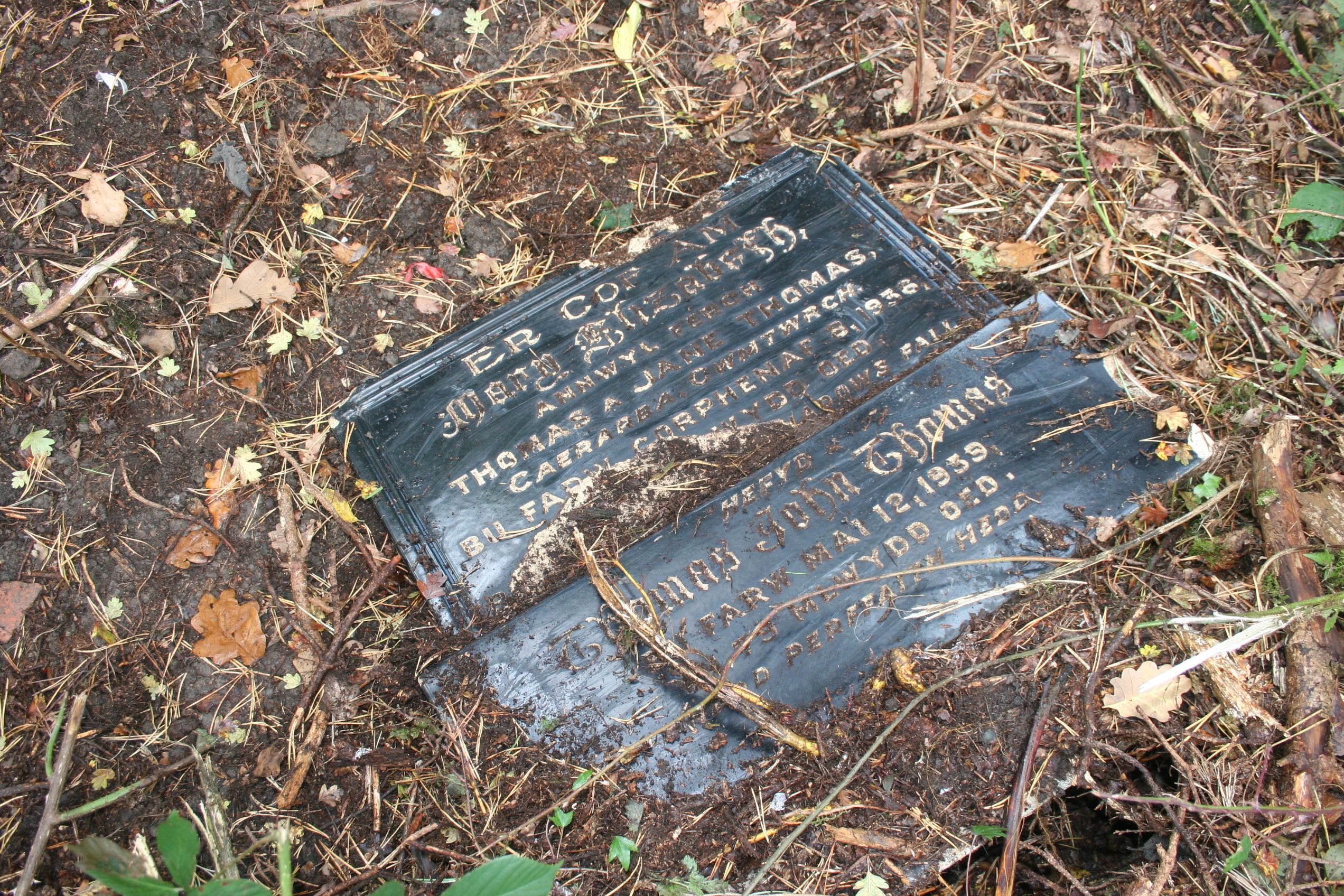 I must have been working in the cemeteries too long because they feel like an extension of my garden and now each time I find another damaged grave it brings a thump to my throat.
---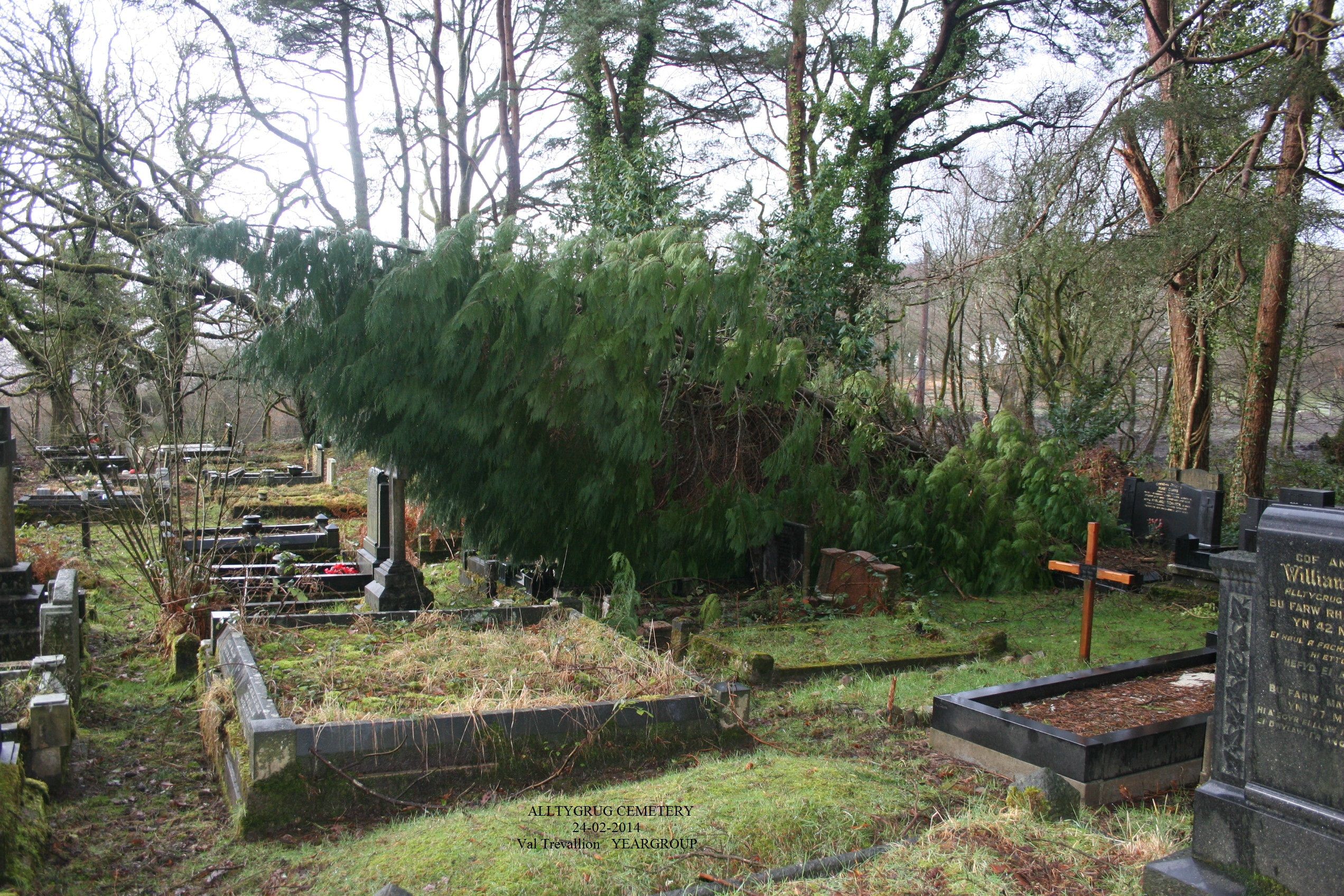 I admit I had given up a few years ago cleaning and tidying a grave site before I took a photograph, mainly because I find today, a note pad, mobile phone, camera and walking stick enough to carry. Previously I would have included a bag of cleaning equipment, secateurs, bottle of water and nibbles, and extra clothing in case I got stuck under a rain cloud because "Mummy" always told me not to hide under trees (Lightning and all that entails).
---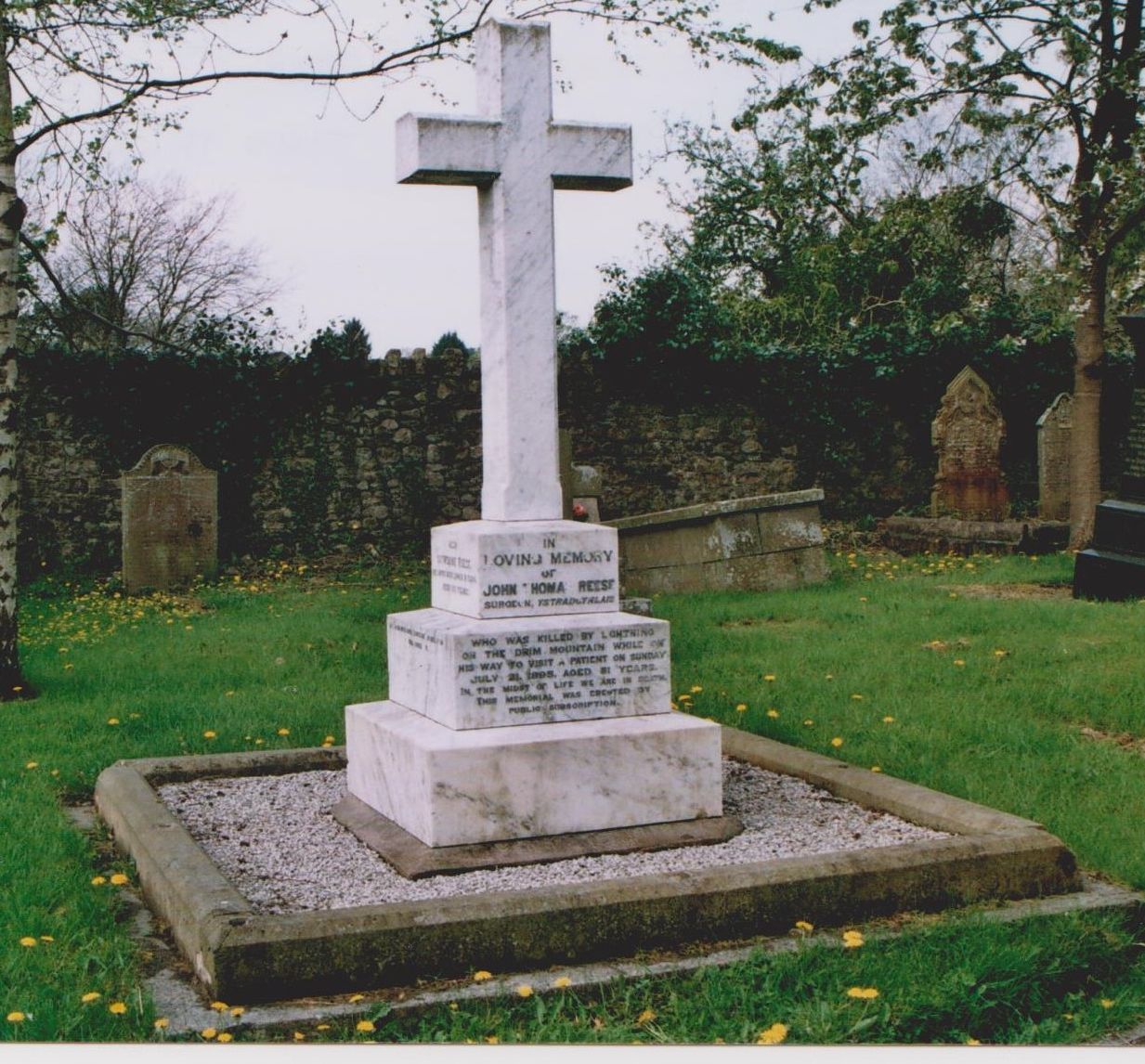 Just to enforce that childhood warning, check out this monumental inscription in St. Cynog's Churchyard:
IN LOVING MEMORY OF
JOHN THOMAS REESE
SURGEON YSTRADGYNLAIS
WHO WAS KILLED BY LIGHTNING
ON THE DRIM MOUNTAIN WHILE ON
HIS WAY TO VISIT A PATIENT ON SUNDAY
JULY 21 1895, AGED 51 YEARS.
In the midst of life we are in death.
THIS MEMORIAL WAS ERECTED BY
PUBLIC SUBSCRIPTION
---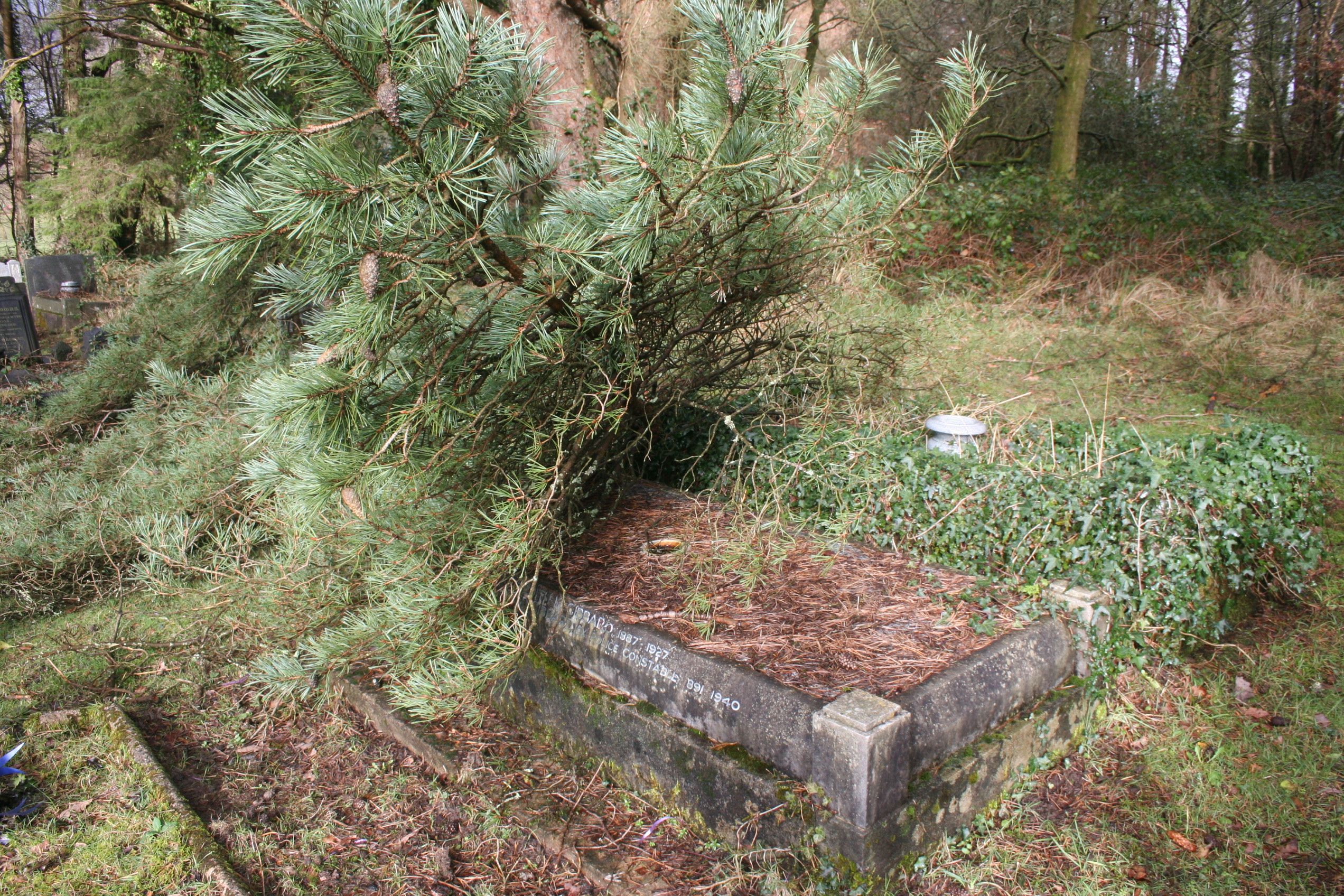 However, it appears that damage is the one thing I shall have to get used to because in many cases when Mother Nature decides to blow up a storm, the trees are not up to the challenge of bending in the wind and many simple crack and topple.
---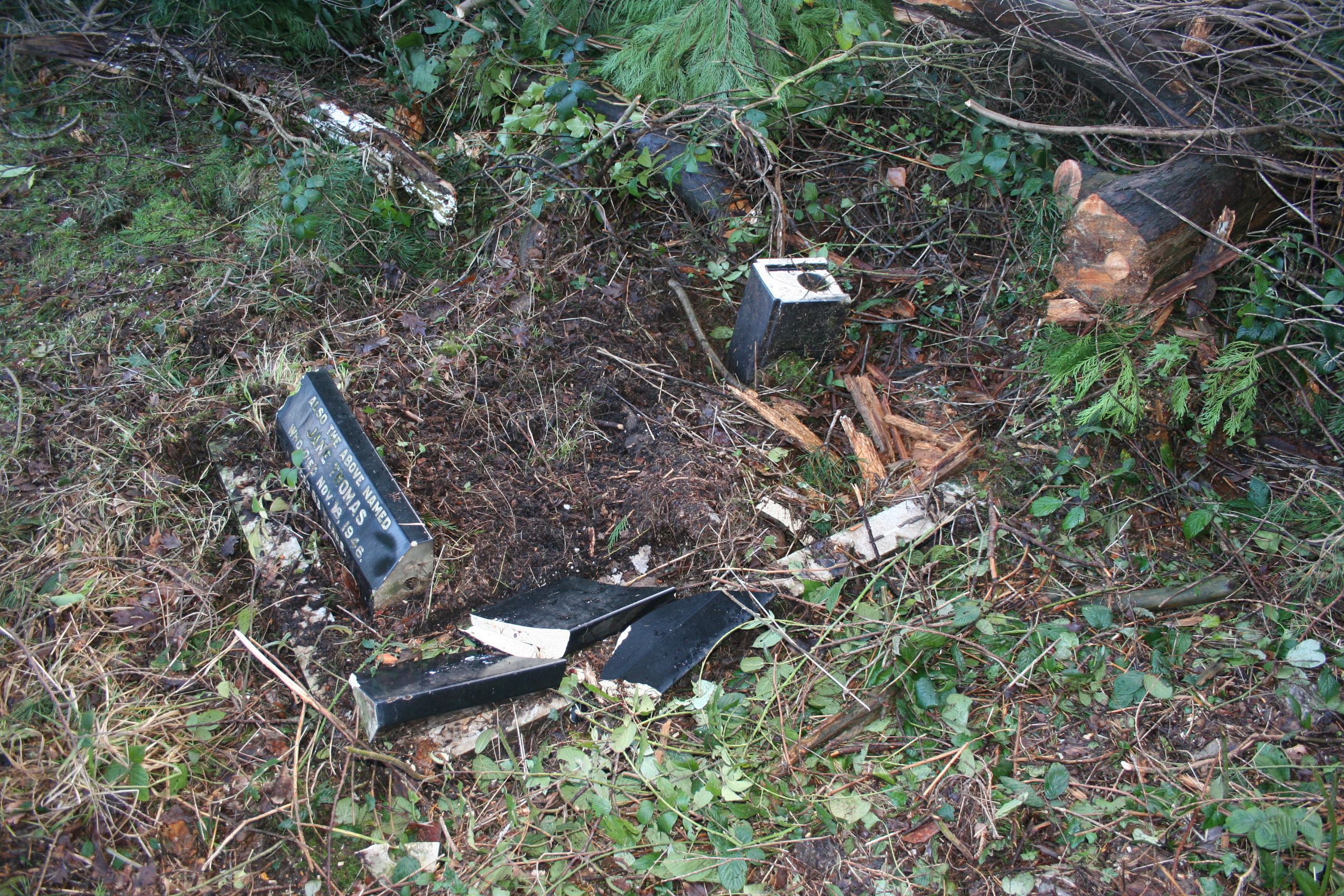 Alltygrug, the burial ground for St. David's Church Ystalyfera, suffered the latest gale (in February of this year) and it not only broke branches off but managed to up root a couple of the fir trees altogether. This time the Church quickly managed to clear the debris and not much of a consolation but when I later revisited, although totally demolished, I was able to record the inscription of the first headstone in that plot, as the heavy foliage previously covering it had been removed as well in the clearance.
---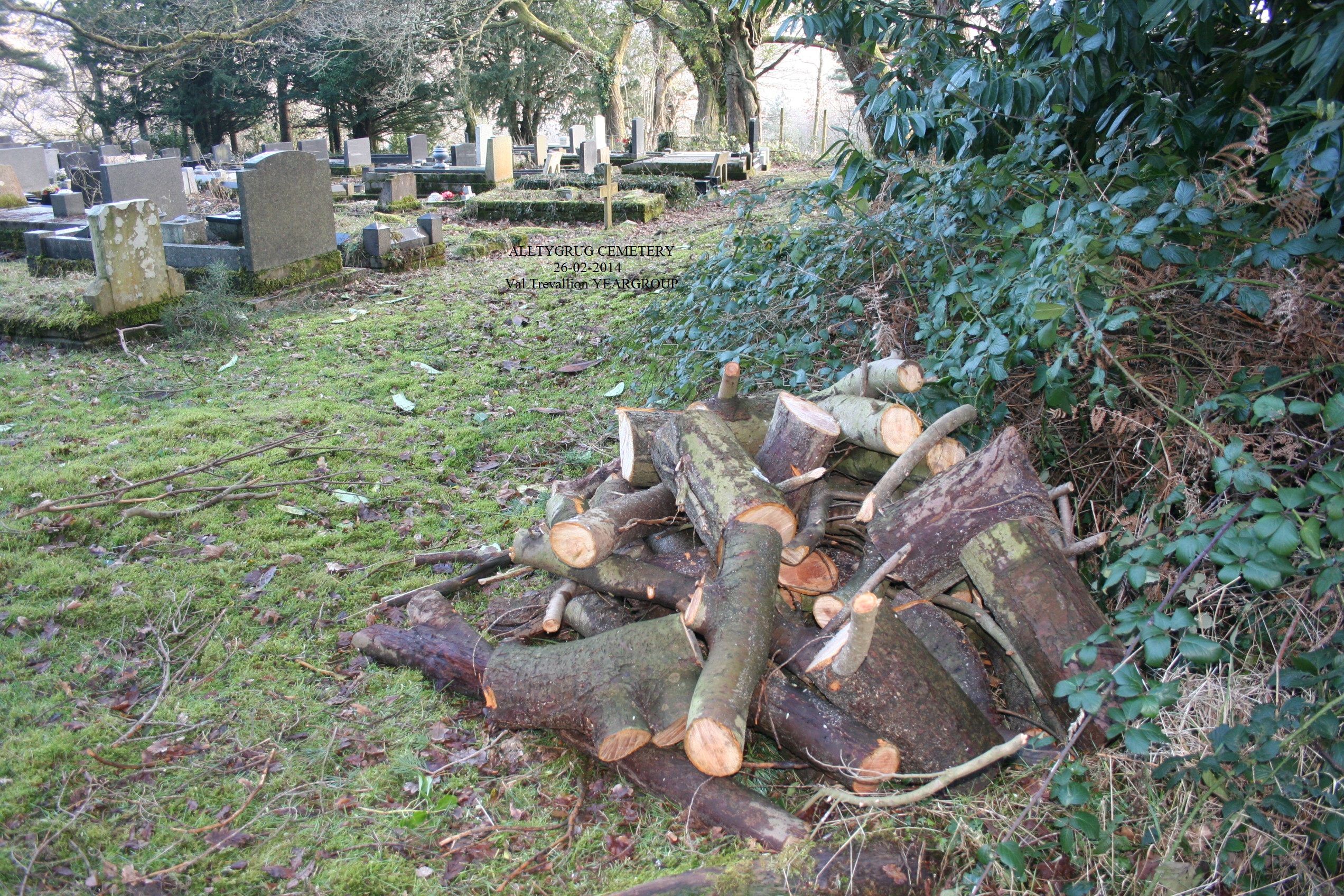 Plot X which suffered the most damage, is up in the far corner on the left as you enter the main gate although as I said other branches came down over Plots J and H.
I'll be waiting and hoping that this winter spares us a repeat performance.