Vicars of Ystalyfera
Until 1903 Ystalyfera was part of the Parish of Llanguicke and was administered by Assistant Curates. With the construction of Saint David's Church in 1890-1891, Ystalyfera now had two Church of England churches, but remained part of the Parish of Llanguick. In 1903, Ystalyfera became a parish in its own right, with one vicar covering both Saint David's and Holy Trinity. It was decided that services at Saint David's would be in English, and those in Holy Trinity in Welsh only. After 1914, the living of Ystalyfera also included the mission church of Saint James in Godre'rgraig, which had been constructed at a cost of £615 and 12 shillings.
On 30th June 1903 the London Gazette declared Ystalyfera to be a separate parish and on 31st of October the Rev William James Davies, then a curate under Llanguick in Ystalyfera was instituted and inducted as its first vicar by the Lord Bishop of St David's, after a ceremony in Clydach consecrating the new cemetery of St John's.
Below, is a list of the Vicars of Holy Trinity Church and Ystalyfera in general:
Term

Full Name

1903-1912 - W.J. Davies
1912-1929 - Secundus Jones
1929-1933 - D. Jones Arter
1933-1953 - J.G. Hughes
1954-1963 - T.W. Davies
1963-1985 - A.G. Lewis
1985-1987 - DHE Mosford
1987-XXXX - LTG Evans

Rev William James Davies MA 1903-1912
Rev James Secundus Jones 1912-1929
Rev Canon David Jones Arter MA 1929-1933
Rev Jenkin George Hughes 1933-1954
Rev Thomas William Gregory Davies BA 1954-1963
Rev Canon Arthur Griffith Lewis 1963-1985
Rev Denzil Huw Erasmus Mosford AKC 1985-1987
Rev Lewys Thomas Gareth Evans 1987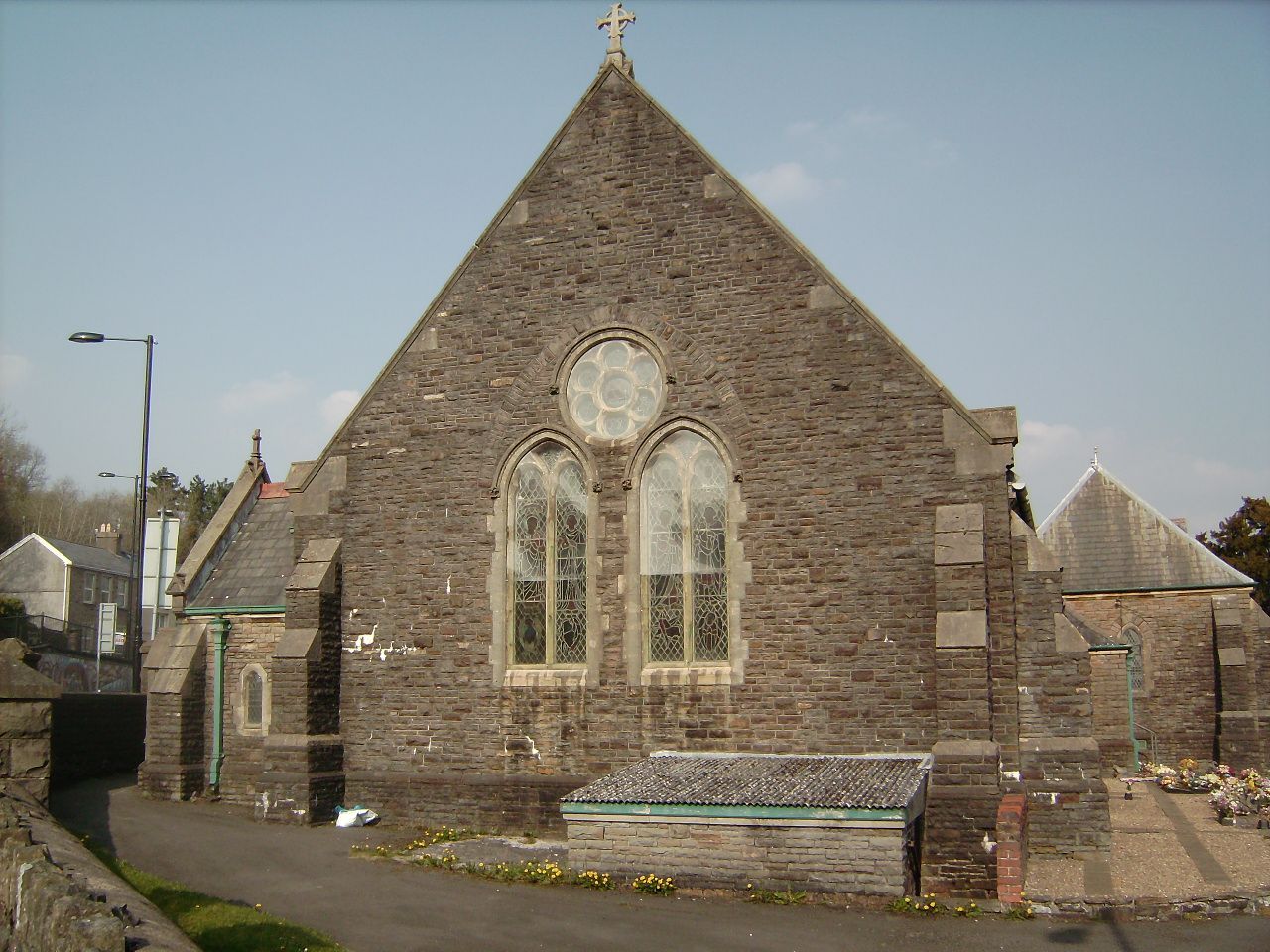 Saint David's Church, Ystalyfera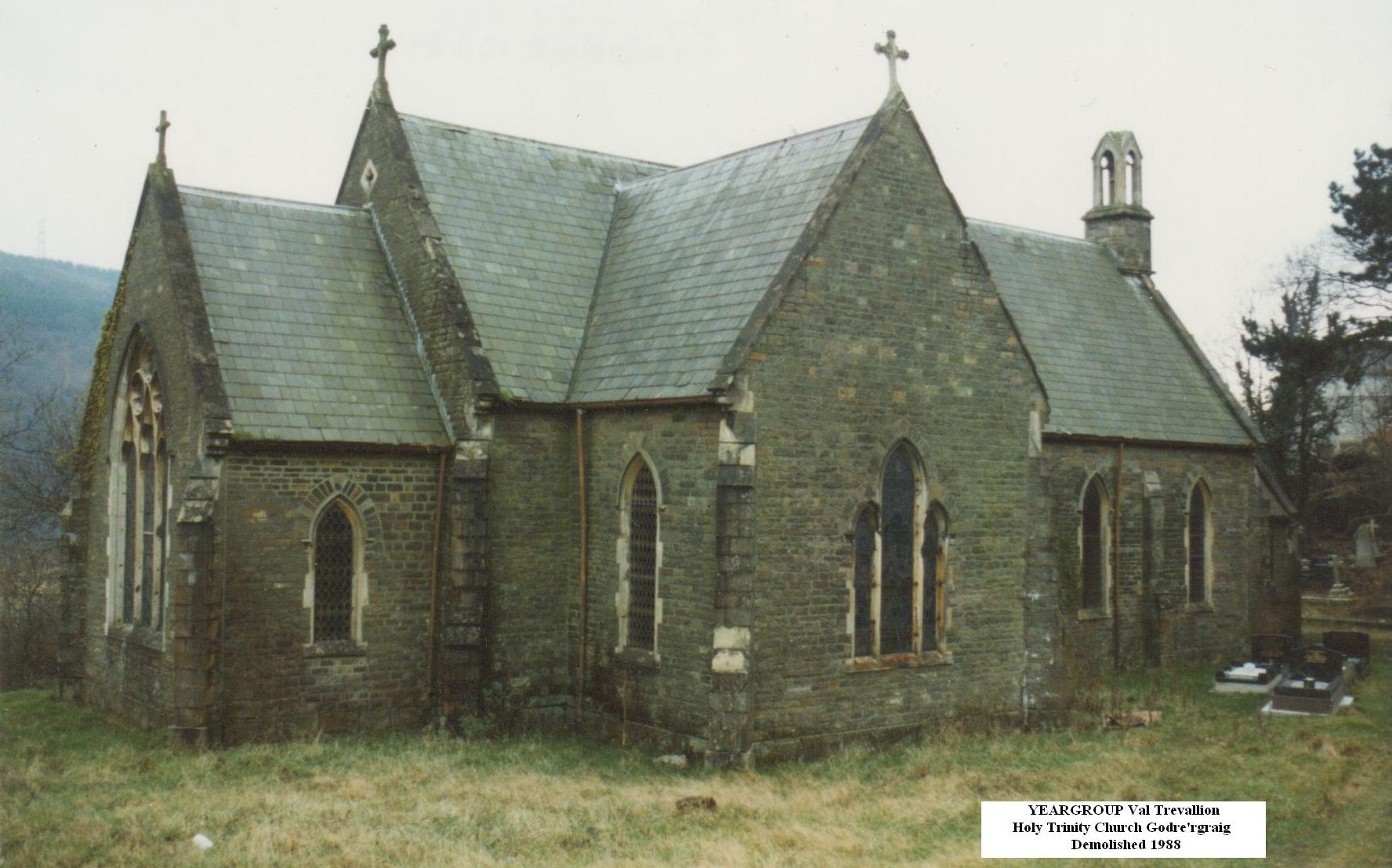 Holy Trinity Church, Ystalyfera