History and Heritage
Ystalyfera and District
Ystalyfera - South Wales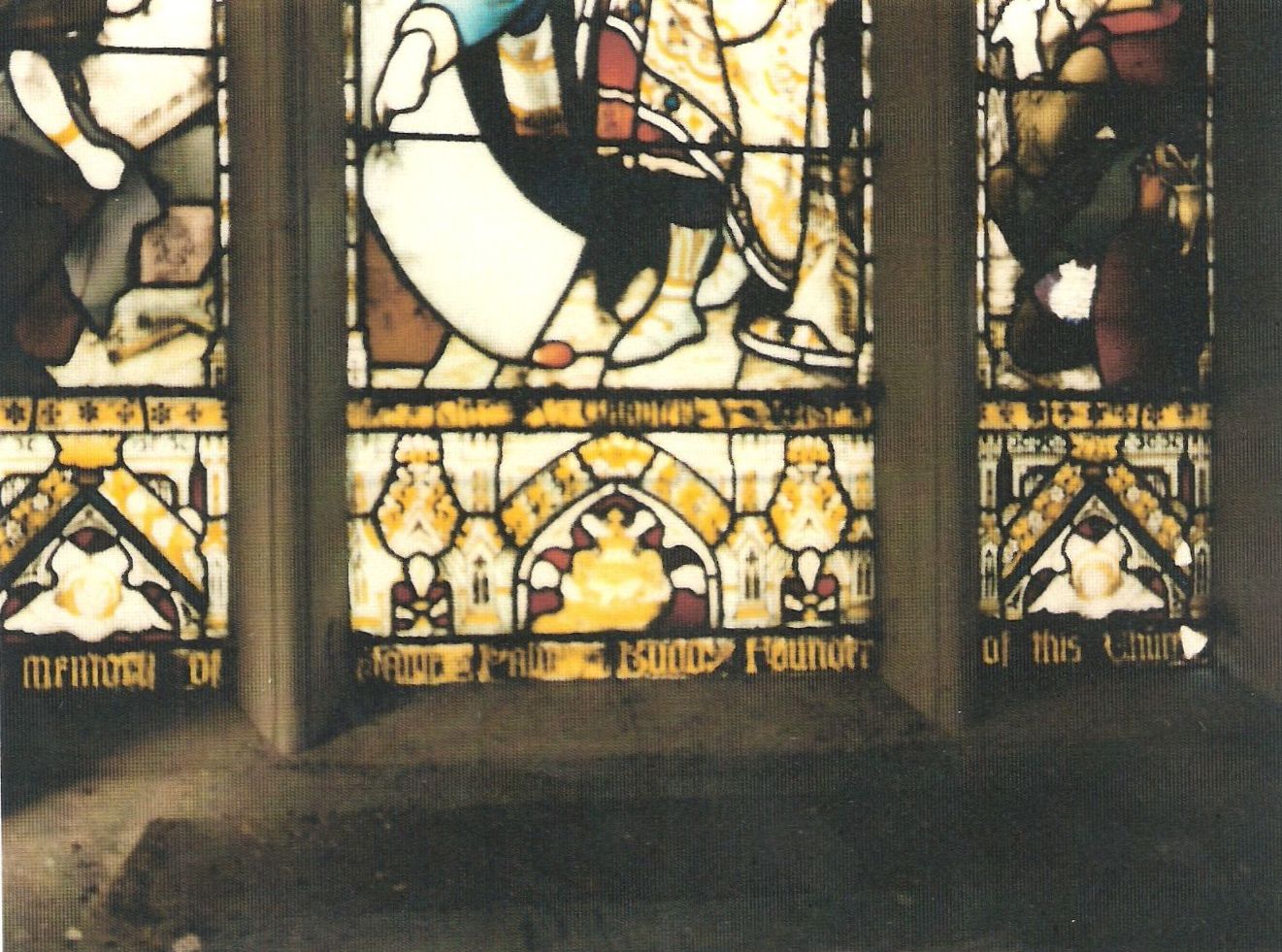 The Interior of Holy Trinity Church
The Cambrian's article on the expansion of Holy Trinity Church in 1862 contained the following information about the interior:-
The addition of a north and south transept and an enlarged chancel, meant that Holy Trinity had been converted into a cruciform building, ornamented with a splendid east window of coloured glass. This window as well as the window at the end of each transept, and four side windows all of coloured glass, were the gift of Mrs. Palmer Budd, who, with the assistance of some young lady friends, designed and executed this beautiful work by the new process of DIAPHANIE.

The floor of the chancel was covered with encaustic tiles of an appropriate ecclesiastical design: on the altar cloth, which is of crimson cloth, is embroidered a simple cross, in very pure taste, the super frontal being ornamented with the fleur de lis- this we understand, is the work of Miss Annie Lancaster, a cousin of Mrs. Palmer Budd. The hanging over the pulpit is the gift of Miss Rawson, a sister of Mrs. Budd and is also beautifully worked with symbols of the Holy Trinity, to whom the church has been dedicated.

---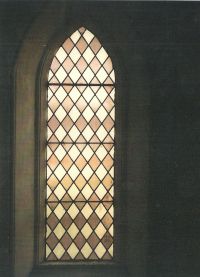 Diaphanie is defined as 'the art of imitating stained glass with translucent paper' and looking at the style of the windows, one can see how the design process moved from diaphanie to the finished product.

The window to the right was one of those built during the expansion, whereas the memorial windows (below) were erected after the deaths of first Mrs, then later Mr Budd.

Encaustic tiles are inlaid with different coloured tiles before being glazed, and were so named by the Victorians because the effect looked similar to enamelling.
View window full-sized
---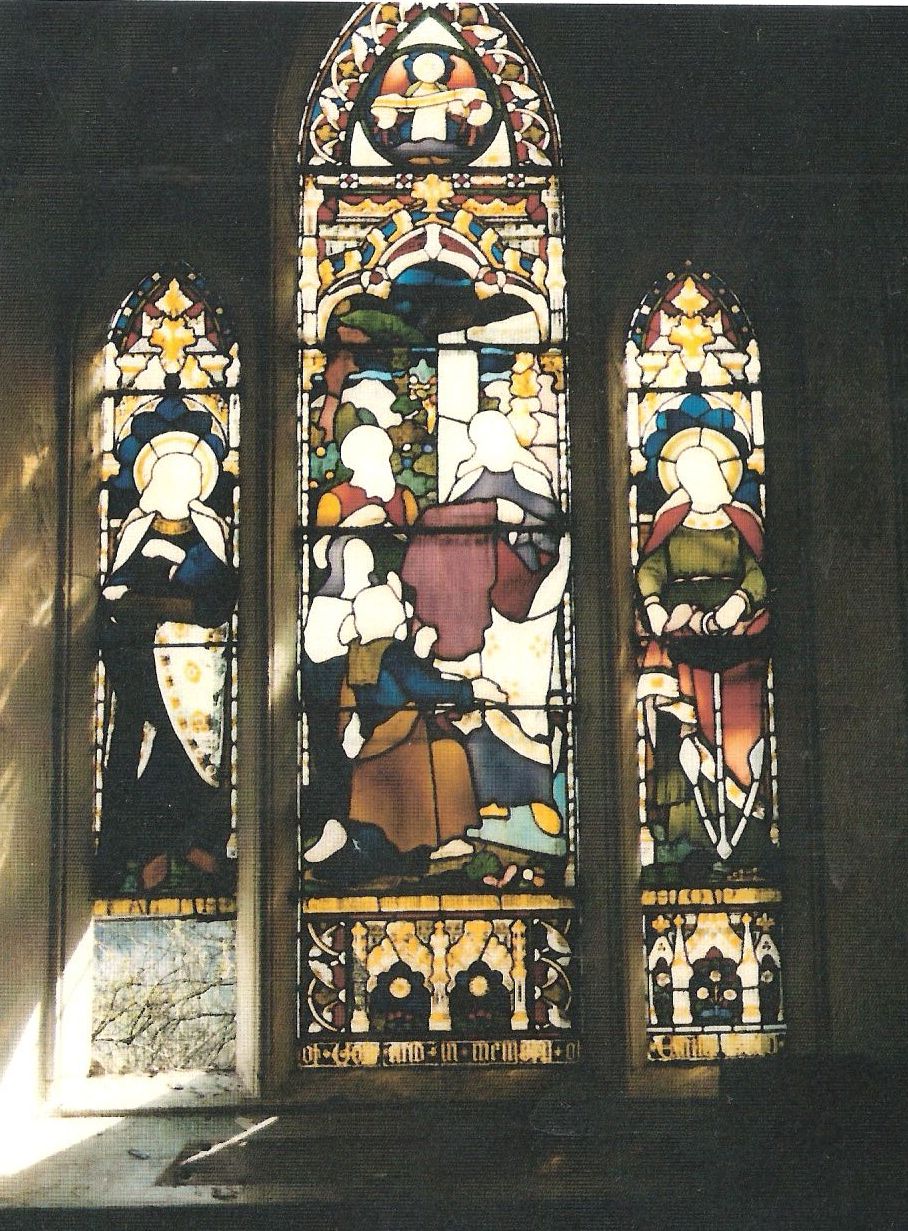 The window to the left was erected by the congregation after the death of Emily Budd in 1880:
This window is erected by the sorrowing inhabitants of Ystalyfera and its neighbourhood in affectionate remembrance and to perpetuate the memory of Emily Budd, the beloved wife of James Palmer Budd Esq. of Ynysydarren who died May 14th 1880.
View Full-sized
---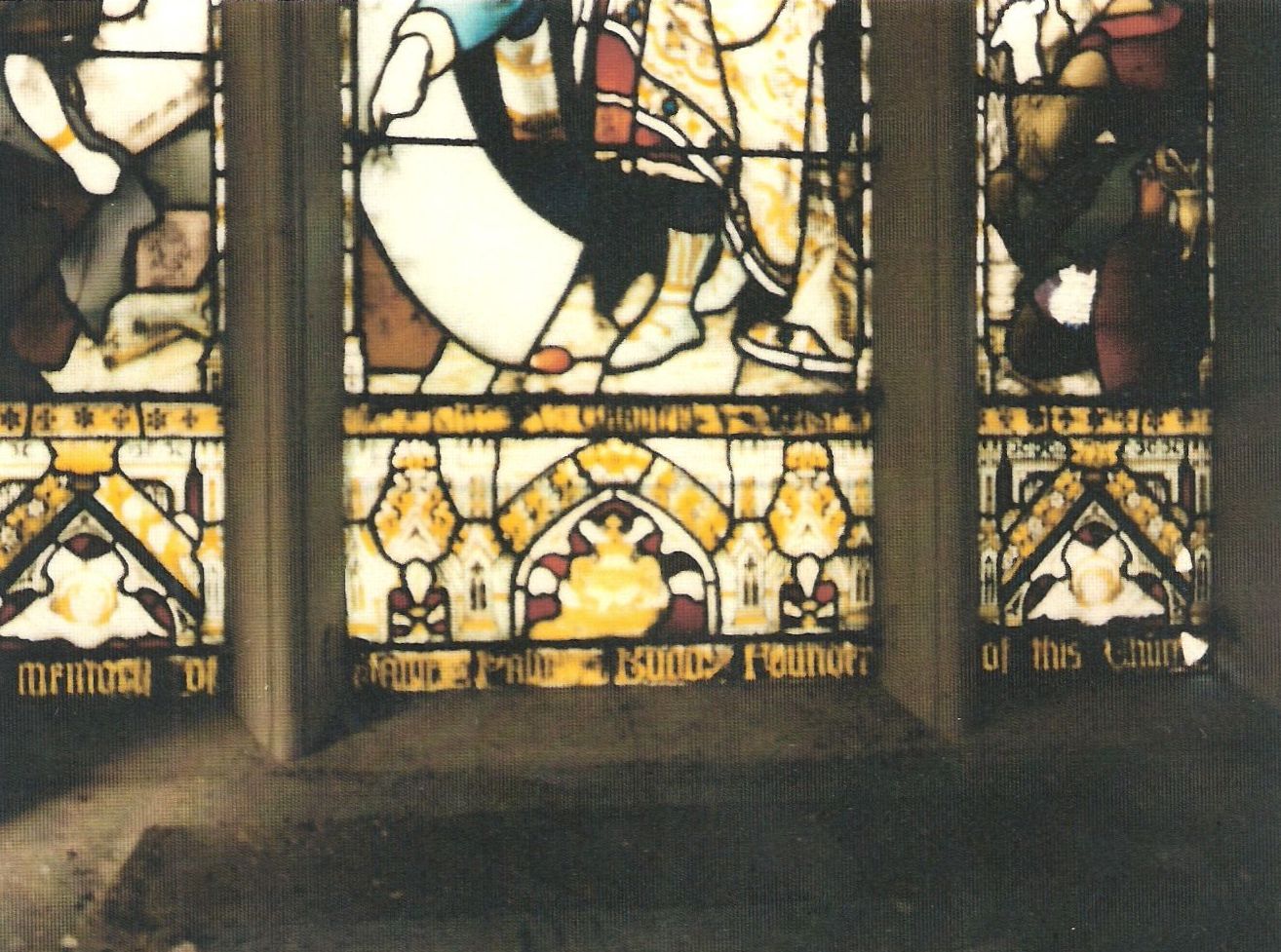 Upon the death of James Palmer Budd in 1883, a memorial window was erected to his memory, also, naming him as the Founder of Holy Trinity. To the right is the lower part of this window, with the dedication along the bottom of the glass panes.
View Full-sized
---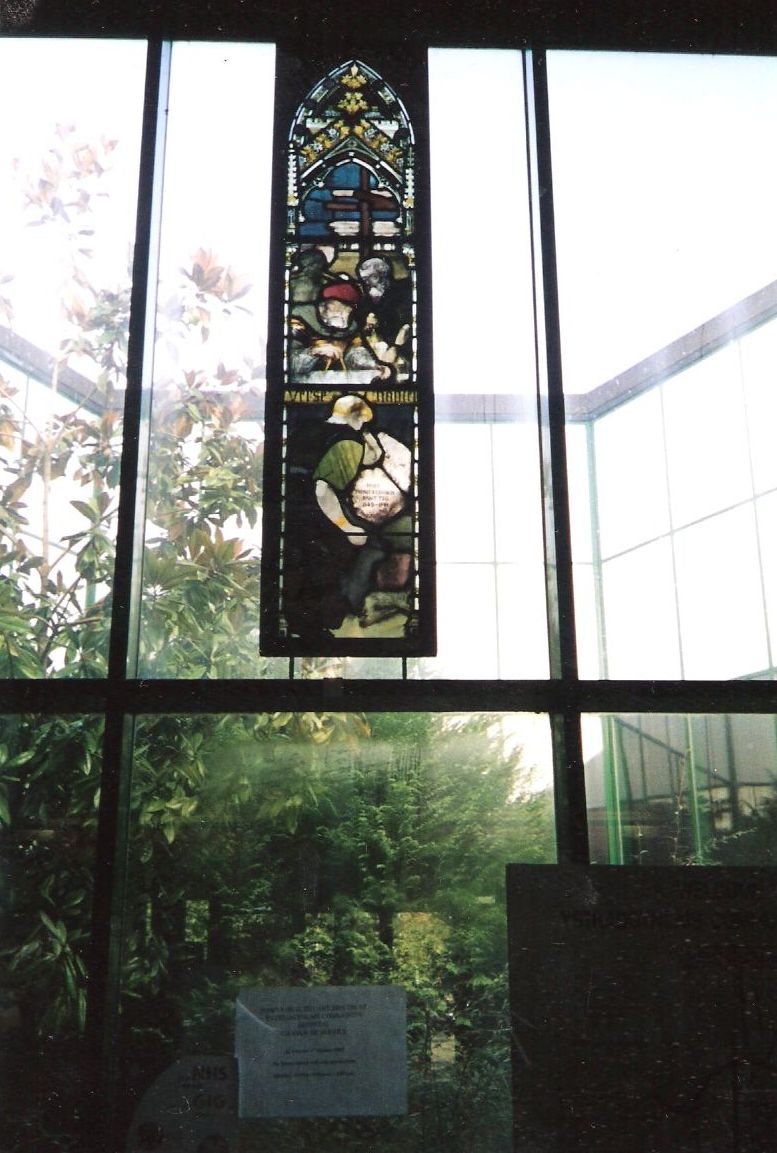 One pane of glass from the memorial window to James Palmer Budd was saved and is now housed at Ystradgynlais Community Hospital. Click on the photograph to see a close-up of the pane of glass (only). As can be seen above, this panel was previously the left-hand one in the commemorative window.
View Full-sized
---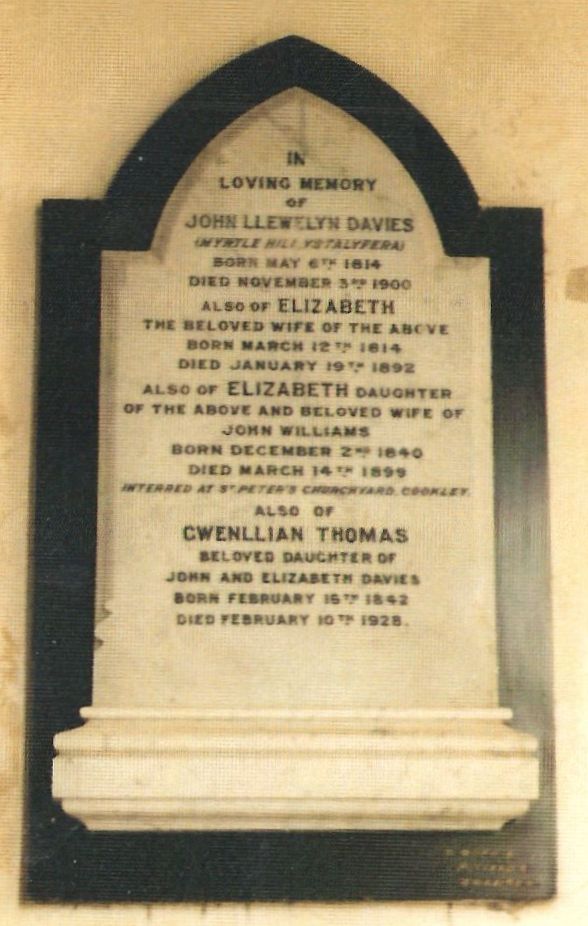 Upon the wall of Holy Trinity Church, Ystalyfera was a plaque dedicated to the memory of John Llewelyn Davies as well as his wife and daughters.
View Full-sized