History and Heritage
Ystalyfera and District
Ystalyfera - South Wales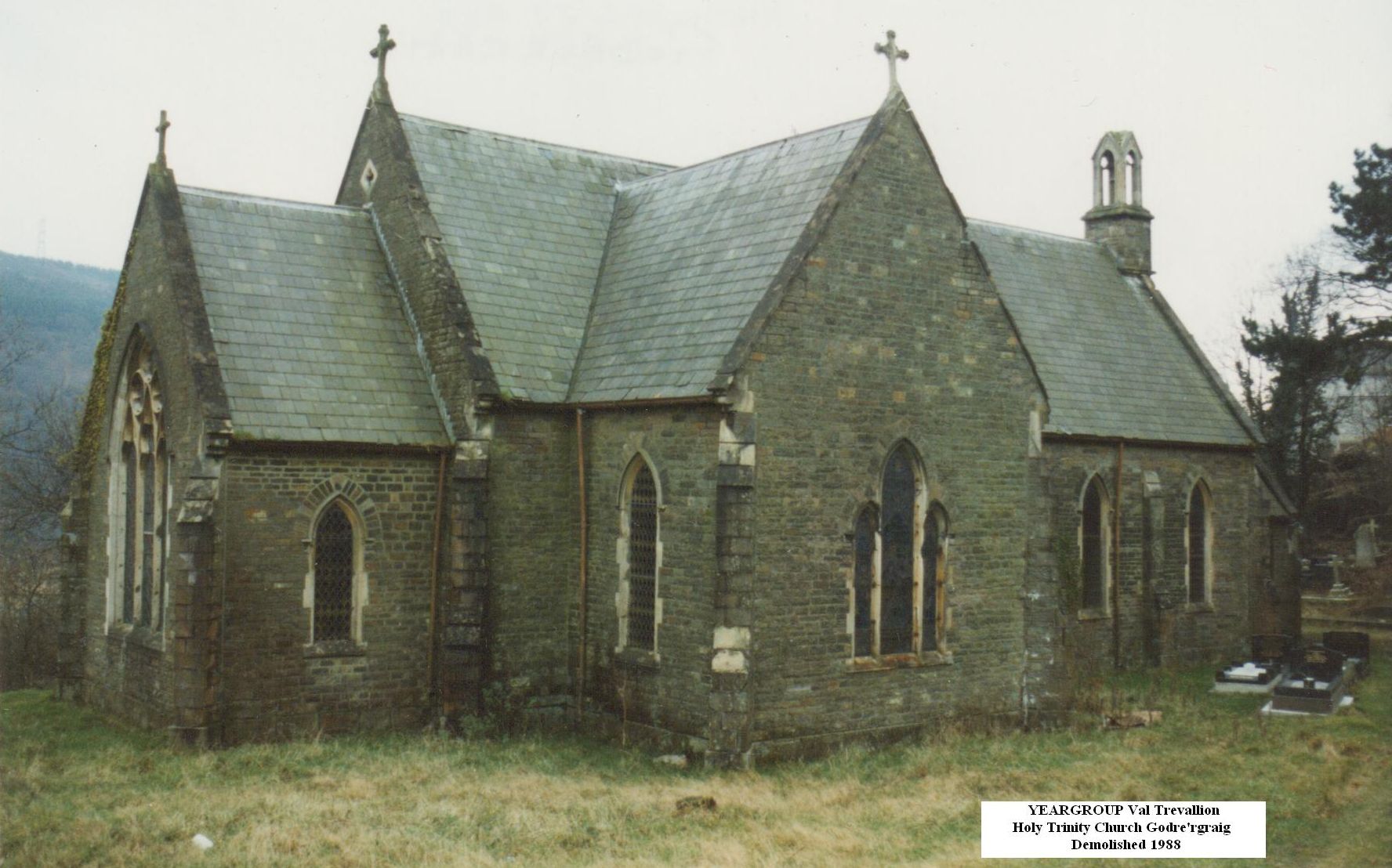 The Graveyard of Holy Trinity Church
The cemetery at Holy Trinity can now be accessed either by coming via the the high road through Ystalyfera and Pantteg or by coming directly off the A4067 between Godrergraig and Ystalyfera. Each of the photographs below opens full-sized when clicked on.
---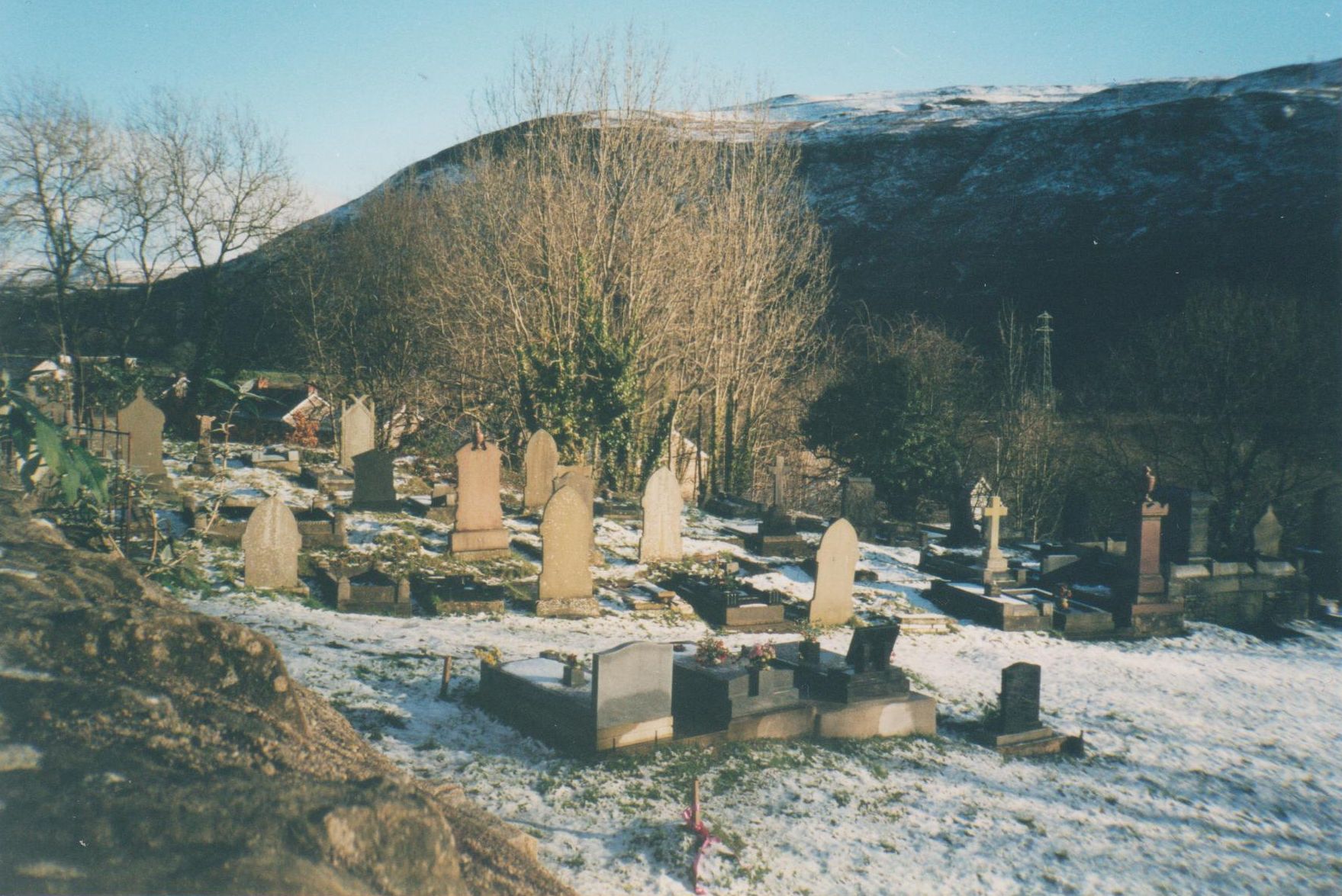 A general view of Holy Trinity graveyard in the snow. It should be noted that the lower part of the cemetery is overgrown and can be dangerous. Caution should be taken, and if looking for a particular grave a pair of secateurs might be useful!
View Full-sized
---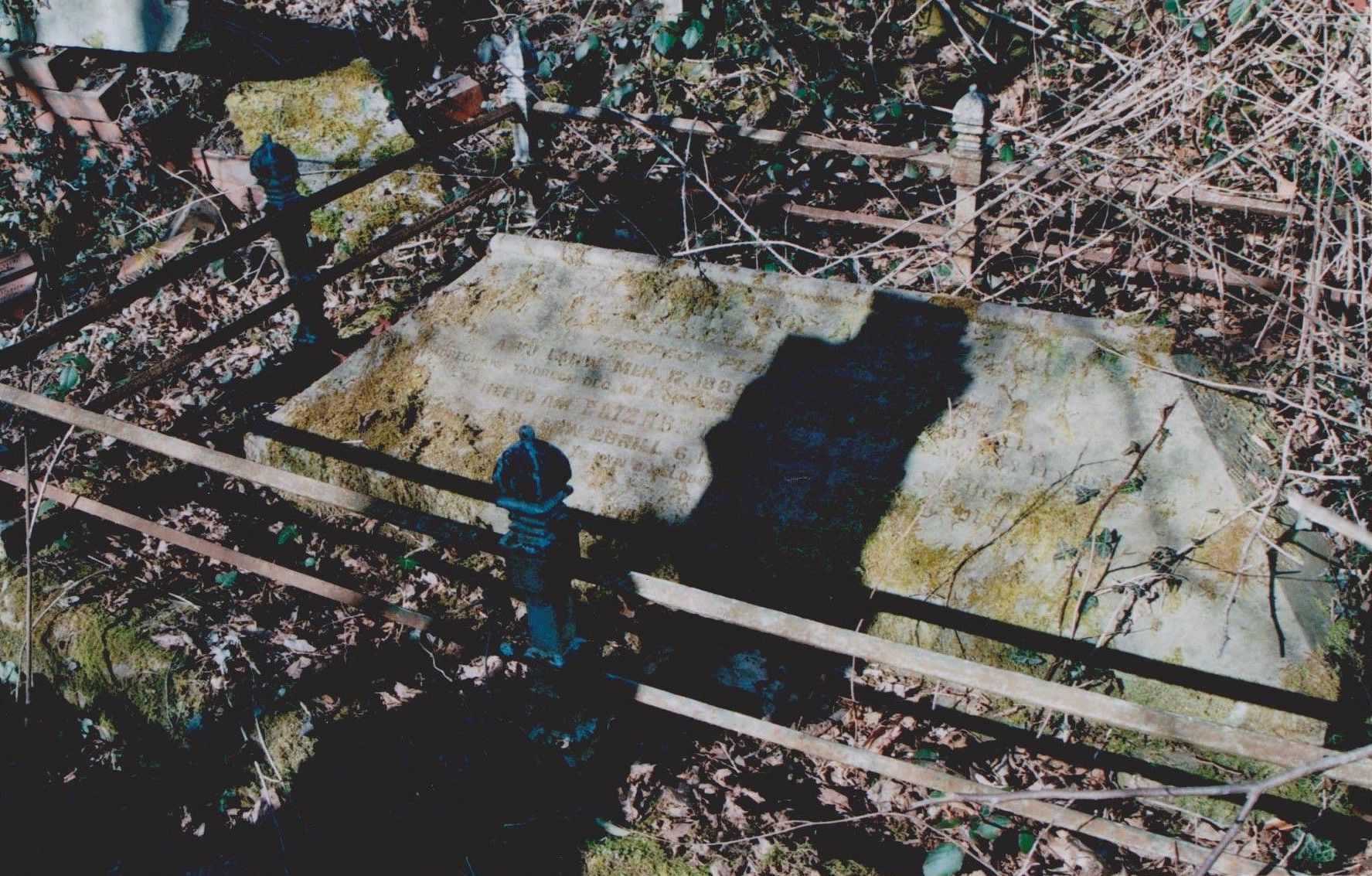 The grave of Elizabeth and William Rees in Holy Trinity churchyard. They were among the founders of Wern Chapel, Ystalyfera, of which William was the first secretary of that church. William died in 1888 but Elizabeth lived until 1915. Her reminscences about Wern Chapel were later covered in the Llais.
View Full-sized
---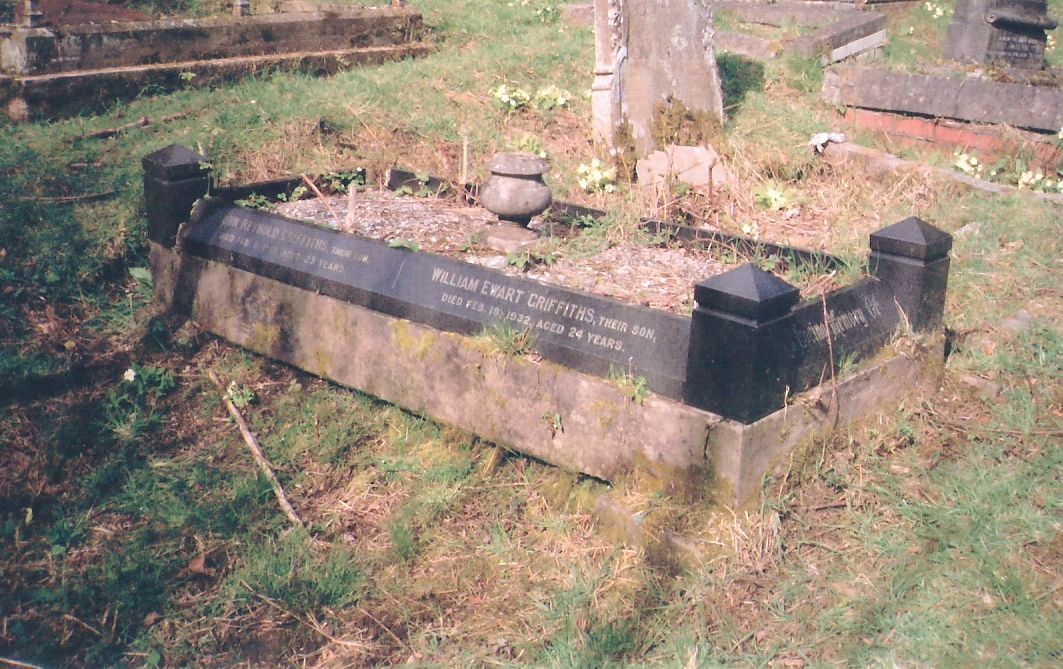 John Reynold Griffiths' grave is one of the fully-fledged war graves that are located within Holy Trinity graveyard. He served in the First World War and was a member of the R.A.F. when he died in London from the influenza that was sweeping the country in early 1919.
View Full-sized
---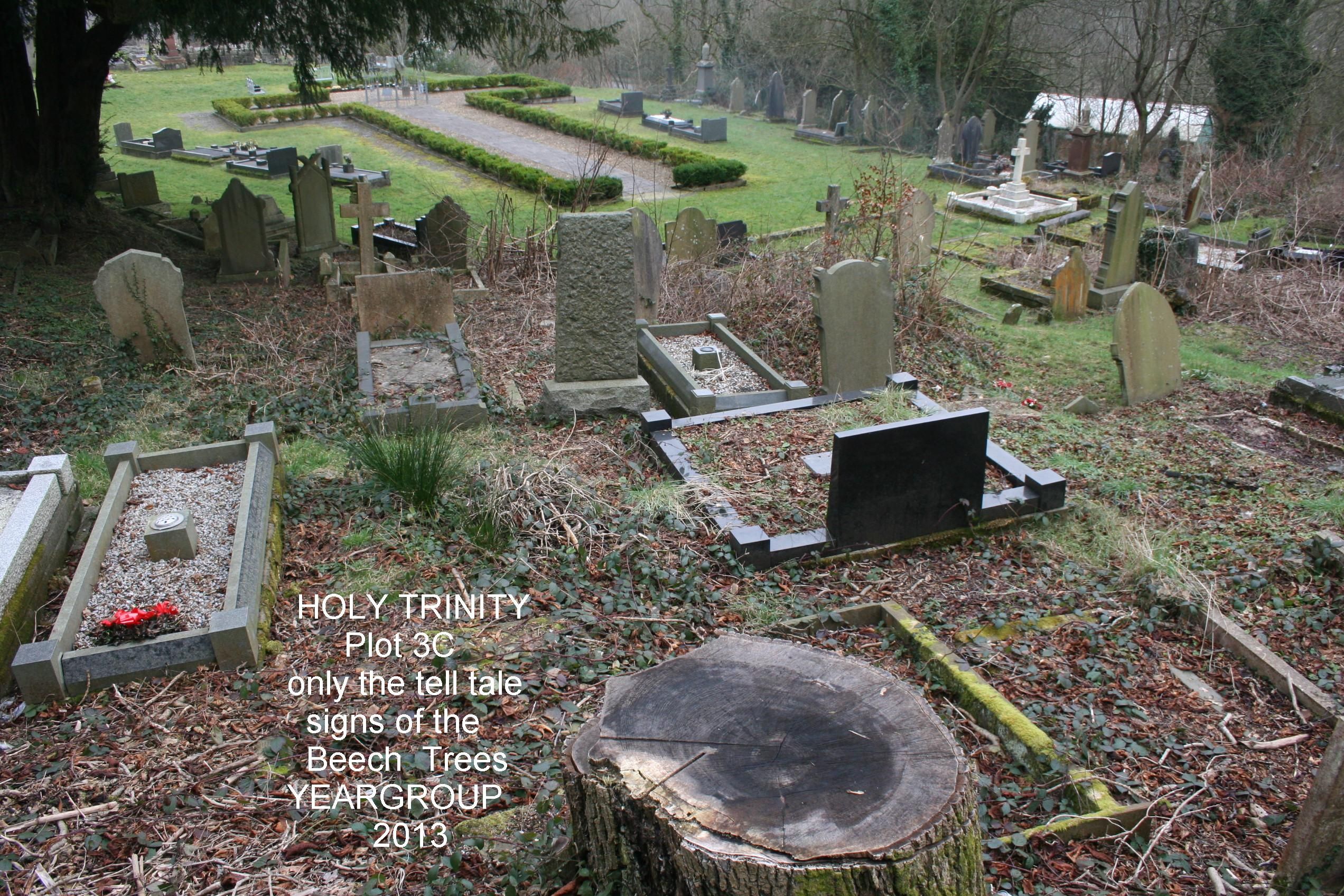 This view of Holy Trinity graveyard was taken in the last few years. In the foreground is the stump of one of the lost beech trees, downed in one of the major storms of recent decades.
View Full-sized
---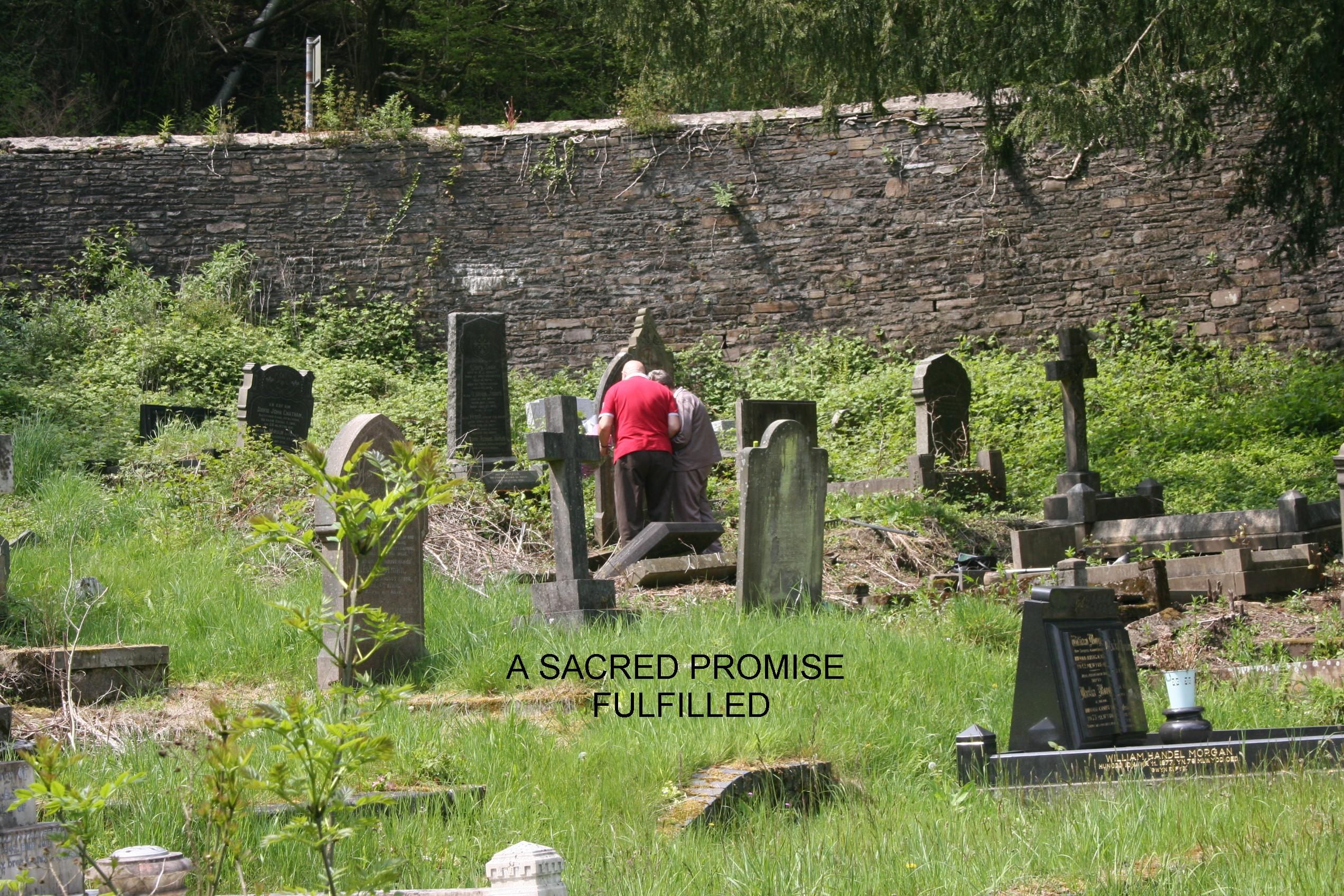 This photo of Holy Trinity graveyard is used to illustrate our article A Sacred Promise - A young girl dies on holiday in the 1940s and is buried with a family member in Holy Trinity. Three quarters of a century later her sister seeks to live up to a promise to their mother, and lay some flowers on the grave but by now nobody knows where the grave is. She contacts YEARGroup for help...
View Full-sized