History and Heritage
Ystalyfera and District
Ystalyfera - South Wales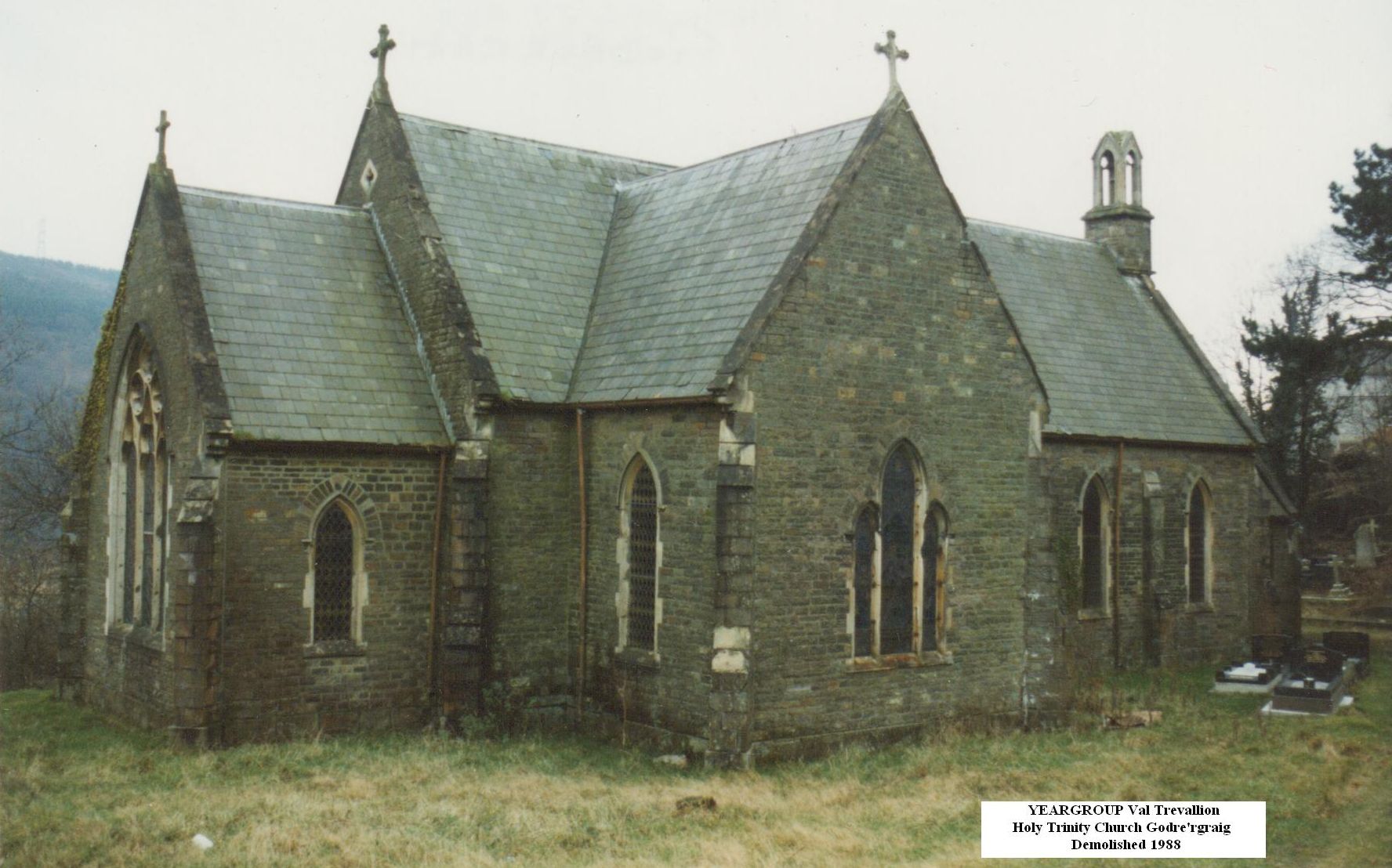 Wargraves of Holy Trinity Church
Below is an index of all the wargraves and remembrance graves within Holy Trinity Cemetery, Ystalyfera. Listed with each grave are its location (& reference if known), its inscription, and a photograph.

Clicking on the name of each individual will take you to their memorial page listing service history and family details, where known. Whilst most of these will be on the Ystalyfera War Memorial, some individuals named amongst the fallen are on the Ystradgynlais War Memorial, or others in the lower Swansea Valley.
First World War

Fallen Servicemen
buried or remembered in Holy Trinity Cemetery

Thomas Boyd
Died March 1918 in Ystalyfera
Grave
Located
Inscription:-


David Cox
Died 24th February 1918 in France
Remembrance Grave
Located at unknown location
Inscription:-
Killed in Action Feb. 24th 1918. Buried at Fampoux Arras Let their perpetual light shine upon him

Albert Jones
Died 23rd March 1917 at sea, in the English Channel
Grave
Located
Inscription:-


Hefyd ALBERT mab yr uchod
yr hwn a collodd ei fywyd
yn y rhyfel mawrth 23, 1917
yn 21 mlwydd oed

John Walker Keen
Died December 1917 in Ystalyfera
Grave
Located at
Inscription:-


Thomas Robert Martin
Died 29th September 1918 at the Military Hospital, Farnham
Grave
Located at North of Church, near northwest boundary. Plot 1 Grave 23
Inscription:-
What is your life
It is even a vapour.
Holy Trinity Church no longer exists, but the cemetery is located in Ystalyfera, near Panteg, and is accessible either by coming via the high road through the village, or coming off the by-pass (A 4067) up towards Panteg.
NOTE - As of January 2013, the site is ONLY accessible by coming directly off the A4067 between Ystalyfera and Godrergraig, as due to a landslip the road through Panteg is closed.
Holy Trinity also holds the family graves for parents and/or siblings of some of the Ystalyfera war dead. These include the family grave of John Sidney Edwards, which includes a memorial inscription to him, and for Charles Ambridge, the brother of Benjamin Ambridge.