Arthur Ivor Davies
Headmaster of Godre'rgraig School
Formerly a teacher employed at the Velindre Council School Mr Davies came to Godre'rgraig as the headmaster from 1909 until 1915 but a description of this gentleman did not come from the pupils of Godre'rgraig. After leaving Godre'rgraig his next appointment was that of headmaster at the Oystermouth Council Schools and it is from a memory posted on line that I was able to obtain a description:

Ref: "Going to school in Edwardian Mumbles by Carol Powell"
"The headmaster was Arthur Ivor Davies, a serious, pleasant looking man with an air of quiet authority and I am convinced that he had only one suit. He was always dressed in a well-cut gabardine three piece, of an indefinable colour - a sort of grey with the slightest hint of fawn, all of which was topped by a grey Homburg hat. He was immaculate from the well-groomed thick grey hair down to his highly polished shoes and even his pince-nez gleamed (giving off sparks when he was angry). He stood about five and a half foot and yet gave the impression of being nine foot tall (I believe Napoleon had a similar gift). He was a very capable, fair disciplinarian who ran a tight efficient ship and seemed to know everything that was going on everywhere, all the time. Frankly, as a little boy I was terrified of him, but as I progressed through the school, I grew to like him and certainly respect him. This then was the man at the helm, a devout Christian, proud of his school and dedicated to the well being of his pupils. I believe, over the years, that Oystermouth School has enjoyed immense good fortune in the calibre of its Head teachers, its present incumbent being no exception."

After occupying the position of headmaster at Godre'rgraig for 6 years, Mr Arthur Ivor Davies applied for the vacancy of head master at the Oystermouth Council School and in February 1915 at a meeting in Cardiff of the Glamorgan Education Committee there were 3 applicants in the short list for this position. The voting resulted in Mr Davies being appointed and he took over from Mr Luke John Bessant, in May.
The inhabitants of Godre'rgraig arranged a leaving party, which was held in the central hall of the school. Rev Ellis Parry presided over the meeting and referred to the respect in which Mr Davies was held. He, Mr Davies, had made innumerable friends by his courtesy, geniality and charitable disposition. Councillor Joseph Thomas, secretary of the committee, then presented Mr Davies with a marble clock and vases on behalf of the inhabitants and he referred to the invaluable help rendered by the recipient at all times towards any movement for the welfare of the community.
After Mr John Griffith Jones, chairman of the committee, had made a speech there followed a chorus by the Upper Classes of the school. Miss Jenny Griffiths sang in a charming manner, while Mr Gunstone Jones recited "Uncle Podger bangs a picture" in his own inimitable style. Mr Jenkin Rees rendered "Friend" and Mr D T Rees gave "The Bohemian Girl" on the violin. Master Philip Davies sang to "Rhyfelgyrch Cadben Morgan" some very appropriate verses by "Alfa". Miss Esther Ann Joshua delighted the audience by her rendering of "Dear Heart", while the school children sang two more choruses - one in French.
Mr Davies was then presented with a magnificent Jacobean oak bureau and book case by the chairman on behalf of the people of Godre'rgraig.
Mr William Morgan treasurer gave a speech, the bard then had a "turn" and "Wil Hopcyn" and Joseph Thomas amused the audience with their witticisms in verse - one favourite witticism was that (at present) there is no Mrs Davies to look after the gifts.
The Rev Ben Davies gave a most enjoyable address - weighty and interesting, and was followed by Mr W D Clee, who testified to the popularity and real worth of Mr Davies in school as a teacher, headmaster and also as a true friend to the staff and scholars.
The Rev Griffith Jones followed with a vey humorous speech. He said that some masters are remembered only for the stick they used: Mr Davies however, was not one of these. Miss Carrie Jones and Mr W D Clee ARCO accompanied at the piano. The proceedings finished up with "Hen Wlad fy Nhadau.

On Thursday, the following evening, Mr Davies was the guest of a staff (past and present) social, also held at the school when he was the recipient of further gifts.

With his impending departure the task of finding a replacement had already started and although the vacancy had not yet been advertised in February 1915, very many applications had been received for the post of Godre'rgraig headmastership, and included in the candidates were several well known valley teachers.
The Labour Voice newspaper of 6th March 1915 records the celebration of Saint David's Day 1915, towards the end of Arthur Ivor Davies' tenure as headmaster of Godre'rgraig School:-
Godre'rgraig Mixed School was in no way backward in the celebrating of St David's Day. On Monday morning the children assembled in the Hall under the headmaster Mr Arthur Ivor Davies, whilst Mr W D Clee RDCO had charge of the musical part of the program and the whole of the program was thoroughly enjoyed. Mr Clee also gave a brief account of the life of St David.
Nearly all of the children wore leeks. Very few daffodils were to be seen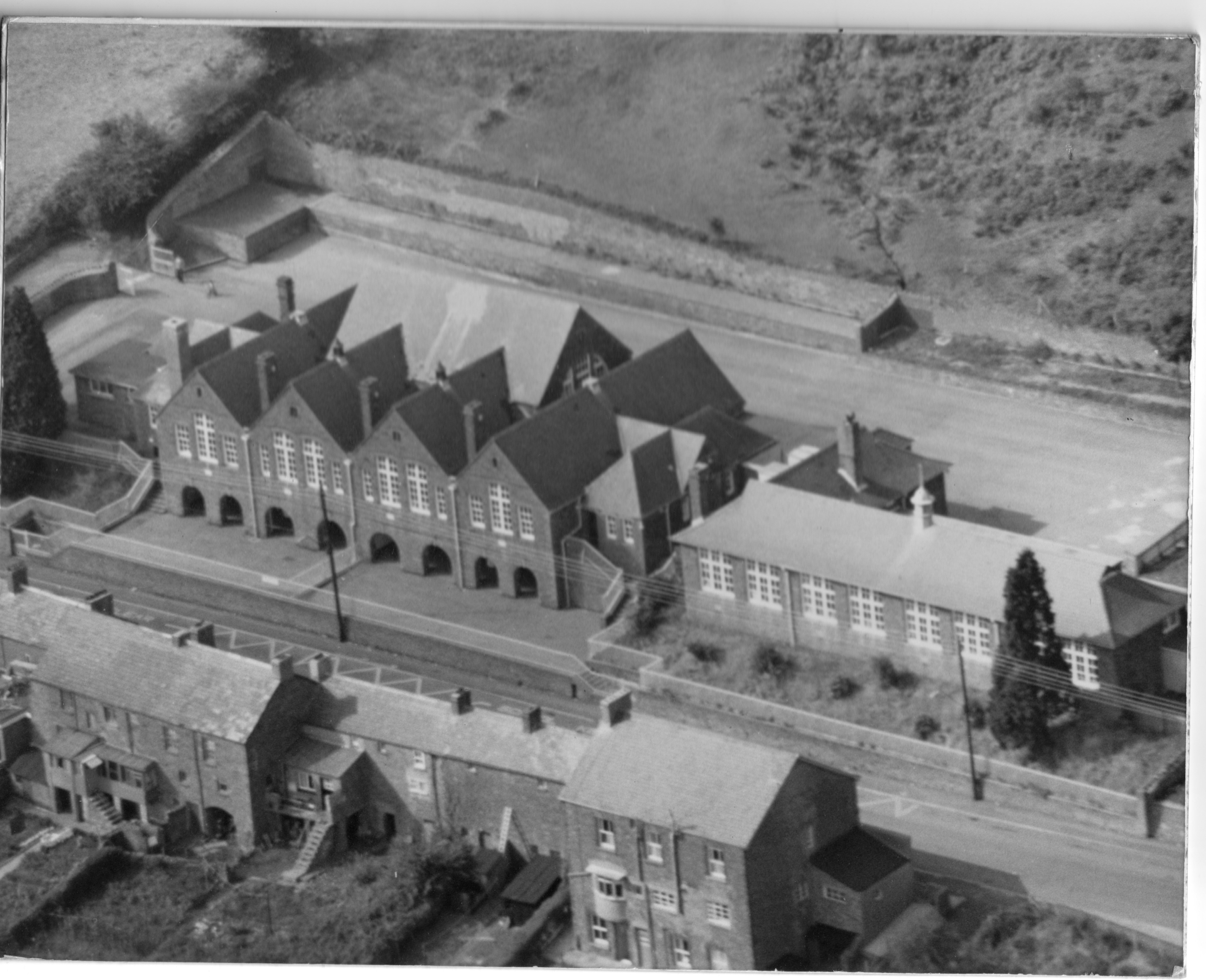 Godre'r graig School Given by Dr Kevin L Davies