Soar Chapel, Ystalyfera (Zoar)
HISTORY OF YSTALYFERA WELSH BAPTISTS

BUILT 1847 by W NICHOLAS, L REES and W THOMAS of YSTRADGYNLAIS
REBUILT 1858-1867-1899
CLOSED in 1979
Known as Capel Soar in Welsh, or Zoar Chapel in English, this chapel was the original home of the Baptists in Ystalyfera.

The history of the Baptists in what was then not even known as Ystalyfera can be traced back to 1837 when John Lewis, overseer of the local iron ore mines came to Ystalyfera and gathered all the Baptists to his house, Danygraig.

From this, and meetings in people's houses, came the decision to build a chapel of their own. Eventually the Squire of Yniscedwyn gave them a plot of land at Twynyrysgol, a site that was reached with difficulty on account of the steep approach.

The building was started in October 1846 and the chapel was opened on Sunday 11th February 1848, although it had not been completed.

The little chapel became the worse for wear on account of its exposed position and steps were taken to build a new and larger one, and a new site was secured at a yearly rent of 5sh for a term of 99 years from March 25th 1858. The new building cost £561 and the first service was held there on 17th 1858.

A contract was signed with a Neath contractor to enlarge the chapel in 1866, but he became bankrupt. The members agreed to proceed to pay the workmen and the pastor was asked to supervise the work. The chapel was re opened on 15th May 1867, while a vestry was also built.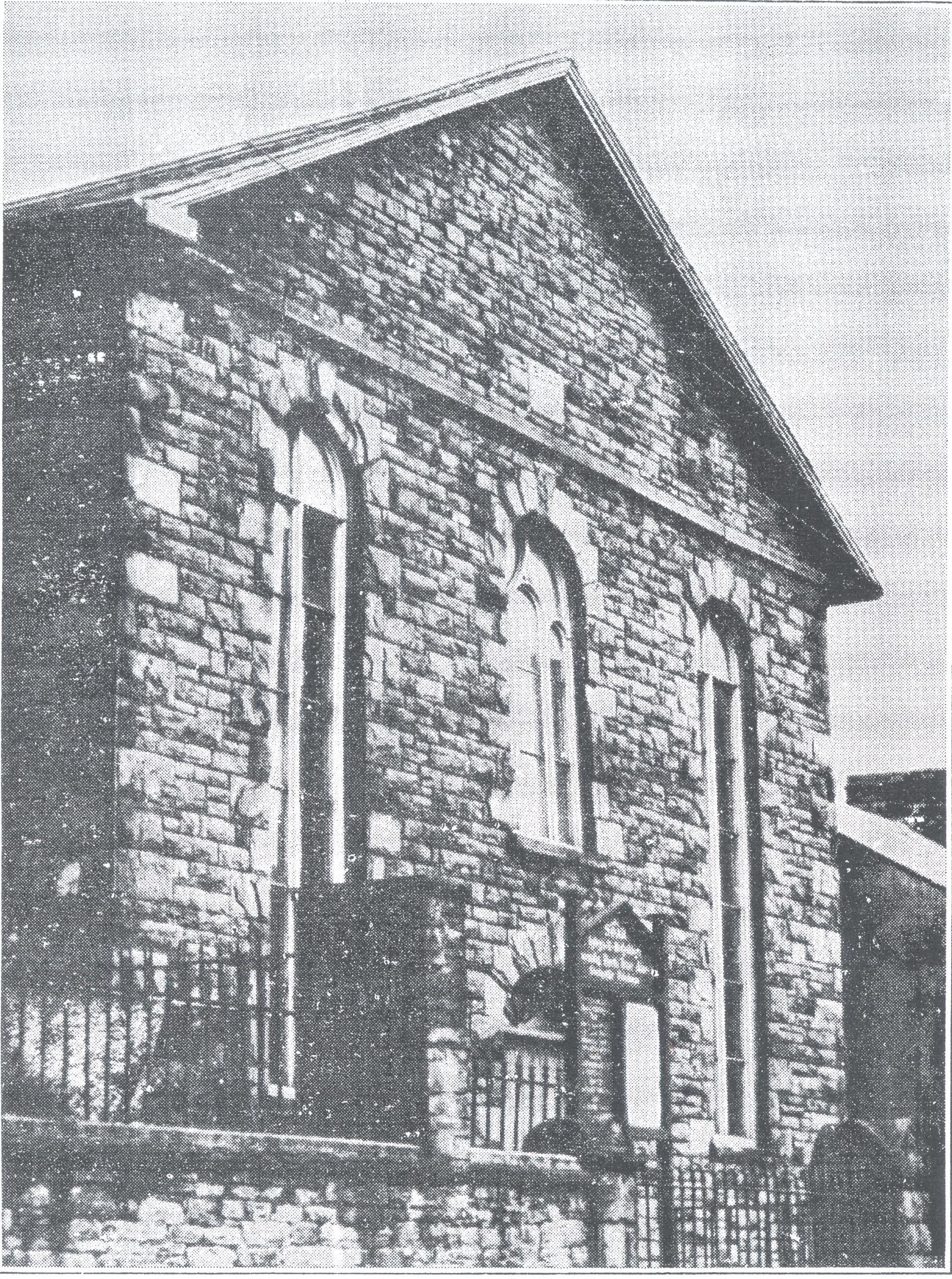 The first organ was installed in 1890. After considerable expense, it was decided to clear the debt and a Jubilee was held in May 1903. The manse was erected in 1925.

In 1934, Soar Chapel's Schoolroom was built.

The chapel celebrated the centenary of what would become Soar Chapel in 1943, and the South Wales Voice newspaper for Saturday 10th July 1943 contained a long article detailing its history.

This lost landmark of Ystalyfera was closed in 1979 and subsequently demolished.