History and Heritage
Ystalyfera and District
Ystalyfera - South Wales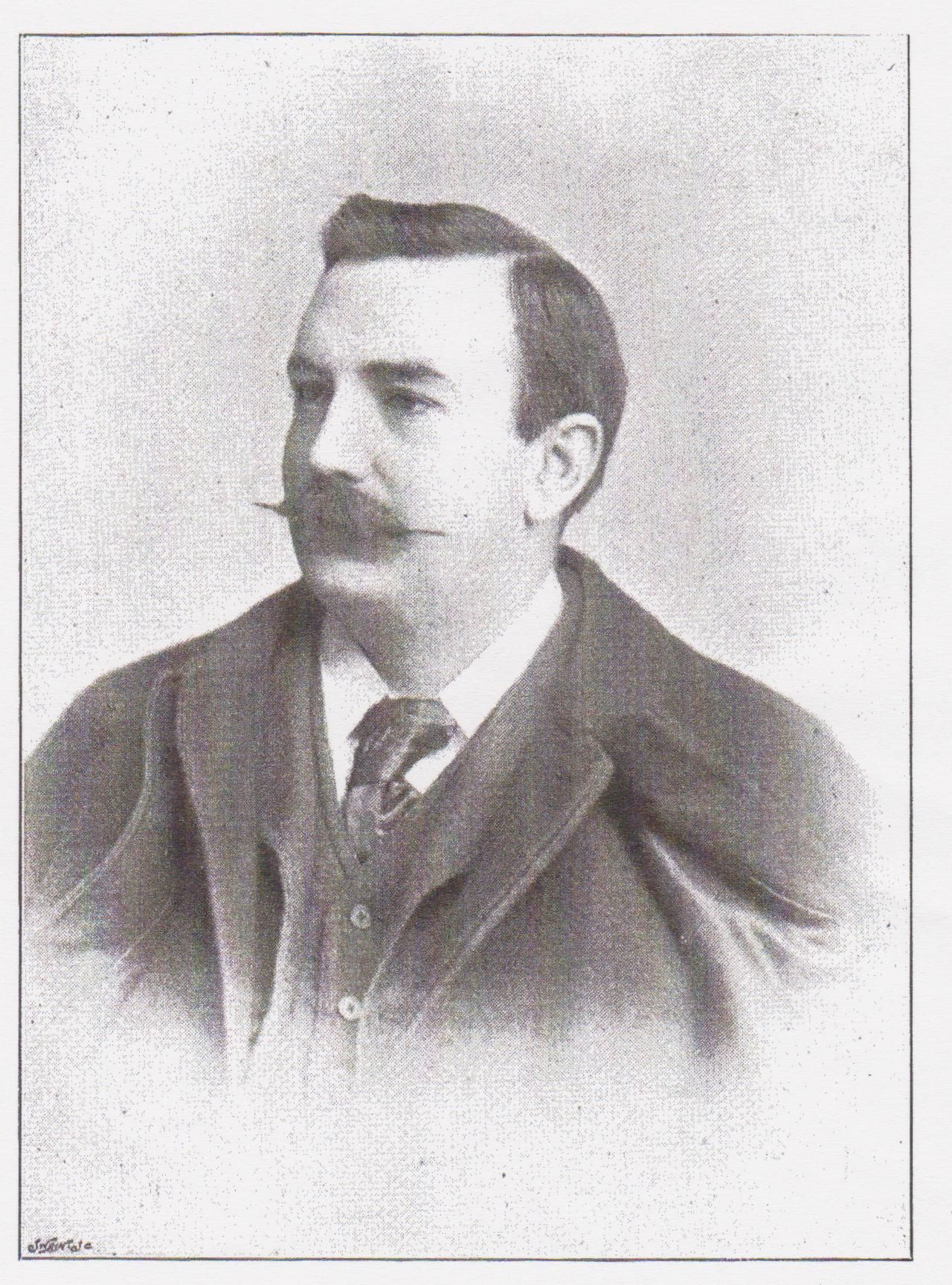 His Part in the War
The many friends of Mr. Barry Lyndon (when off stage he is known as Mr. John David Smith) and a brother to Mr and Mrs. Frederick Rees (Bristol House) Ystalyfera, the well-known Welsh vocalist, will be pleased to hear that he is a great favourite with the boys in khaki.
In he has been entertaining the troops at the front for the last few months and has by popular request extended his tour.
He was one of Miss Lena Ashwell's party in France, and the famous actress has now engaged him to sing in concerts all over London. On Saturday he was one of the artistes at the Press Club memorial service, and on Sunday he was at Aldershot, whilst this week he sings nightly at Ciro's (Y.M.C.A.).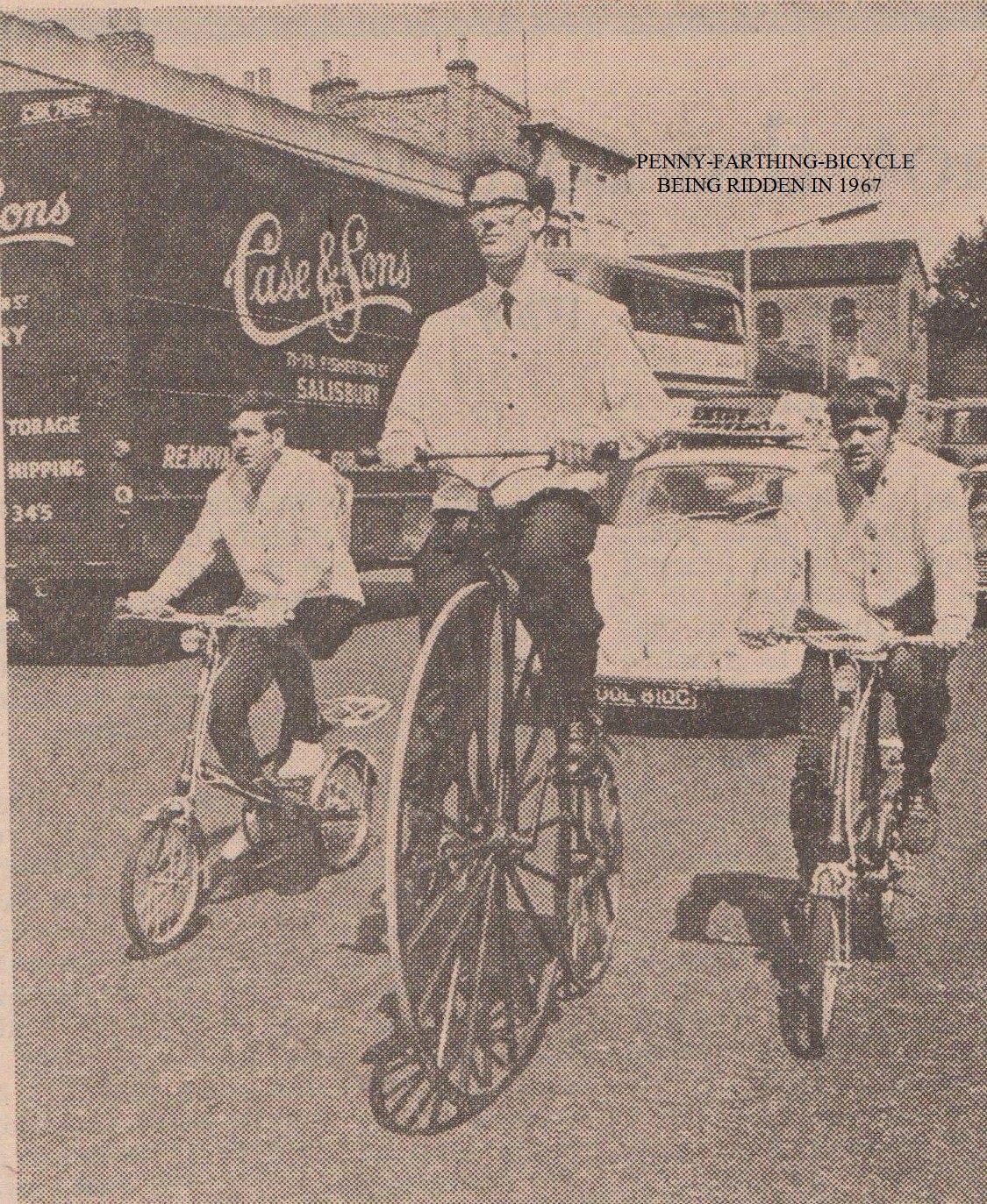 An example of a Pennyfarthing bicycle, shown centre. Named for its different-size wheels, riding it took a high degree of skill - and probably luck!
I came across this picture of a Penny Farthing Bicycle in the Guardian Newspaper of 5th August 1967 with the caption underneath:
A Coventry schoolmaster, Mr Peter Crampton, is escorted along Kennington Road London, at the end of his ride from Coventry on a penny-farthing-bicycle. He made the trip to aid the funds of the Church of England Children's Society. Sponsors paid him sums of money for each mile he covered.

I wonder how many miles the Smith brothers rode on their penny-farthing?
Barry Lyndon, Swansea Valley Basso Vocalist
JOHN DAVID SMITH: whose Professional name was Barry Lyndon, was a native of Ystalyfera, Glamorgan, South Wales and the son of William and Margaret, his father being a shoe maker. He attended the old Godre'rgraig School and from his childhood he showed a great fondness for music and he soon proved himself to be the owner of an exceptionally deep and magnificent bass voice. One of his first musical experiences was taking the part of the wolf in "Little Red Riding Hood" in 1878 when only 14 years old. Mr. James Williams the head master of the Wern School where it was performed actually produced the operetta.
Mr John Smith was also the bass soloist of the Orpheus Glee Society Party under the leadership of Morgans, Cwmtawe. He went on to study at the Royal Academy of Music and won several medals for singing and elocution. During the World War, he spent a considerable time in France entertaining troops. He was the principal bass soloist at Westminster Cathedral and toured America with great success. Many times he was on the same ranking as Madame Patti.
One of his last appearances was after the First World War in South Wales in the Swansea Empire and although one of his ambitions was to sing again at his birth place of Ystalyfera, he never achieved this wish. Apparently arrangements were being made but he died at the age of 59 at Hornsey London in May of 1923.
Newspaper Articles
LABOUR VOICE SATURDAY 26th MAY 1923
DEATH OF MR BARRY LYNDON
FAMOUS SWANSEA VALLEY BASSO VOCALIST

The death occurred on Friday at his residence on Hornsey London of Mr John David Smith (Barry Lyndon) the celebrated basso. Mr Smith was a native of Ystalyfera, being the son of Mr and Mrs William Smith, boot and shoe makers, his sister being Mrs Frederick Rees Bristol House Ystalyfera and his brother Mr Thomas Smith Clydach. Deceased retired to bed in his usual health on Thursday night but was found dead in bed at 4 o'clock the following morning. He was 59 years of age and leaves a widow, one son and one daughter. The son is a D. Sc., and the daughter is in charge of a department in Somerset House.

Mr Smith is said to have possessed the most powerful bass voice of any man living. If the range of his voice had equalled its power he would probably be one of the greatest bassos of modern times. His lower notes were as sonorous as that of any singer, but his top notes were confined to C or D. It was this limit that accounted for his rare appearance in oratorios and was the reason why his fame rested mainly on his performances at miscellaneous concerts.

In his younger days at Ystalyfera he took a keen delight in music and was a prominent member of the celebrated Orpheus Glee Society under the leadership of the late Mr Morgan Morgan (Cwmtawe). Many of his associates in those days have passed away but Mr E. Telorydd Nicholas and Mr Dyfed Lewys, now of Swansea, and a few others still remain. …………….
THE LATE MR BARRY LYNDON

Owing to the sudden death of Mr Barry Lyndon an inquest was held. According to the medical evidence death was due to fatty degeneration of the heart and the coroner's verdict was entered accordingly. The burial took place on Wednesday at Crouch End.
Biographical Details
Name
John David Smith
Birth
Born Godre'rgraig May 1864
Death
May 1923 at Hornsey London
Age at Death
59
Address
Wern Fawr Houses Ystalyfera / Smiths House / Lombard St. Neath
Spouse
Married 1889 in Cheshire: Living at Islington London
Elizabeth Margaret WEIR (Born Shropshire 1867) Assistant Teacher
Mother in law: Mrs Louisa B WEIR (Born Sussex 1831)
Known Children
Daughter Casilda Lilian SMITH (Born London 1891) Pianist
Son Douglas Hector SMITH (Born Middlesex 1893) Architects Clerk
Family
Father William SMITH (Born Neath 1835) Shoe / Boot Maker
Mother Margaret SMITH (Born Neath 1837)
Brother Thomas SMITH (Born Ystalyfera 1858)
Sister Ann SMITH (Born Ystalyfera 1860) Married William LLOYD (Born Ystalyfera 1859) Engine Driver
Sister Mary SMITH (Born Ystalyfera 1861) House Maid
Brother George SMITH (Born Ystalyfera 1866) Shoe Maker
Sister Catherine SMITH (Born Ystalyfera 1867) House Maid Married in 1884 Frederick REES
Brother William J SMITH (Born Ystalyfera 1869) Apprentice Shoe Maker
Brother Charles SMITH (Born Ystalyfera 1872) Boot Maker
Brother Hector E SMITH (Born Ystalyfera 1874)
I have since been informed that - The first penny farthing bicycle in Ystalyfera was owned and ridden by John David Smith and his brother George Smith.
I am pleased to be able to back up the claim of the first penny farthing being ridden in Ystalyfera but unfortunately verification came from an obituary. When Mr George Smith a 74 year old Ystalyfera native died in Briton Ferry in 1939, I realised he was the brother of Barry Lyndon (Mr John David Smith) and Mrs Frederick Rees. It was reported that in his youth, he was a keen cyclist and an expert rider of the old penny farthing. It was said of him that once for a wager, he undertook to ride down Alltwen Hill. Mr Smith, so it is said, successfully manipulated his fearsome steed until the railway bridge was reached. There the penny farthing became unmanageable and the rider was precipitated over the wall and down to the railway line. This however, was but one of the exploits and old natives of the district will readily recall others of a similar and possibly even more exciting nature.

Even so he managed to carry on his boot and shoe repair business for 50 years at Briton Ferry until he died in 1939 leaving a widow, one son and three daughters.