New Bethel Cemetery, Alltygrug, Ystalyfera
The New Cemetery in Ystalyfera was opened on the 31st May 1941. From the South Wales Voice newspaper:-

On Wednesday a new cemetery at Alltygrug, was formally opened with a service of religious dedication. The land which is freehold was acquired by the members of Bethel Apostolic Church and the site adjoins the St David's Churchyard.
The entrance to the new cemetery confronts the new council houses at Penywern Road.

On behalf of the members of Bethel, Pastor Evans thanked the local ministers and those present for their support. He said that the cemetery had been visualised as long as 22 years ago. Difficulties had then arisen but now the cherished ideal had been realised. Mr Evans emphasised that the new cemetery regulations did not place any restrictions as to the rites and ceremonies of burial, but everyone was at liberty to follow their own personal creed and belief.

Read more about Bethel Apostolic Church, Ystalyfera.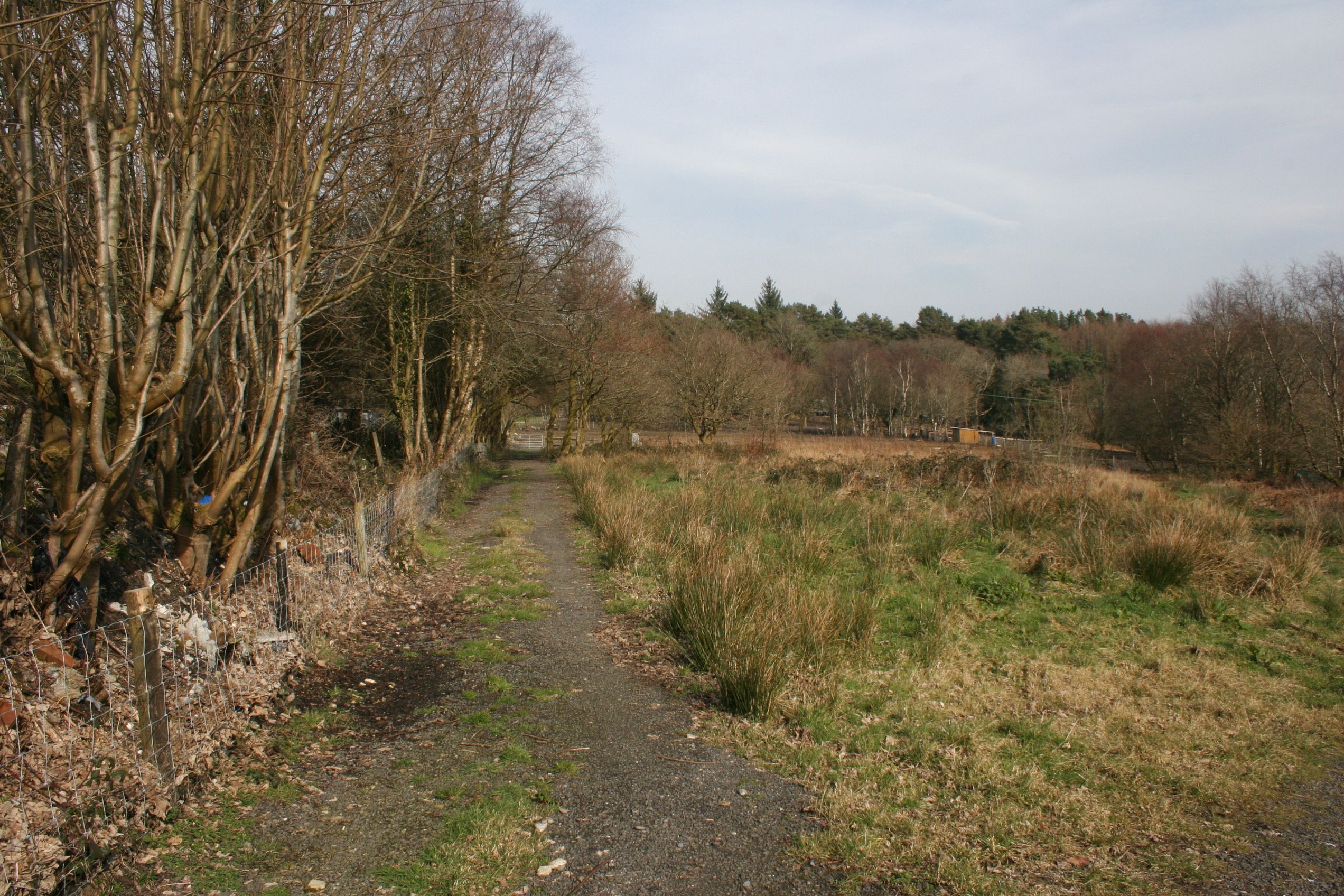 Approach to cemetery at Alltygrug.
View Full-sized
---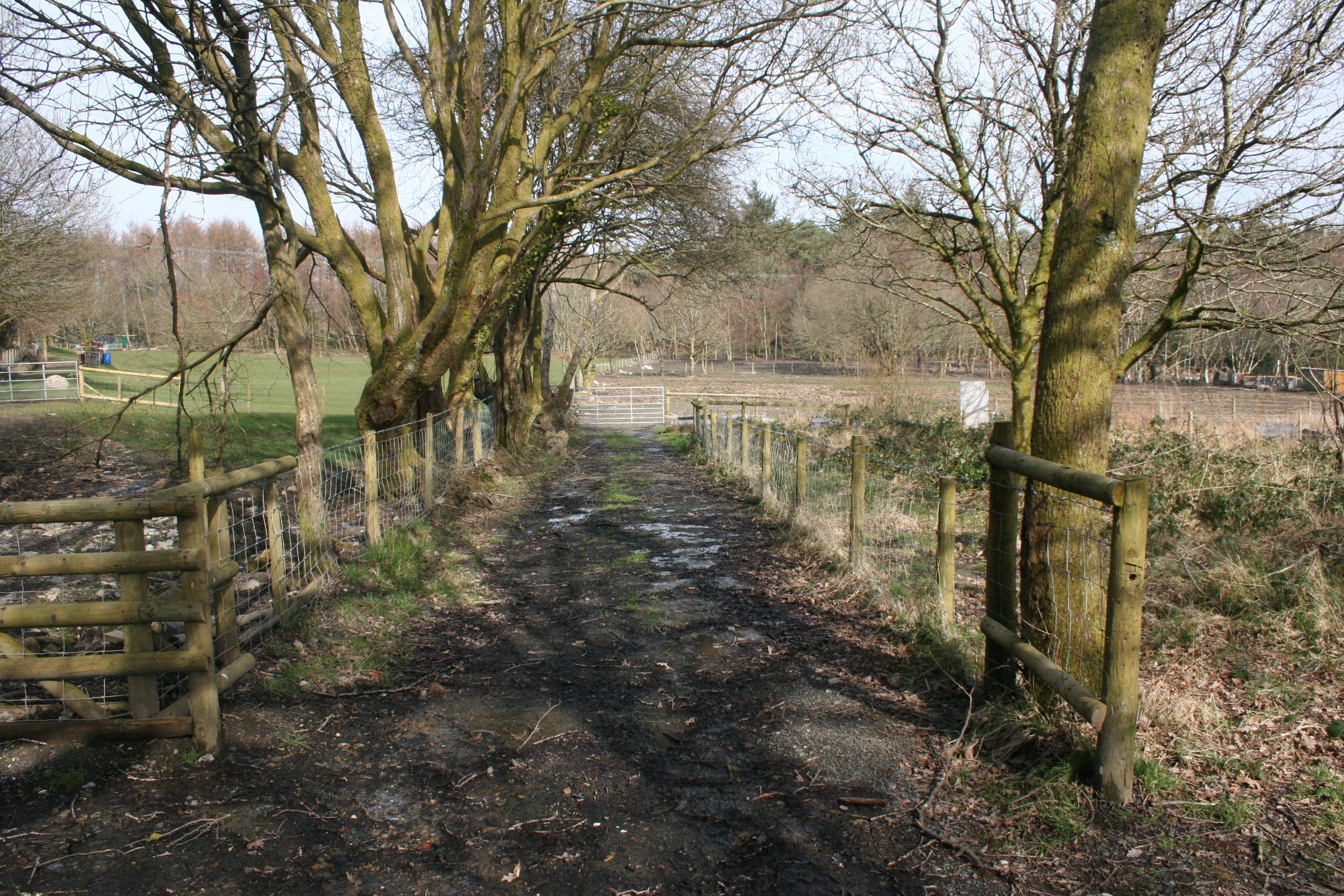 Turn Right at white gate to enter ground of Cemetery.
View Full-sized
---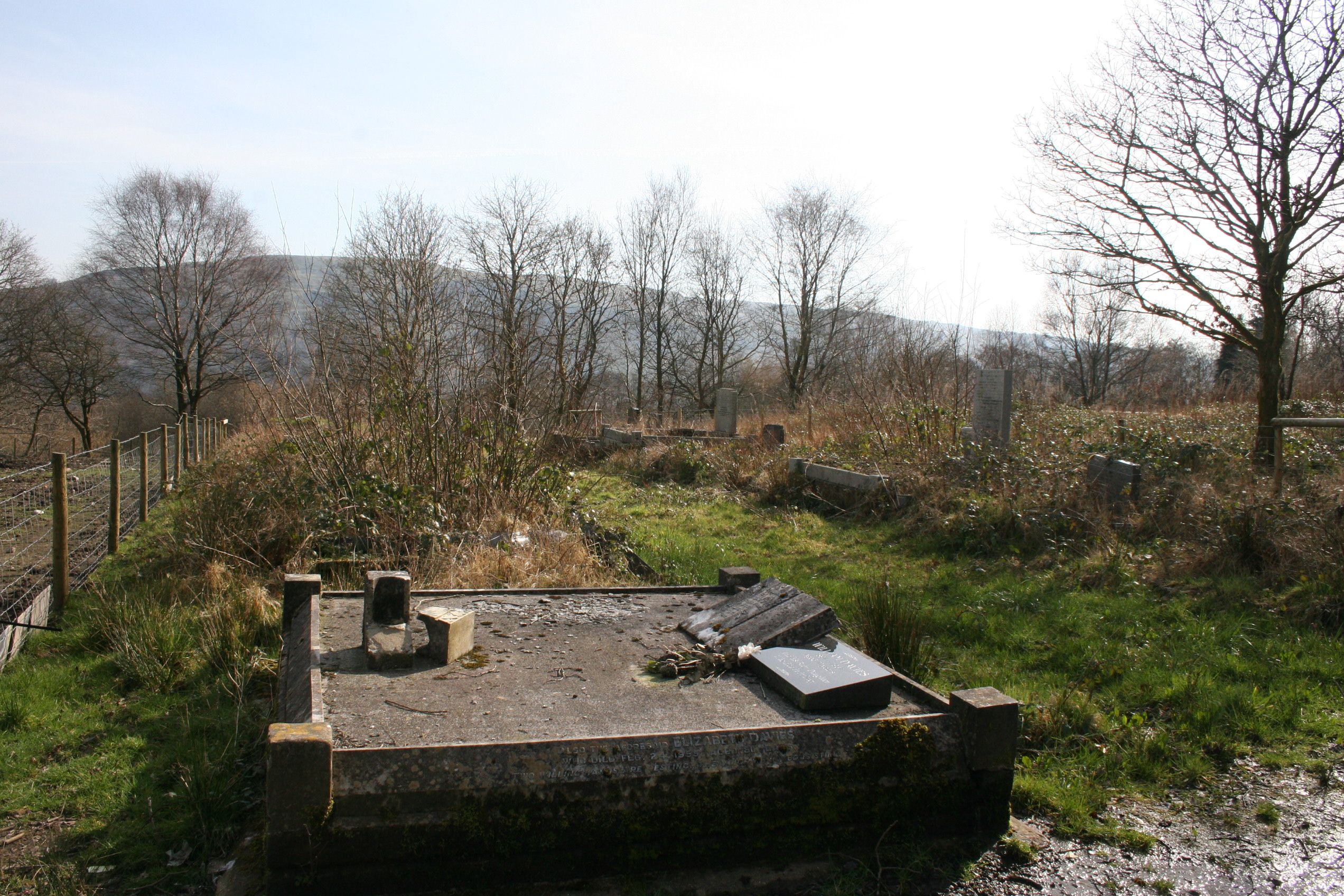 New Cemetery Alltygrug site opened 1941.
View Full-sized
---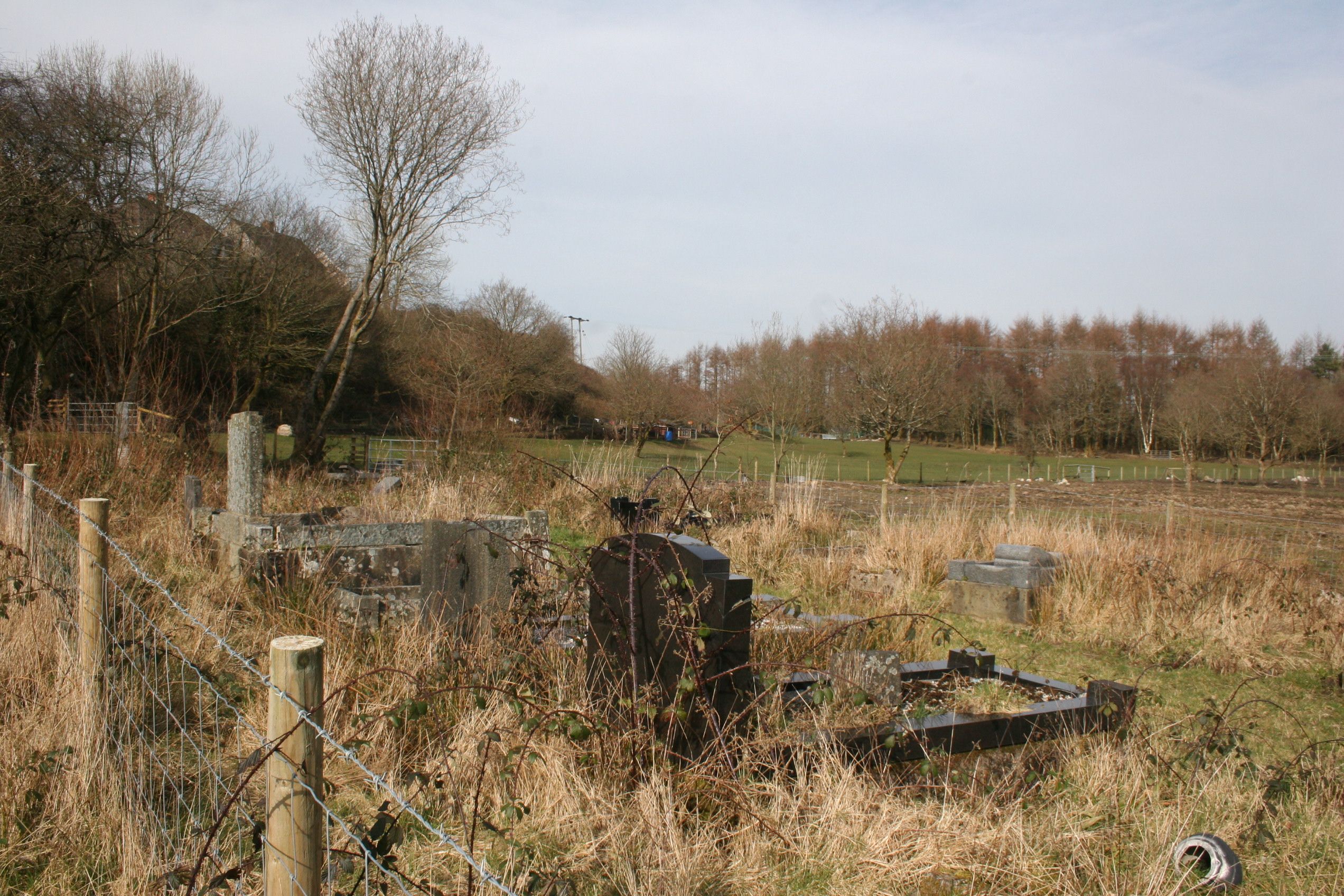 Cemetery enclosed by Fence with Penywern Estate in Background.
View Full-sized
---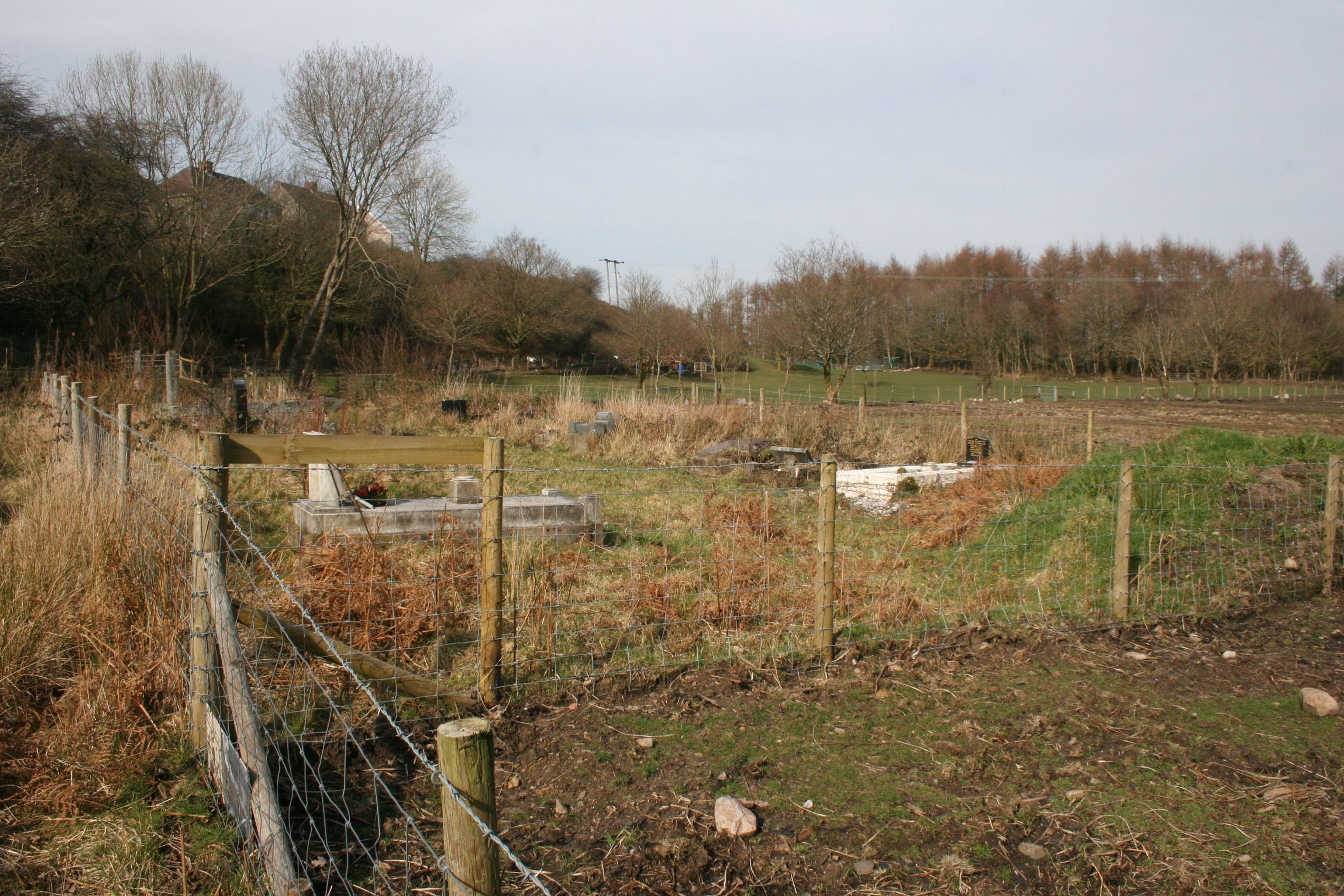 View of Complete Cemetery.
View Full-sized
---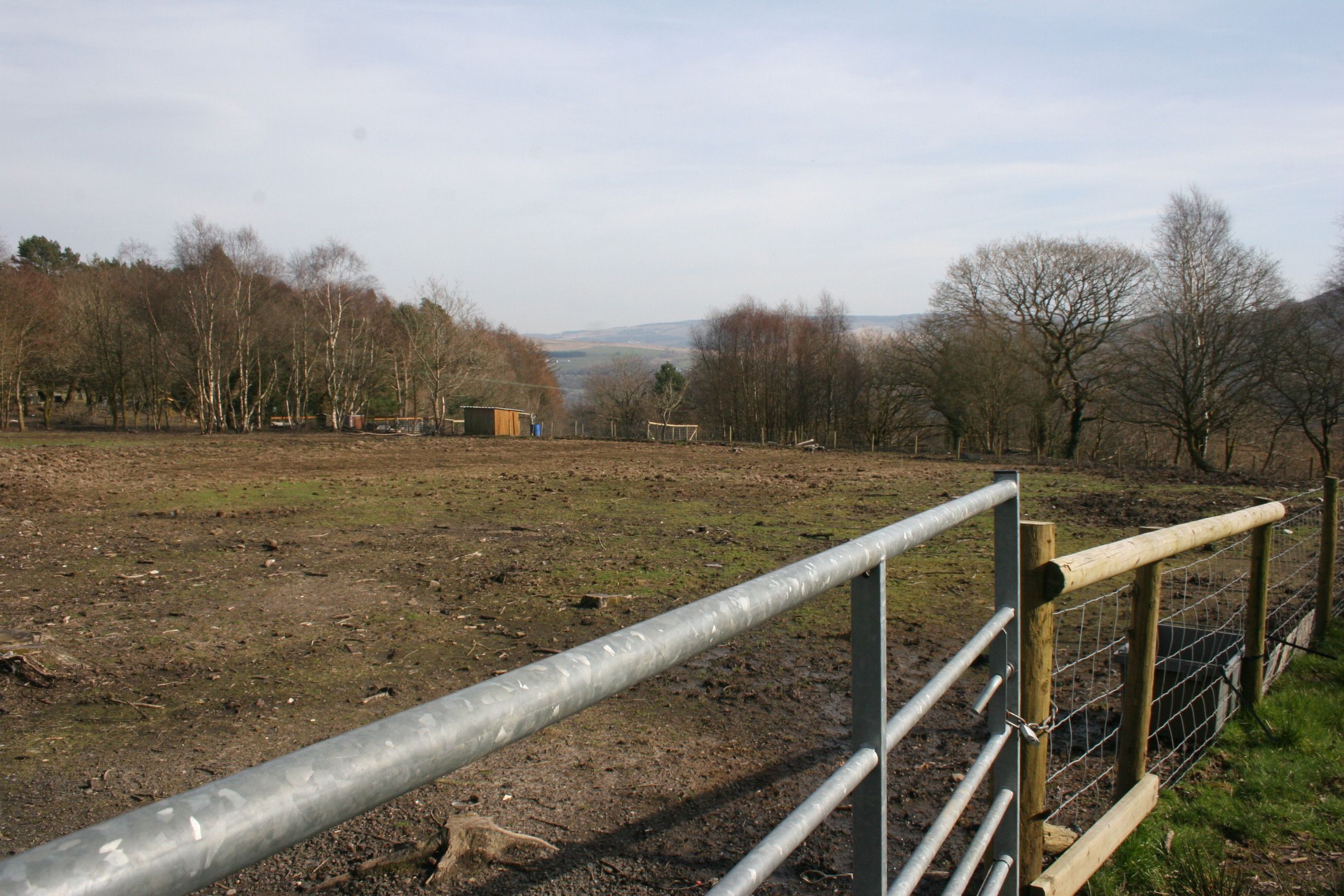 St David's Cemetery Alltygrug within trees to Left of Picture.
View Full-sized
The South Wales Voice newspaper recorded the first burial at the new cemetery in its 14th June 1941 edition:-

OCTOGENARIAN
The funeral took place on Wednesday at the new Alltygrug Cemetery of Mr John Griffiths 34 Alltygrug Road Ystalyfera, who passed away at the age of 89 years.
This was the FIRST burial at the cemetery, which was opened recently.

The follow-up article from the Saturday 21st June 1941 edition enlarged upon this:-

BURIAL OF MR J GRIFFITHS
As we briefly reported in our last issue the funeral of Mr John Griffiths 34 Alltygrug Road, took place at the New Cemetery. Pastor Tom Evans, Revs Iorwerth Jones Pantteg, Ivor Jones Soar, and W Mon Williams Brynamman officiated.
Mourners were: Mrs Ann Griffiths, widow; Messrs Tom and David Griffiths brothers; Miss Matilda Griffiths, sister; Mr David Jones brother in law; Mrs Eliz Jones, Mrs Ella Griffiths, sisters in law......................


UPDATE
Needless to say this Cemetery has like some others in the district suffered from neglect, although, over the past 2-3 years it has had its approach way cleared and the fencing maintained to ensure the local sheep no longer trample the grave sites.

I have attempted to cut my way through in past years but it looks as though another visit is on the cards after taking the photographs last year: in order to at least document the names left remaining on the headstones.
Val Trevallion