The Railways & Station of Ystalyfera
Many Thanks to one of our readers abroad: Mairona, who kindly sent this photograph of railway staff at the station in Ystalyfera. Unfortunately the exact date it was taken is not known but may be circa 1911-12, although it was taken by her Grandfather, John Hopkin Williams.

The gentleman wearing the light coloured jacket in the cab could be Thomas Jones, (father of Arthur Lynn Jones), who became a railway clerk in Neath according to the 1911 Census. If anyone recognises any of the gentleman we would be very grateful to hear from you.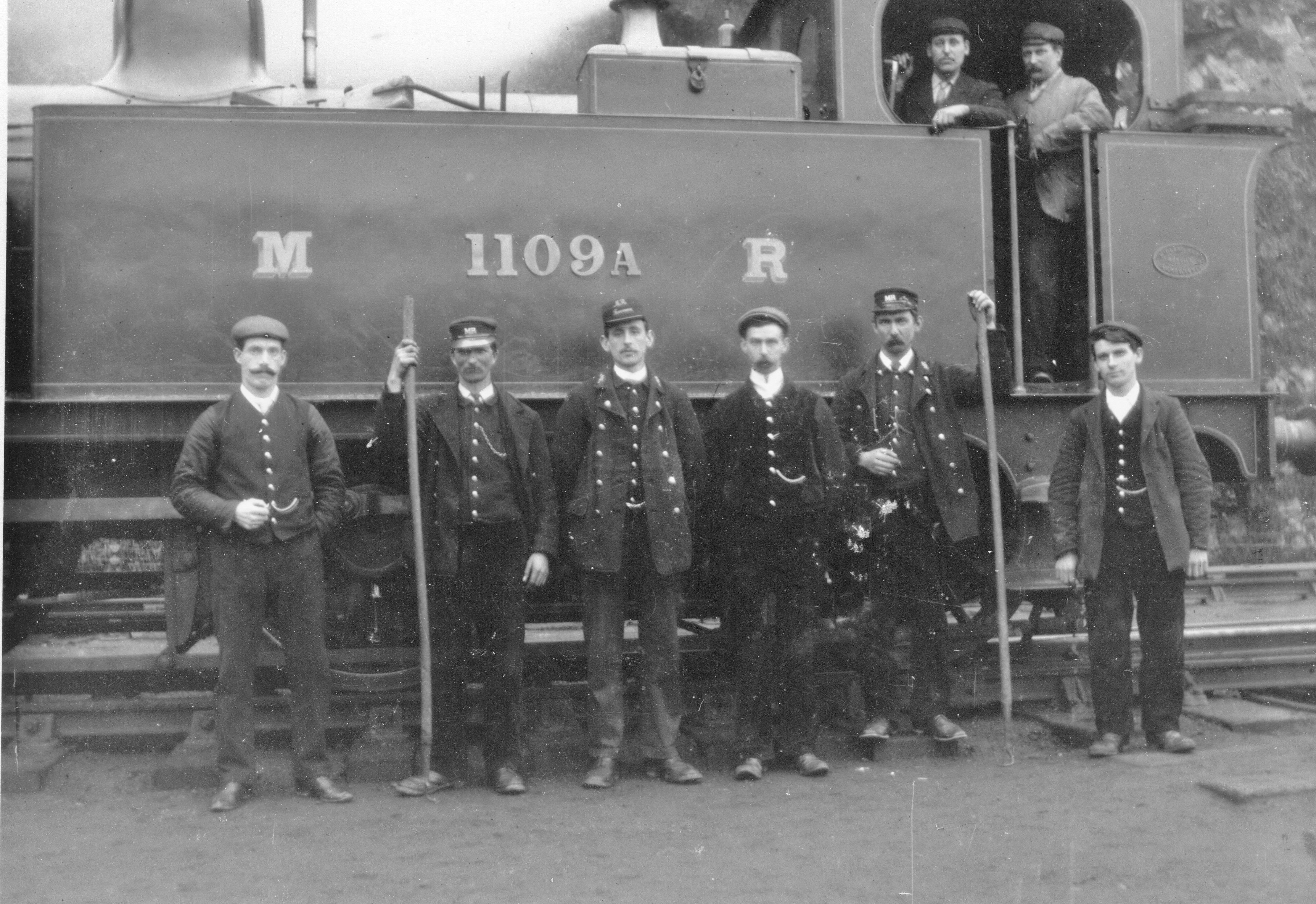 Below is another photograph of the railway near Ystalyfera, showing Charlie Watkin by a locomotive. Original from the book by Bernant Hughes.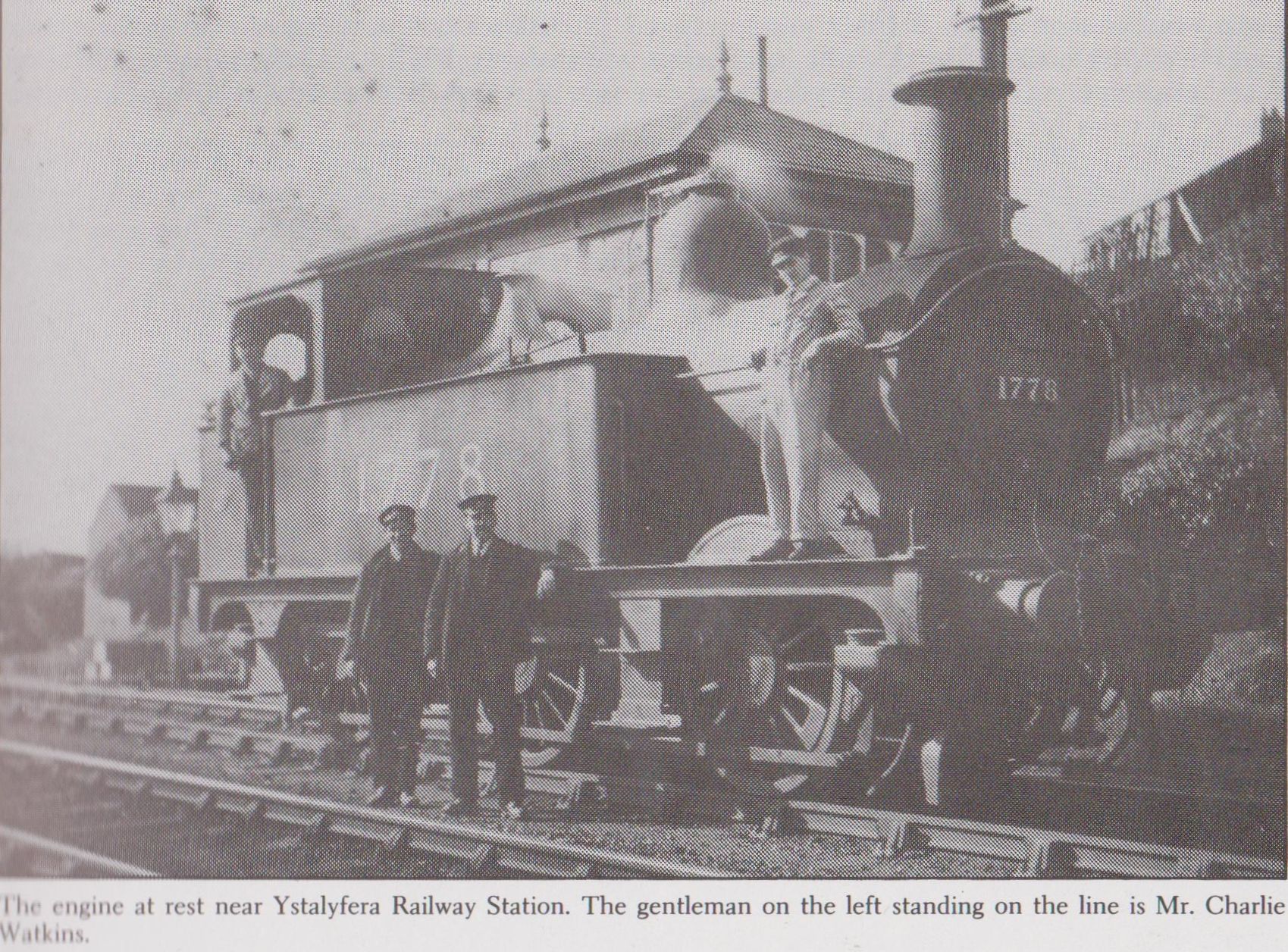 ---
The History and Heritage of Ystalyfera is put online by Swansea Valley researcher Val Trevallion and Grey Wolf Web Design. All copyright remains with the original copyright holder, and all original research is copyright Val Trevallion, YEARGroup.
You can contact Ystalyfera History by emailing: contact@greywolfwebdesign.com or Val Trevallion by emailing yeargroup@hotmail.co.uk.