Rebuild of Gurnos Chapel, Ystalyfera (1913-1914)
By the turn of the twentieth century, Gurnos Chapel was well-established as a local church with a growing membership, numbering 200 persons by 1906.
---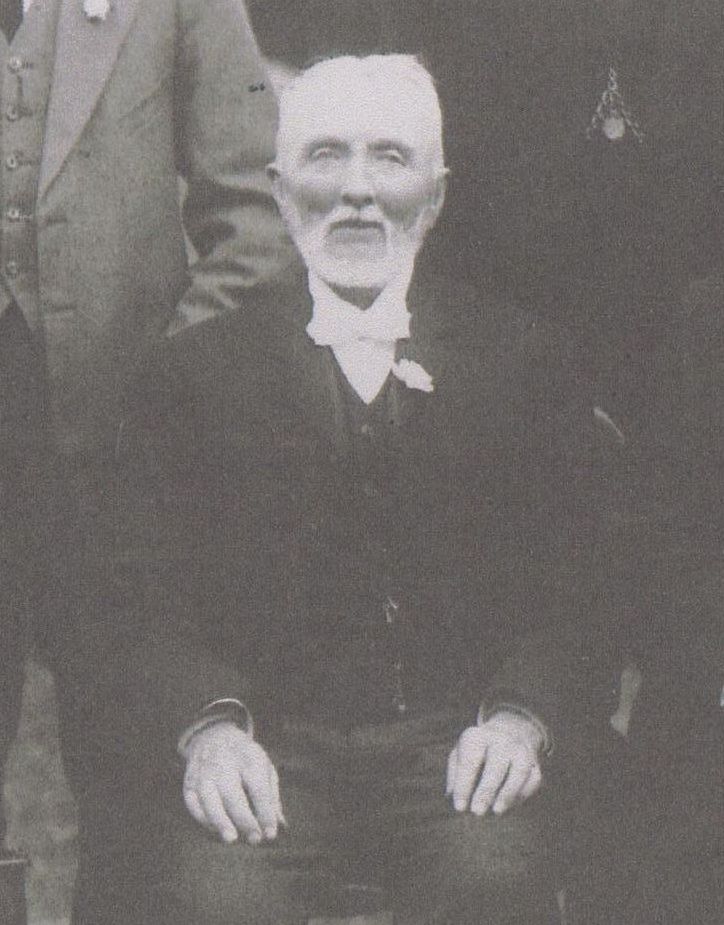 After the retirement of Rev. Benjamin Thomas in 1884, Rev. John Thomas of Llansilyn took over the pastorate, and would hold it until stepping down in 1921. In 1910, efforts were made to pay for the organ which had been installed, and at the same time a testimonial was made to the pastor to mark his 25 years of service.
View Full-sized - Rev. John Thomas
The organ, which survived until the chapel was sold in 2011, can be seen in the photograph below.
---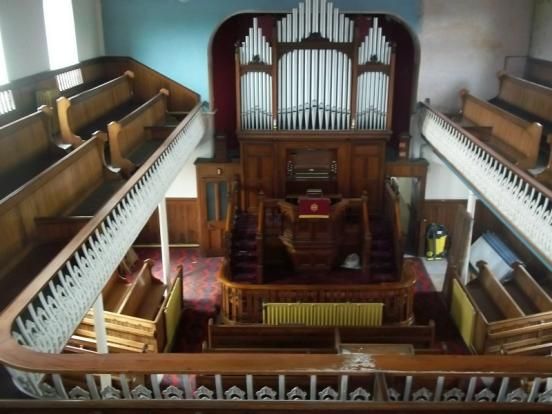 In 1912, 19 new trustees were elected, added to the surviving two of the original body, bringing the total to 21. Rebuilding work on the chapel proceeded in 1913, at a cost of £1672. At this time, the membership numbered 160, and the sum of £277 was received in contribution towards reducing the debt.
View Full-sized
---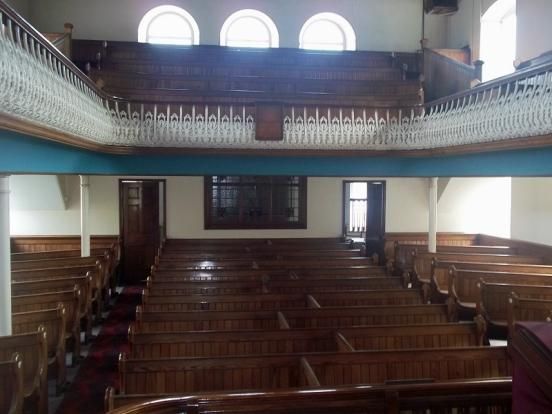 In 1921-1922 the membership had increased to 238 and the debt had been reduced to £1100. A further testimonial was made to the Rev John Thomas, who at this time resigned the pastorate but continued to serve the church in the deacons row.

This view across the pews, shows just how many people could be accommodated in a chapel of Gurnos' relatively moderate size.
View Full-sized
---
Galleries were a common feature in chapels of this period, often being added in rebuilds to greatly increase the seating capacity in an age when churches were often crowded out with worshippers.
View Full-sized
---
Information from The South Wales Voice, 29th May 1943.
---
The History and Heritage of Ystalyfera is put online by Swansea Valley researcher Val Trevallion and Wolfian Design. All copyright remains with the original copyright holder, and all original research is copyright Val Trevallion, YEARGroup.
You can contact Ystalyfera History by emailing: contact@ystradgynlais-history.co.uk or Val Trevallion by emailing yeargroup@hotmail.co.uk.