History and Heritage
Ystalyfera and District
Ystalyfera History & Heritage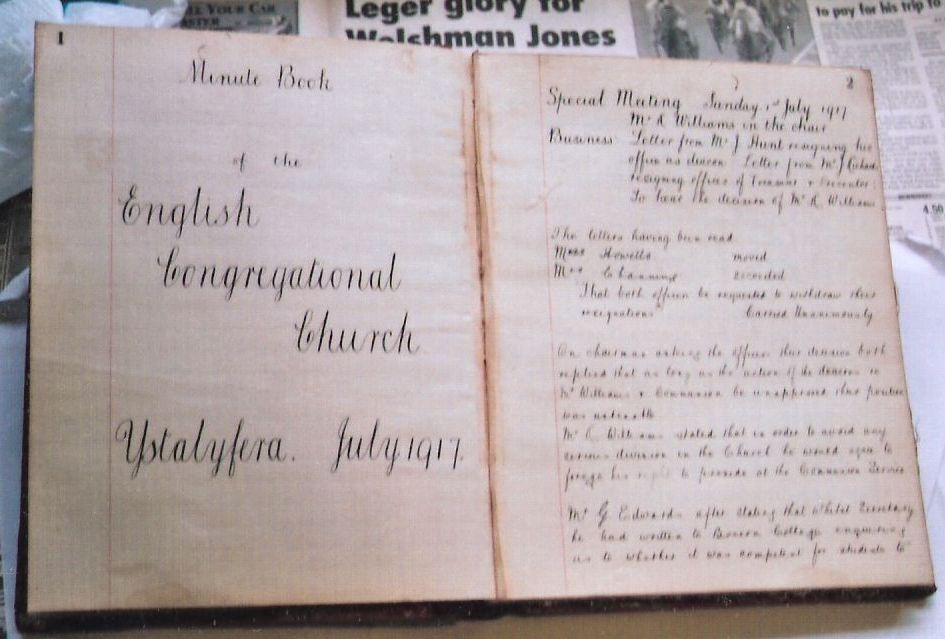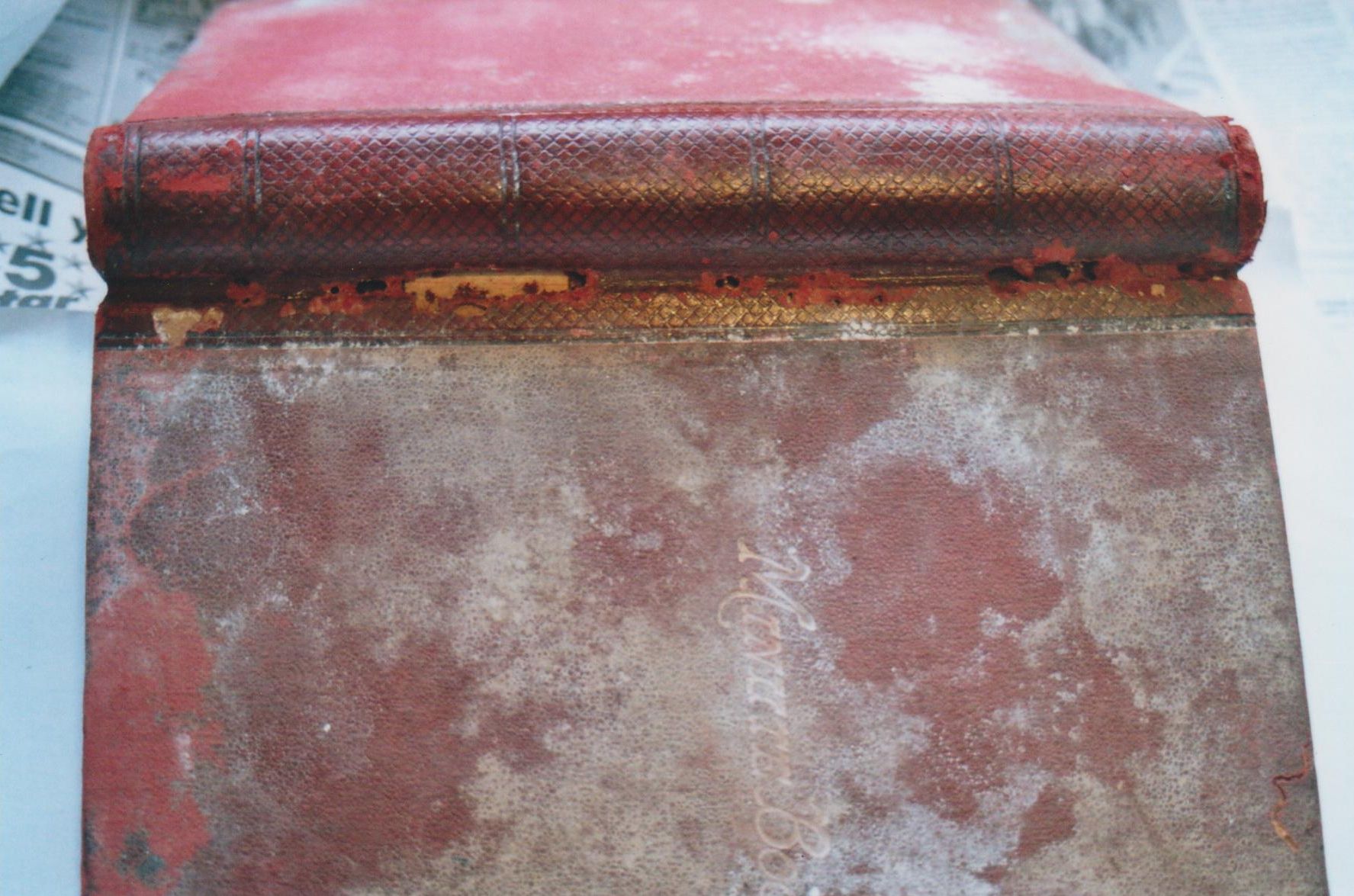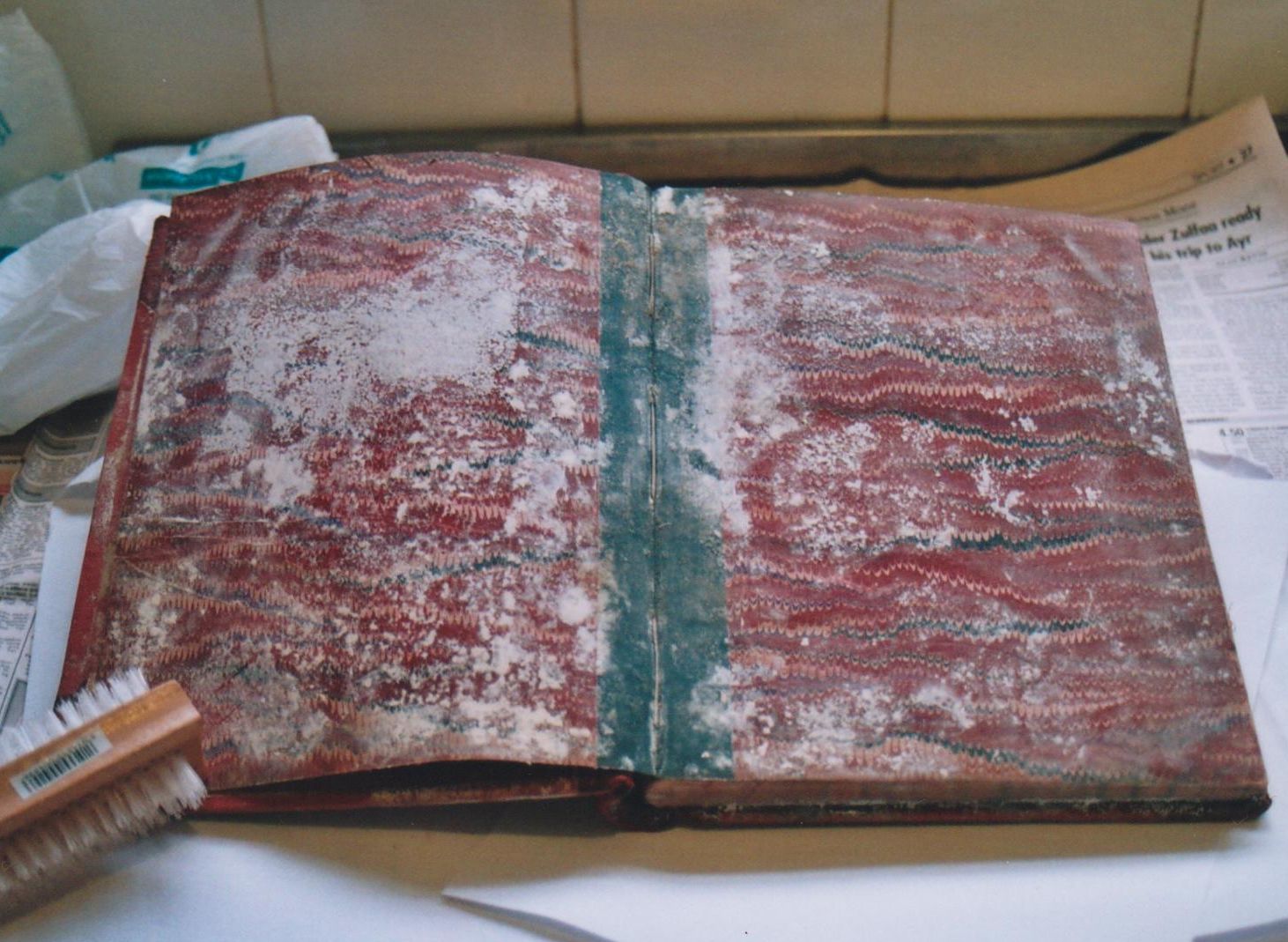 Minute Book of the English Congregational Church
In 2005 the English Congregational Church was demolished. It had overlooked the valley after 10th September 1868 when the foundation stone was laid by H O Mills Esq. of Bristol. On 1st July 1869 the new building was opened for Christian worship, services being held and a sermon being preached by the Rev Professor Morris of the Memorial College Brecon.
I remember the Church because of the monkey puzzle tree which stood in its grounds my daughter is actually buried beneath such a tree in Bromsgrove England. A further connection came when I met the late authoress of the book 'Yan Boogie' The Autobiography of a Swansea Valley Girl printed 1992 and Eileen (Baker) told me that she and her husband had been married in the "Cong". (Her second book Eileen Memories of a working class girl in Depression and War was published in 2006). Growing up as 'Railway Children' in Gurnos it is a must read for anyone interested in our valley life in the 1920's.
An Archivist once said to me Val we could not possibly keep everything that belongs to the past because we wouldn't have enough room to store things. With that statement in mind Yeargroup never intentionally collected or collects original items, preferring to keep a record by photographing them and entering data onto a computer. When I saw the English Congregational Minute Book however, it was in such a dangerous state of deterioration that arrangements were made in 2005 for the said record to be taken to the West Glamorgan Archive Centre in Swansea where it was to be treated, preserved and subsequently held for prosperity.

As Yeargroup's main line of research is concentrated on building a picture of the social aspects of life within the area the preservation of the Minute Book was of extreme importance.

The following are extracts from the Minute Book :-
April 9th 1868 – On this date … Mr Alexander Bain of Hendreforgan and Mr Henry Parish of the Limes Ystalyfera were appointed deacons of the church and the following were united with them in Christian fellowship:
Mrs Bain Hendreforgan
Mrs Parish of the Limes
Mrs Jenkins Pantteg
Mrs J R White Fountain Hall
Mr J Fox & Miss H Fox
Miss Thomas Pantteg
Mrs Davies Wern & Miss Davies Wern
Mr N Bennett Pantteg
Mr H Penhale Wern
Miss Jane Bonehill
Mrs Williams Wern

17th September 1869 – "Purchase a lamb to be placed over Chapel door
DISCUSSION: Library for Sunday school
And raising money to pay for the harmonium already in use"

These families are well known to Yeargroup as many of them now rest in the local cemeteries and can be found within our records which is a working project of many years whereby the cemeteries of Pantteg, Holy Trinity and Alltygrug are being catalogued.