The English Congregational Church, Ystradgynlais
The English Congregational Church in Ystradgynlais was built in 1907 and brought into a joint pastorate with Ystalyfera in 1931.

From 'The Beginnings of our Congregation' by John Partridge comes this account of the origins of the English Congregational Church in Ystradgynlais.
It was noted that there were a few English families living in Cwmgiedd and since it was too far for them to attend Ystalyfera, the minister was asked to give services in one of the Welsh Chapels nearby, repeating what had happened in Ystalyfera, and this initiative probably showed a need for Ystradgynlais church.

On September 31st 1931, the Rev M Phillips, minister of Ystalyfera became minister of Ystradgynlais English Congregational Church, thus forming a joint pastorate. His salary was £5-00, £3-00 from Ystalyfera and £2-00 from Ystradgynlais. The rate has continued when sharing expenses.
Melville Phillips continued as joint pastor of Ystalyfera and Ystradgynlais until his retirement in 1952.
As the following article from 'The South Wales Voice' 24th June 1950 makes clear, the Ystradgynlais chapel had been built in 1907 and had had its own minister until Pastor Melville united both Ystradgynlais and Ystalyfera in a joint pastorate.
The present chapel was completed in 1907 and was the first English chapel in Ystradgynlais. During the past 43 years there have been 5 ministers at the chapel, the first being Rev T. Illtyd James, he was followed by Revs Edward Vaughan, D J Williams and D T Evans; the Chapel is now ministered by Rev Melville Phillips Ystalyfera.

It is to the credit of a small but faithful band of workers that the cause has been kept going over so many years and a worthy announcement to be made at the services is that for the first time in its history the chapel is free of debt.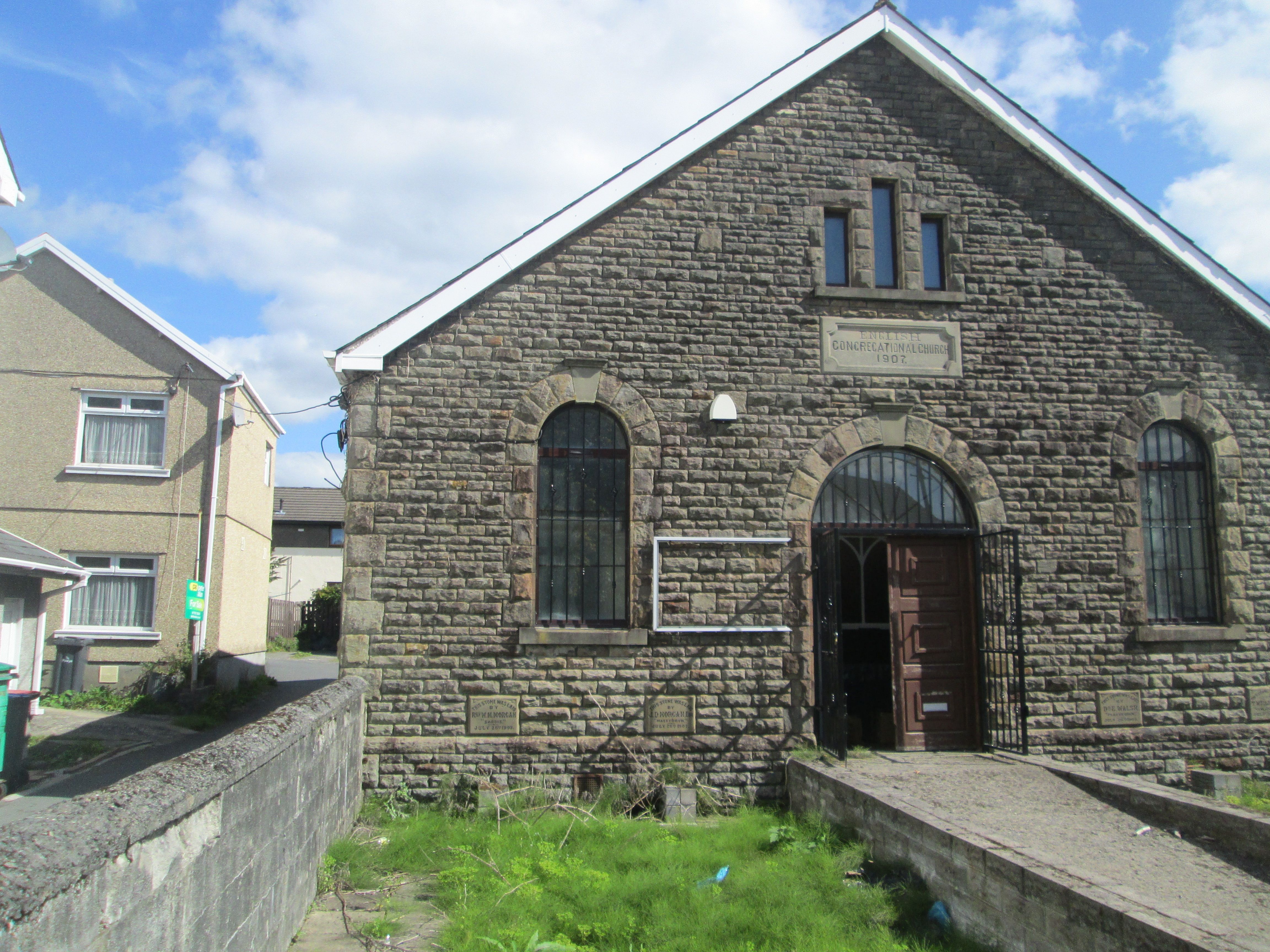 The English Congregational Church in Ystradgynlais is now a storehouse. We see it here in 2018.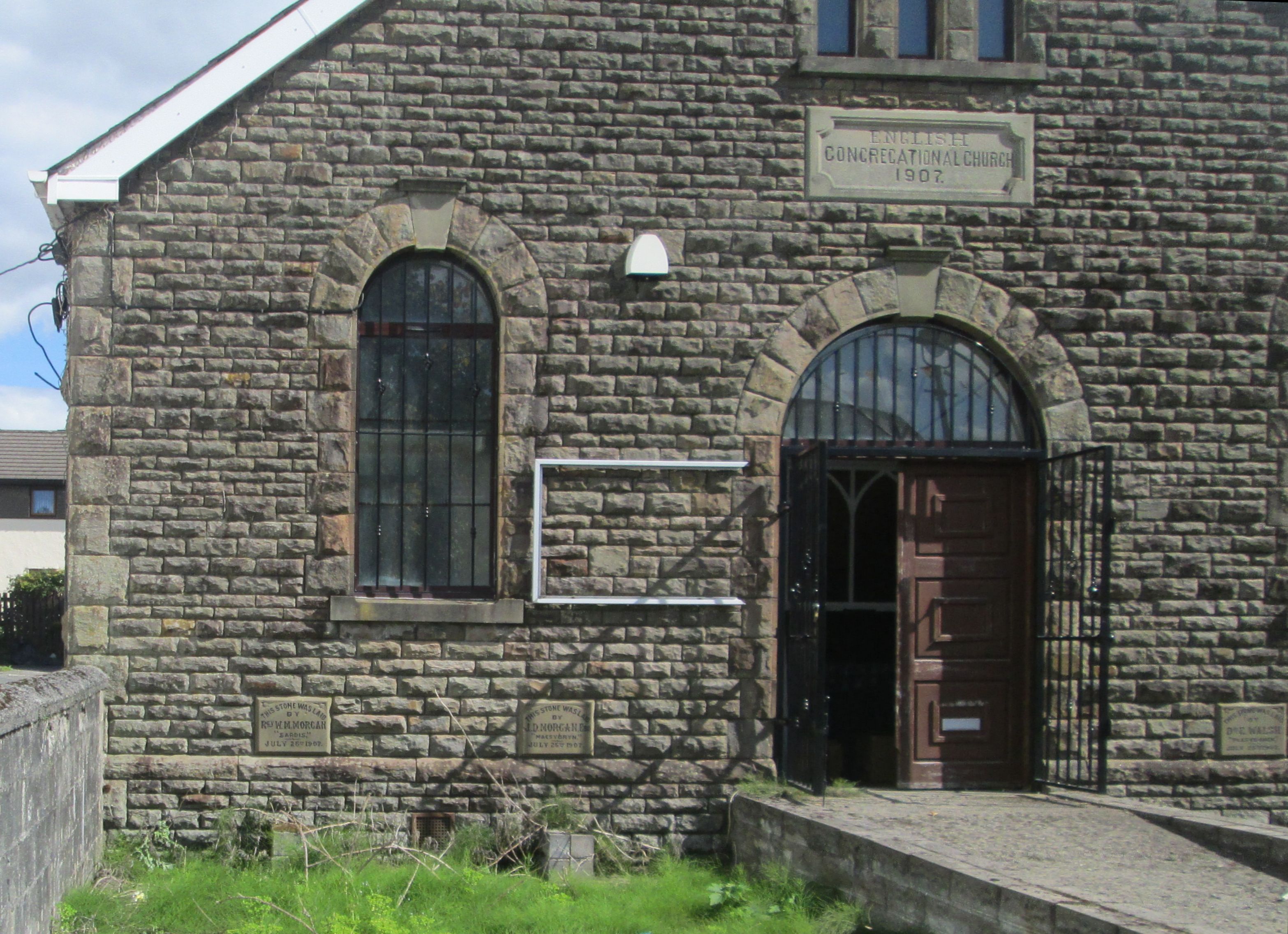 The foundation stones at the bottom include one stating "This stone was laid by Rev W M Morgan Sardis July 25th 1907" - click the picture to view it



This Stone Was Laid By
Rev W.M. Morgan
Sardis
July 25th 1907




This Stone Was Laid By
J.D. Morgan, Esq
Maesybryn
July 25th 1907




This Stone Was Laid By
Dr E. Walsh
Plas-Yr-Onen
July 25th 1907




This Stone Was Laid By
T. Williams, Esq
Cynlais Stores
July 25th 1907