History and Heritage
Ystalyfera and District
Ystalyfera - South Wales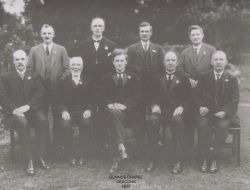 The People of Gurnos Chapel, Ystalyfera (1925)
Rev. John Thomas who had been appointed pastor in 1884 retired from this role in 1921, and was succeeded by the Rev. D.J. Moses of Tycroes who took up the post in 1923. Rev. Moses would serve as pastor until December 26th 1926, after which he was succeeded by Rev. Aman Jones, whose induction took place on October 12th and 13th 1927.
---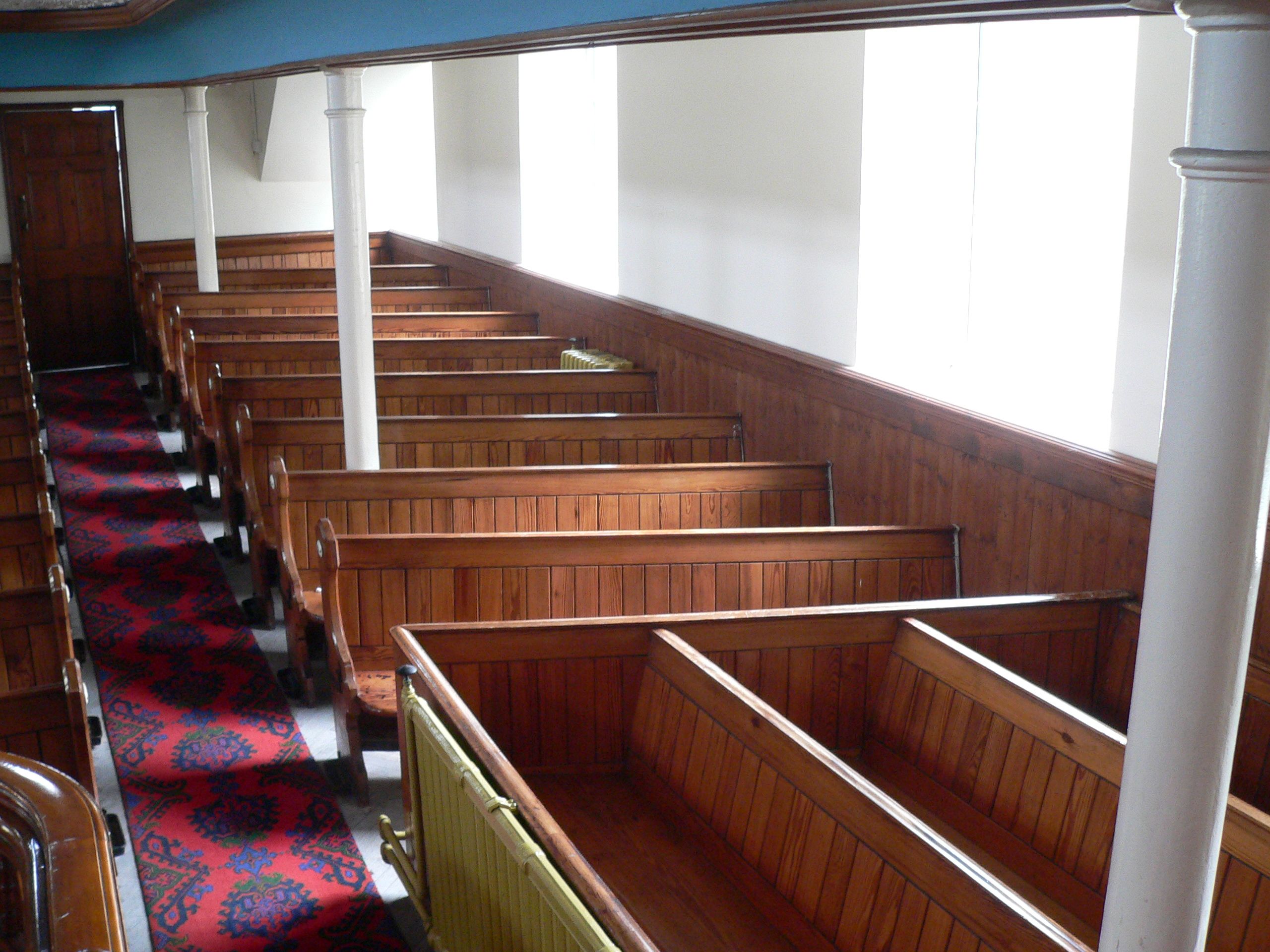 Rev. Moses ministry was very successful. The membership of the chapel increased to 304, and a manse was purchased for £620 for the pastor to live in.
View Full-sized
---
Who were the Deacons?
The photograph below shows the Deacons of Gurnos Chapel as of 1925.
Back Row (left to right)
Joseph Davies
D R Williams
Abraham Morgan
W J Griffiths
Front Row (left to right)
D Nicholas Jones - he was already a Deacon in 1906
Rev. John Thomas - pastor from 1884 to 1921, afterwards Deacon
Rev D Moses (centre) - pastor 1923 to 1926
William Davies - he was already a Deacon in 1906
D G Williams - Treasurer, elected in 1913
---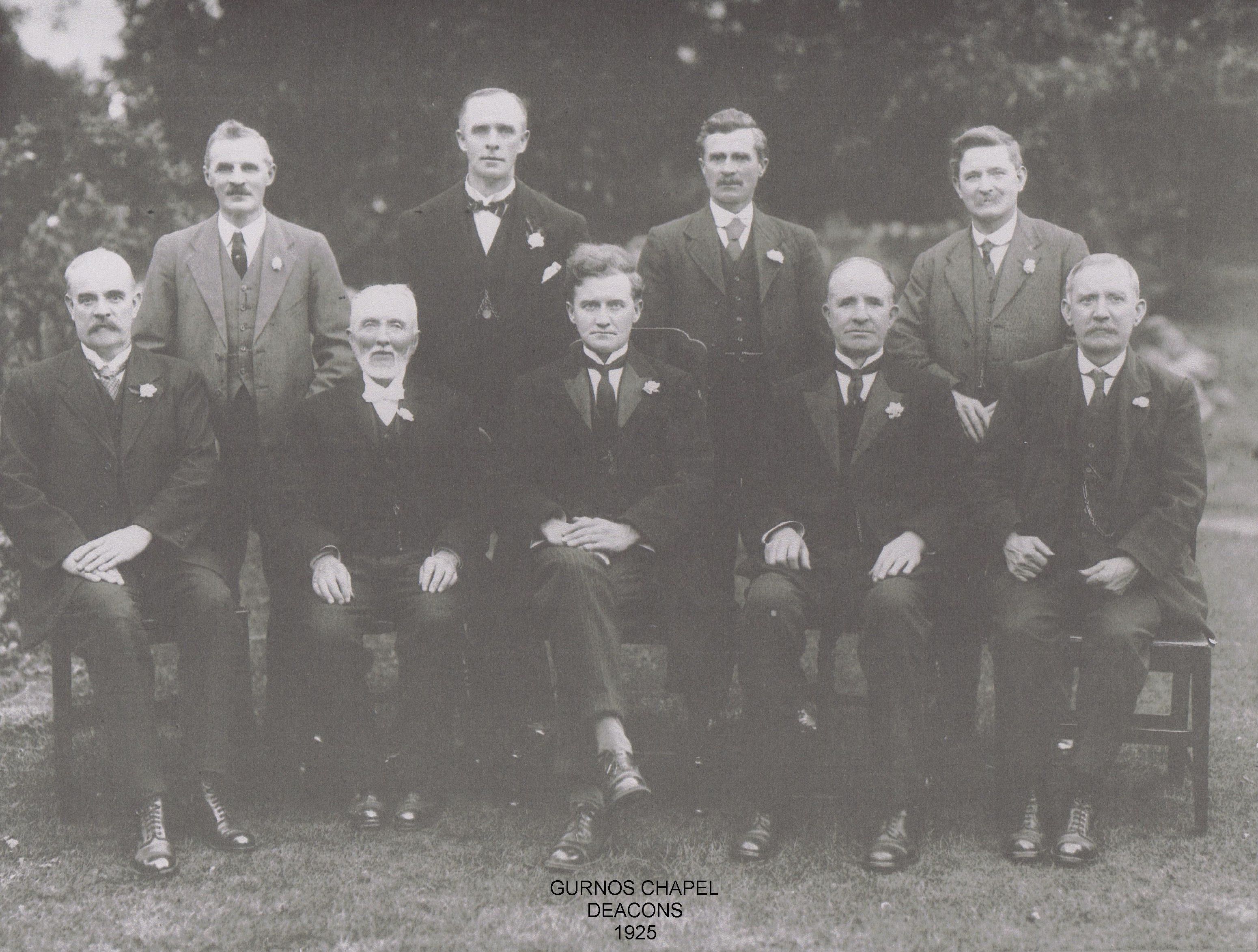 Deacons 1925
---
Information from The South Wales Voice, 29th May 1943.